Josh Eilert Talks Letting Players Explore Options During Transition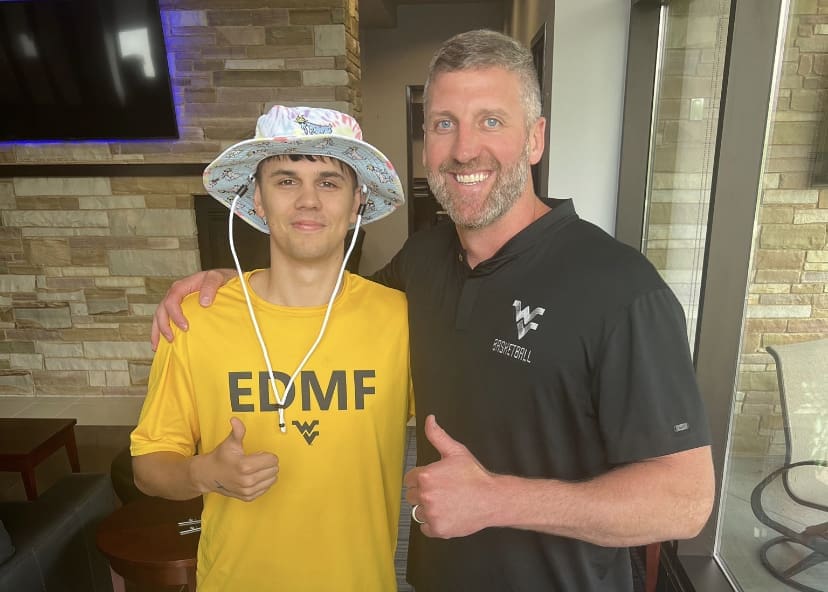 WVU interim head coach Josh Eilert was in the middle of a crazy and chaotic offseason for the men's basketball program. Eilert replaces Basketball Hall of Famer Bob Huggins following a DUI that led to his resignation in mid-June. Throughout the transition process between Huggins and Eilert, WVU suffered a few losses to the transfer portal.
For Eilert, it was figuring out who was all in while letting the players explore their options.
"I wasn't going to hold them back by any means. Each school has different philosophies on how quickly they put [the paperwork] in. I think there's a certain time period that they have to have to [submit the portal entry]," Eilert said on Tuesday. "They asked me and I said if that's their wishes, put them in. I'm not trying to hold anything back. If West Virginia is where they want to be ultimately, I'll re-recruit them. I'll go back after them and sell them the fact that we have a vision here, a foundation that we're building, we're going to do things the right way and we're going to have a special year."
West Virginia lost Tre Mitchell (F – Kentucky), James Okonkwo (F – North Carolina), Joe Toussaint (G – Texas Tech) and Mohamed Wague (F – Alabama) during the coaching transition. All four players were set to return for the Mountaineers under Huggins before his resignation. Current WVU guards Kerr Kriisa and Jose Perez also threw their names back into the transfer portal, but Eilert and his staff were able to re-recruit them back out of the portal.
The timing was terrible for the players but Eilert says that departures might've occurred regardless.
"I think some of them would've left anyway certainly before everything went down with coach Huggins," Eilert said. "We were looking to bring in certain pieces that would really load up the roster but I had my concerns that certain guys would leave if we brought those pieces in anyway."
As many pieces were coming and going, West Virginia needed to find that balance of how to keep everyone happy. Eilert and his staff had 30 days to pitch to the current players at the time about buying into what they're attempting to build.
"It was a balancing act," Eilert said. "You never know bringing somebody in during that 30-day period, whether they're going to upset the boat, rock the boat with somebody you already have on the roster. It was a very delicate situation. First and foremost, I wanted to figure out who was all-in and back them, let them know they're a part of the foundation moving forward."
Eilert's interim season will begin with WVU on Nov. 6 against Missouri State as the unknown looms within the program.