National Analyst Predicts WVU Football to be 'God Awful' in Epic Tongue-Lashing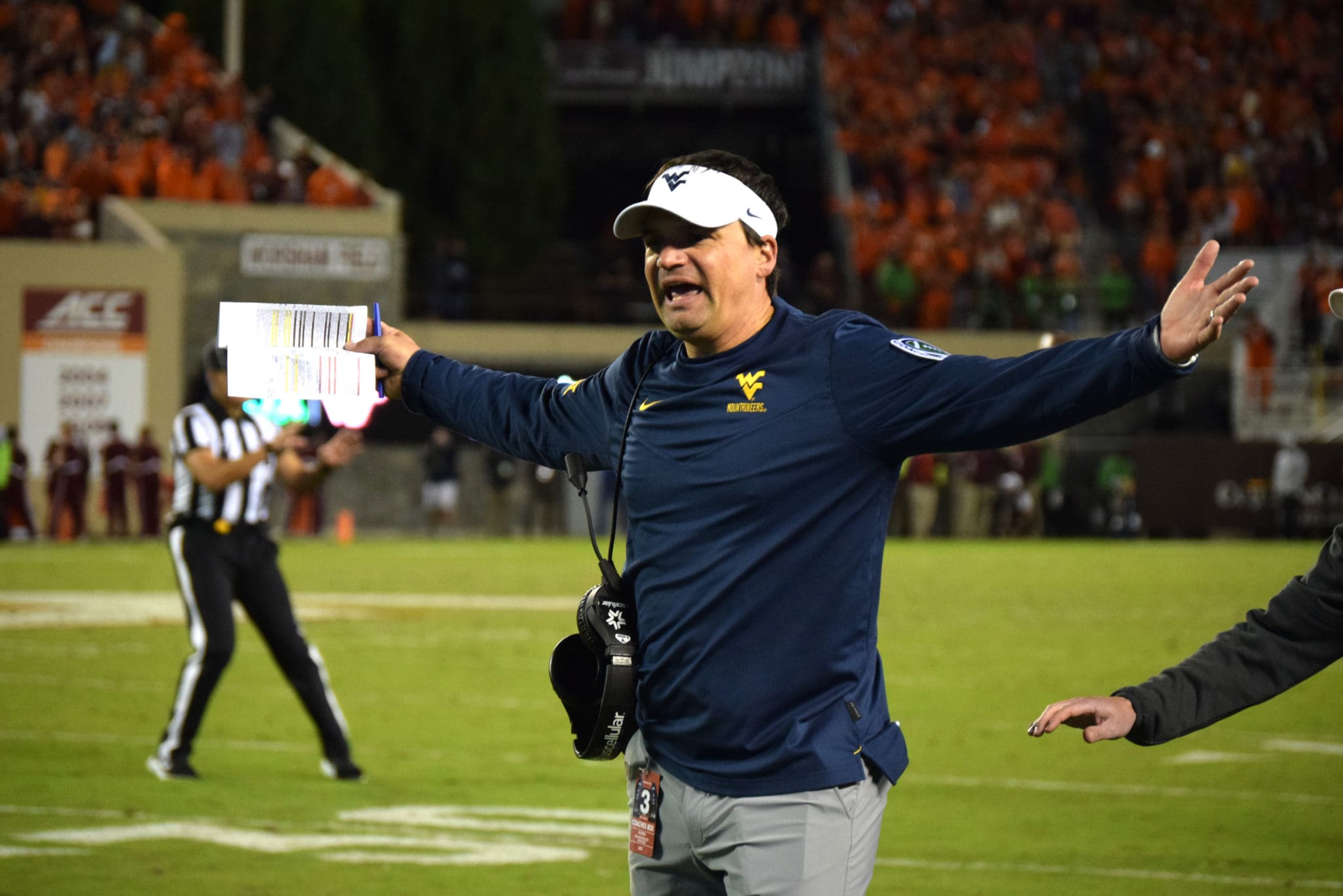 Most national analysts and experts are pretty down on the 2023 edition of WVU football, but one delivered a serious tongue-lashing that makes all the other takes pale in comparison.
Brandon Walker of Barstool Sports mentioned West Virginia as a team with a rude awakening coming on a recent episode of the "Unnecessary Roughness" podcast. He then proceeded to blast the Mountaineers and head coach Neal Brown.
Are we about to witness West Virginia hit rock bottom in 2023? pic.twitter.com/fE8djF9RFm

— Unnecessary Roughness (@UnnecRoughness) June 5, 2023
"It's not a team with expectations. It's a team that made a mistake. This team last year should've fired their coach and they didn't. And they decided to run through it one more time. And they are going to be God awful this year," said Walker to open up his rant and allude that he's taking about WVU.
Walker's co-host Kayce Smith then jumped in and asked, "would it be our friends at West Virginia?" with a smile. Walker then doubled down his stance that Brown should've been fired.
"The second he went out like a coward against Pitt. When he punted on fourth and one and basically gave up. When he went out like a coward there, I immediately knew nope, he's not your guy. He can't get you to the next level," Walker said with conviction.
"I don't even know if he's on the hot seat. He's just waiting to get fired and they are going to be a special brand of awful this year. And this Big 12 is going to be super competitive. There's not really an easy game in the Big 12, in my opinion. And I think West Virginia is going to be as bad of a football team in that conference as they can be."
Walker may not have said anything that hasn't already been said at one point about Brown and his team, but hearing it all put together in an epic rant adds even more to the negativity concerning WVU nationally.
The only way for Brown to prove people like Walker wrong is to win. And like Waker said, if Brown doesn't win, there won't be any room for further debate about his future in Morgantown. The Neal Brown era will come to an end and he will most definitely be fired.
Either way, the season kicks off in State College in a few months.
Welcome to the new home of WVU football and basketball breaking news, analysis and recruiting. Like us on
Facebook
, follow us on
Twitter
and check us out on
YouTube
. And don't forget to
subscribe
for all of our articles delivered directly to your inbox.