Report: NCAA Denies Postseason Waiver, Rich Rodriguez Needs Loophole to Coach in Bowl Game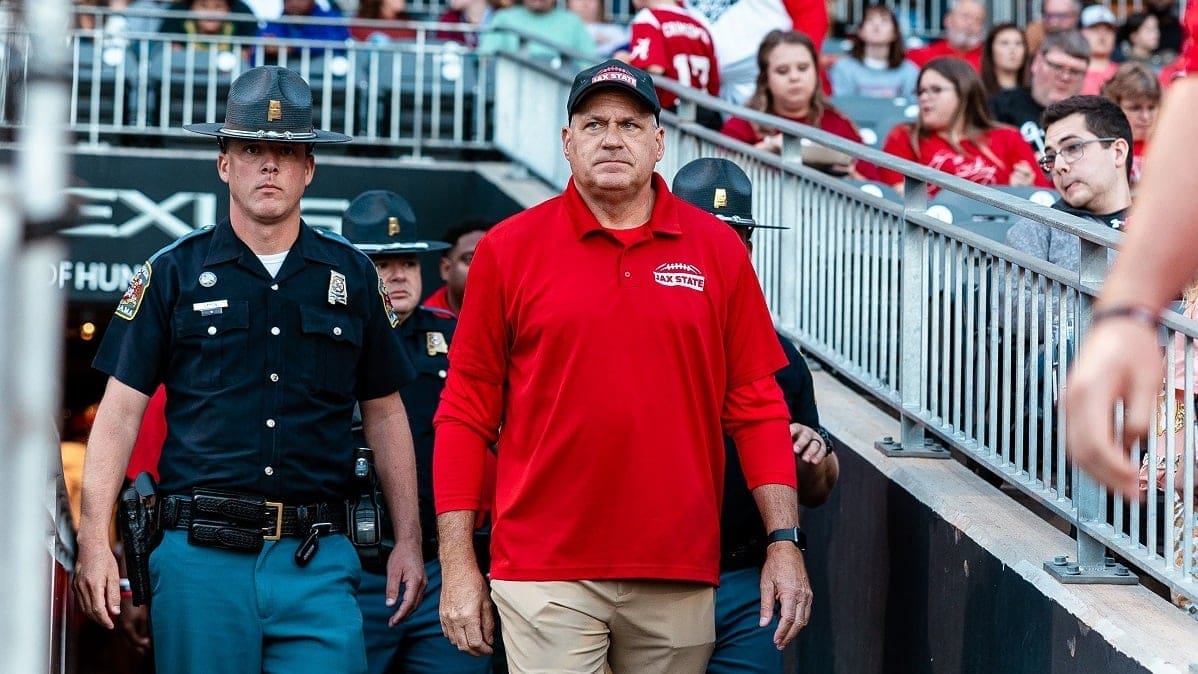 Rich Rodriguez just received some bad news from the NCAA about his prospects of being able to coach in his first bowl game in six years. The NCAA has denied the waiver request from Rodriguez's Jacksonville State team to allow them to be invited to a bowl game. This is according to a report by ESPN's Pete Thamel.
This ruling means Rodriguez will now need some luck and to benefit from a loophole in order for his team to reach postseason play. The waiver attempt by JSU, and also JMU and Tarleton State, was to be granted bowl eligibility regardless. The rules normally do not allow programs to be bowl eligible in their first season as members of the FBS.
Sources: The NCAA postseason waiver requests for James Madison, Jacksonville State and Tarleton State were rejected today. The NCAA Division I Board Administration Committee made the final decision, which echoed the conclusion of the three other committees that met on it.

— Pete Thamel (@PeteThamel) November 15, 2023
The former WVU coach has led Jacksonville State to seven wins to this point in the season, achieving the usual magic number of six wins back on Oct. 17 after a win over Western Kentucky. JSU lost last week to South Carolina.
Rich Rodriguez Earns 6th Win, Not Bowl Eligible Without Loophole in Rule
Separate from the waiver request, there's only one way schools are able to be invited to a bowl game during their first season as part of FBS. If the minimum amount of six-win teams is not met come the first Sunday of December, Jacksonville State will then be an option for a remaining bowl that needs a team.
The last time Rodriguez coached in a bowl game was in 2017 with in the Foster Farms Bowl. His last bowl victory came back in 2015 in the New Mexico Bowl.
Posing an even better case than Jacksonville State is JMU. The Dukes are still undefeated at 10-0. And while, like fellow Group of 5 unbeaten Liberty, their schedule does not warrant a high ranking or inclusion in the College Football Playoff, JMU will now hope they can at least have a postseason game to cap off their year.
When Rodriguez was hired to guide Jacksonville State into this new FBS era in 2021, it was his first time being a head coach since his departure from Arizona in 2017. After the Wildcats, Rodriguez spent a season as offensive coordinator and quarterbacks coach at Ole Miss and then held the same role at Louisiana-Monroe the following season.
Rodriguez, a West Virginia native, currently holds a 173-121-2 overall coaching record. He obviously experience most of his success while leading the Mountaineers from 2001-2007. At WVU, Rodriguez won four Big East titles, was named conference Coach of the Year twice. He added a third Coach of the Year honor in the Pac-12 in 2014 with Arizona.
Last November, WVSN's Mike Asti asked WVU legend Rasheed Marshall if he would ever want Rich Rodriguez to return as head coach of the Mountaineers during an episode of their past "All Three Phases" podcast.