Report: Garrett Greene Expected to Start for West Virginia at TCU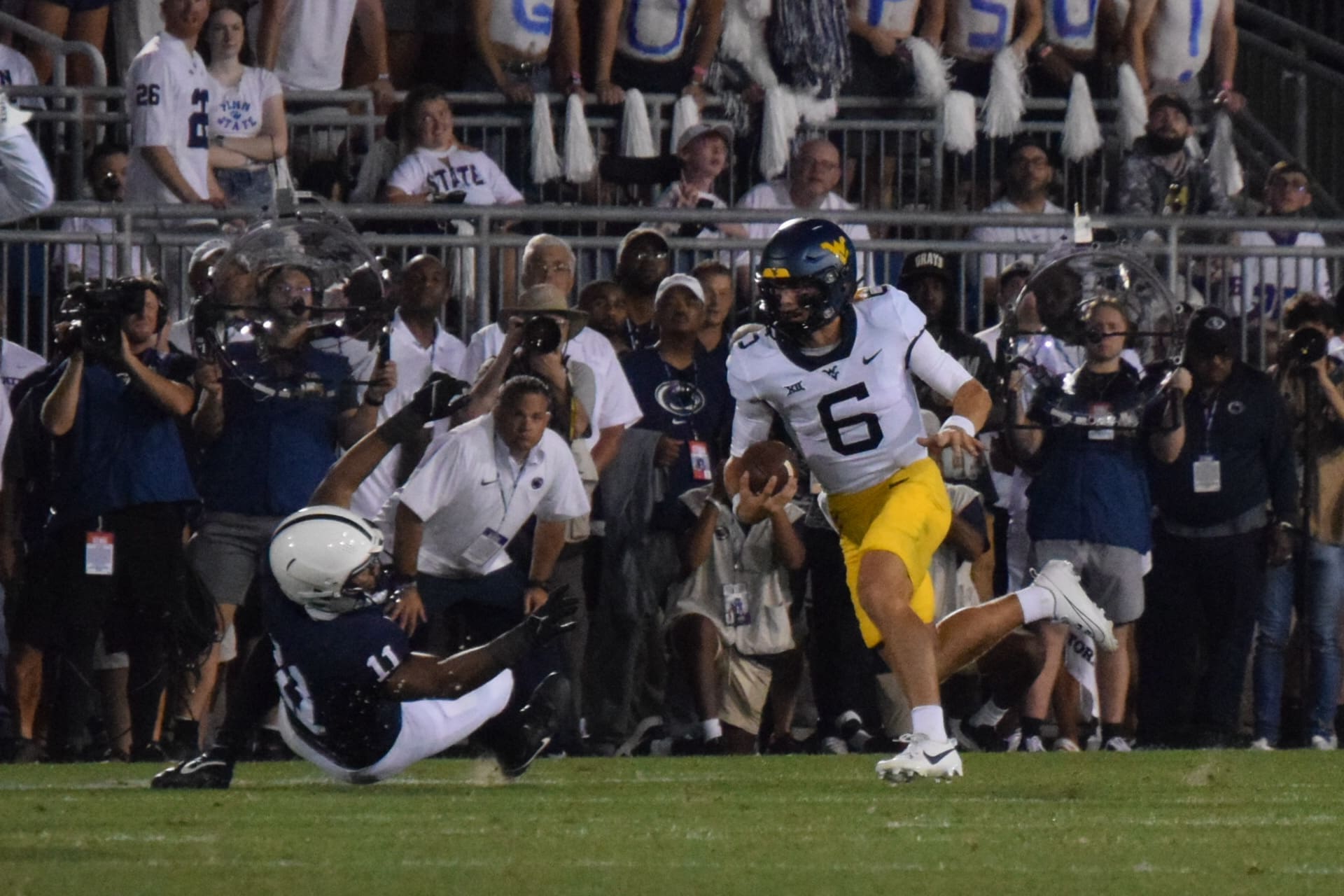 Even though WVU head coach Neal Brown was not planning to announce his starting quarterback before his team's game at TCU Saturday night, a source has told Brett McMurphy of Action Network that Garrett Greene will be back under center for the Mountaineers.
Greene, who started WVU's first three games, hasn't played since exiting the Backyard Brawl early with an ankle injury. Redshirt freshman Nicco Marchiol has since led West Virginia to wins against Pitt and Texas Tech.
Brown has continuously said that Greene would not play until he was fully healthy and able to do what he does best – be athletic. Last week, Greene was available as an emergency option if Marchiol had to leave the game.
Neal Brown Emphasizes Greene Needs to be Fully Healthy to Play, Compliments Marchiol
After the game, Brown clarified that he felt Garrett Greene could protect himself enough to be able to play if absolutely necessary, but that he wasn't healthy enough to start.
Despite winning, Marchiol threw less than 100 yards passing in both games. He tossed only 60 yards in the air in the Brawl and 99 against Texas Tech. Marchiol did run for 72 yards last Saturday.
The Mountaineers will meet the Horned Frogs in Fort Worth, Texas tomorrow night. Kickoff is set for 8 pm ET.