Takeaways: How Much Longer Can WVU Football Keep Winning This Way?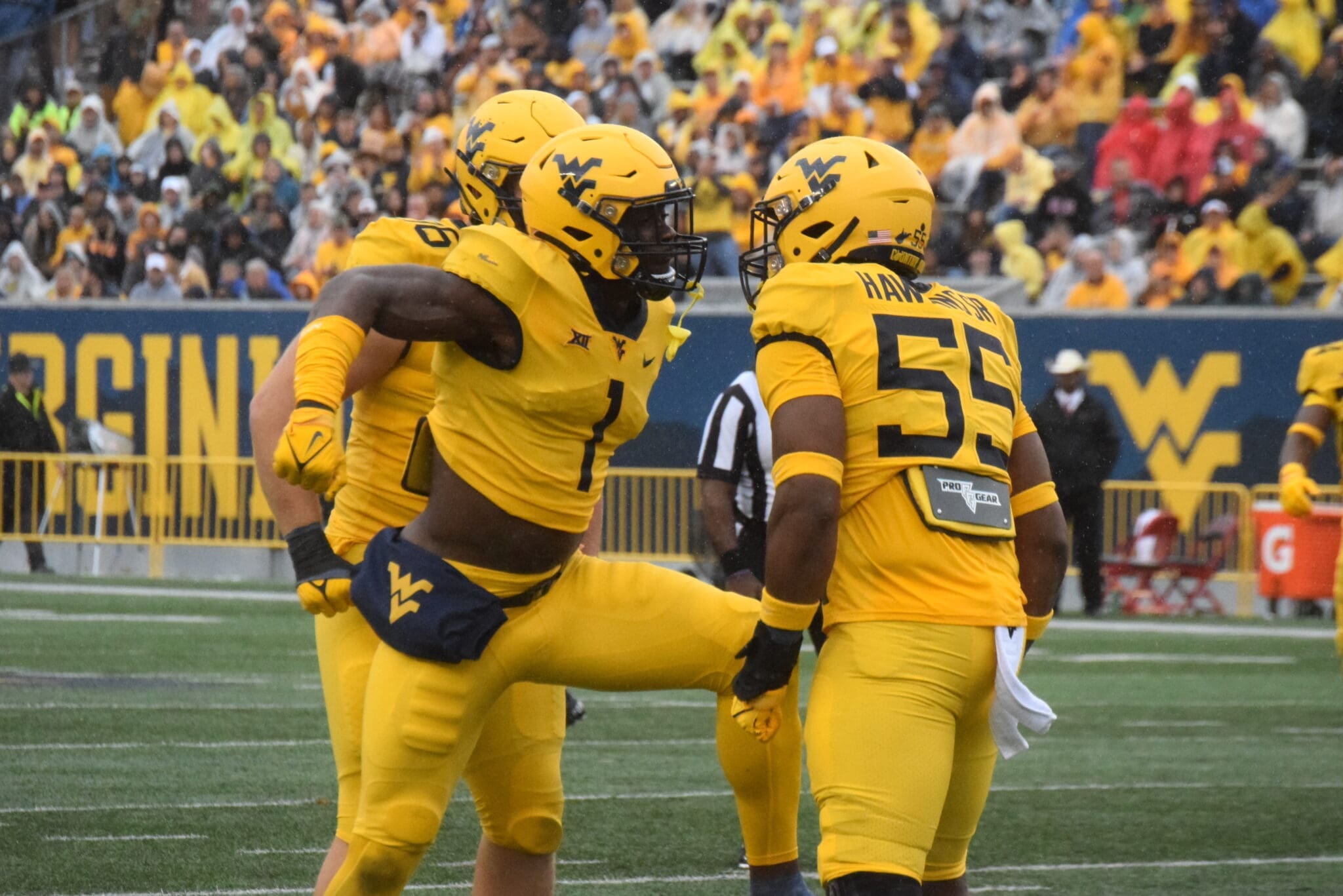 A win is a win continues to be the theme for this WVU football team. Neal Brown has said he's never going to apologize for winning, and he shouldn't. The latest victory for the Mountaineers was the first win for the Brown and the program over Texas Tech since 2018.
But even though West Virginia won again, and is now sitting at 3-1 on the season, something few predicted, the game almost got away from WVU at the end and the box score numbers don't exactly pop out as impressive.
So what did we learn about WVU from the win over the Red Raiders and what needs to improve throughout the rest of the season?
QB Play Will Catch Up with WVU
Winning is the number one job of a quarterback, but wins are also not a quarterback stat. And the statistics from Nicco Marchiol, who has replaced an injured Garrett Greene and lead the Mountaineers to victory in back-to-back weeks, aren't great. In fact, they aren't even good.
Now to be fair, Marchiol is inexperienced and was not supposed to be relied upon this season. But it still feels like this team is gong to eventually need more from its quarterback to keep up its winning ways. Throwing for 60 yards and then 99 yards in wins, even if he also just ran for 72 yards against Texas Tech, won't last forever.
Marchiol, a four-star recruit with tons of hype, has also had opportunities to do more. He missed a wide open Hudson Clement on a ball that he waited way too long to pull the trigger on. It was a big play that could've ended the game right there. Overall, he thew a couple picks, including one Brown had to jokingly remind him to not not throw to white jerseys. That can't keep happening.
Imagine what Nicco Marchiol's numbers would look like if he could hit an open receiver down the field. He's missed two easy touchdowns by either waiting too long to throw it or overthrowing the ball.

— Mike J. Asti (@MikeAsti11) September 23, 2023
WVU has been winning with Marchiol under center, but the wins are against two struggling teams and in games the defense had to be the driving force. It's possible the defense keeps this effort, but it still seems unlikely West Virginia keeps winning unless the offense can find a way to be more explosive.
Expectations for Marchiol need to be reasonable, and Greene may take over the reigns soon enough, but as things stand, it's fair to say the Mountaineers are going to need more from the quarterback. To his credit, Marchiol knows that and agrees.
Wide Receivers Aren't Helping to Elevate Young QB
While the quarterback is going to be the focus when he doesn't play well, and a good leader is going to put it all on him, it's only fair to Marchiol to bring up the other issue with the offense. West Virginia had to replace almost all of its production from wide receives last season. And they probably did as well at doing that as was possible. But WVU's group of receivers need to be better, especially with a young quarterback counting on them.
Marchiol won't say this, but the receivers, even veteran Devin Carter aren't helping to elevate him and the offense. Sure, Marchiol missed some open targets and threw some bad passes, but they also dropped balls that were in their vicinity too.
Tight end Kole Taylor has emerged as a security blanket of sorts for both quarterbacks, and that's why he was brought to Morgantown, but an offense with its tight end as its leading receiver is usually an offense struggling to find big plays down the field.
The Defense IS Better Than Last Season
All off-season we were told how the defense would be better and deeper. The coaches and players all believed the effort from 2022 was simply a bad aberration and they would get back to form. That didn't appear to be the case in games one and two, but definitely does now.
WVU would not be 3-1 if not for the defense. That's just a fact. The defense has been getting to the quarterback, which was something that just did not happen with any kind of consistency last year for whatever reason. Turnovers led the way in beating Pitt. Sacks destroyed momentum against Texas Tech.
All in all, the defense is making the first tackle and getting to the ball carrier down as soon as possible. In 2022, missed tackles and poor fundamentals, something that defensive coordinator Jordan Lesley made sure to correct, killed the Mountaineers no matter what the offense was doing. Now so far in 2023, the defense is saving the offense and has the team at 3-1.
The success of the team so far has been led by the defense stepping up, but how much longer can this team keep winning without getting more explosiveness from the offense?
That's just one of several questions that loom over West Virginia as they head back out on the road, this time a trip to Fort Worth, Texas to take on last season's daring TCU.