WVU Football Considered Heavy Underdogs at TCU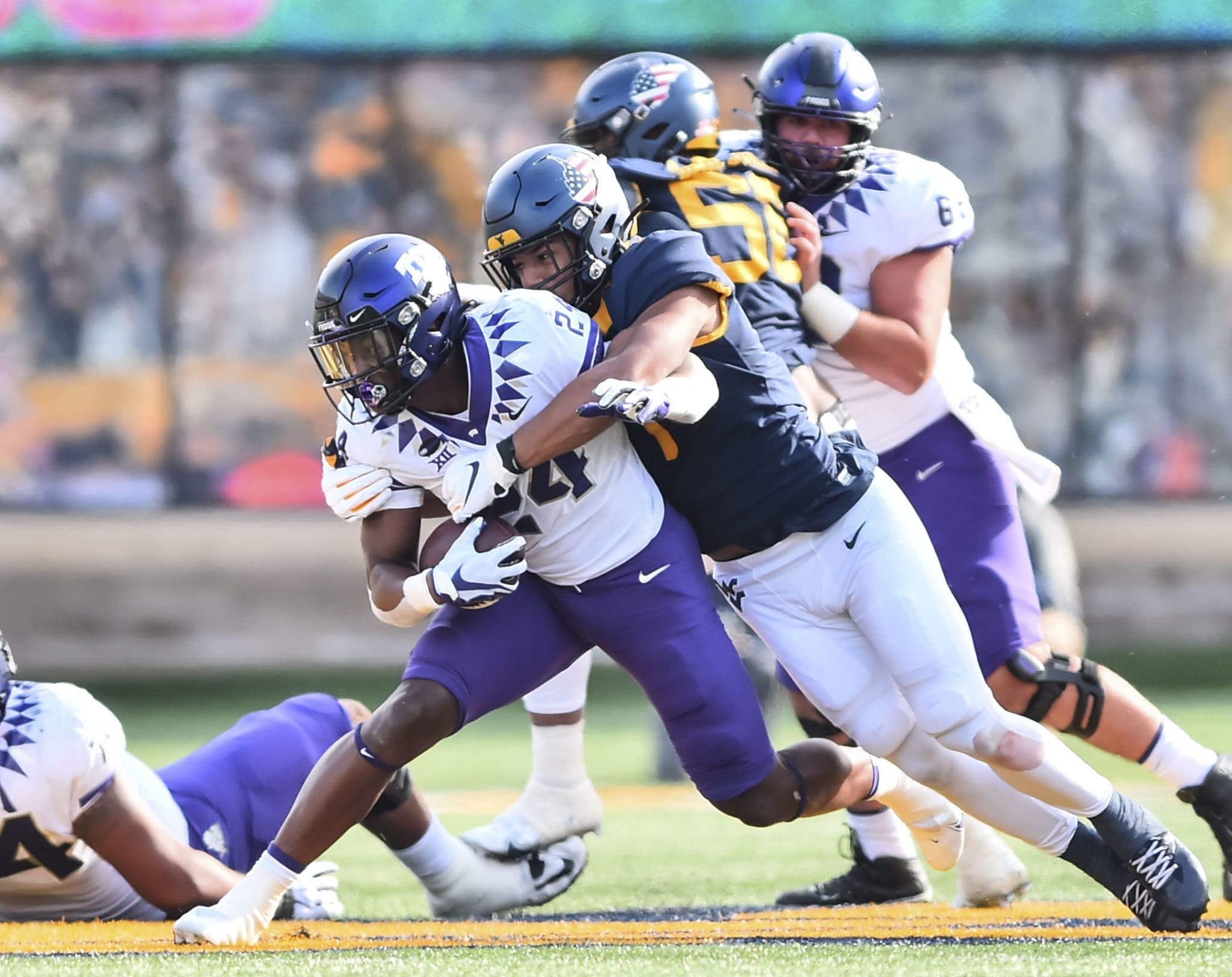 Oddsmakers say Neal Brown's WVU football team's win streak is about to come to an end this week.
The Mountaineers are 3-1, but those three games were all won at home at Milan Puskar Stadium. As West Virginia travels to TCU, they do so as they open the week as heavy underdogs.
Most sportsbooks, notably DraftKings and FanDuel, are extremely confident in the Horned Frogs getting the victory in a pretty comfortable manner at home. TCU has been awarded as much as a 13-point favorite.
Week 5

Ore St -2½ Utah
PSU -24 at NW
UK -1 UF
USC -21 at Colo
Mich -17 at Neb
Texas -18 KU
UGA -14 at Aub
LSU -3 at Ole Miss
Ore -23 at Stan
OU -18 ISU
Tenn -10 SCar
ND -2 at Duke
Bama -14 at Miss St
Wash -14 at Ariz
Mizzou -12 Vandy
Fresno -23 Nevada
Tulsa -5 Temple
WKU -8 MTSU…

— Brett McMurphy (@Brett_McMurphy) September 24, 2023
Like WVU, TCU has won three in a row after dropping their season opener. West Virginia lost to Penn State in State College while TCU fell to Deion Sanders and Colorado.
Since their first games, the Mountaineers have wins over Duquesne, Pitt and Texas Tech despite having to be without their starting quarterback since early in the Backyard Brawl. TCU's wins have come arsonist Nicholls, Houston and SMU.
Facing TCU on the road is an opportunity for WVU to make a big statement. In 2022, West Virginia played the eventual national runner up close, only losing 41-31.
West Virginia Football Falls to TCU Despite Solid Effort in Close Game
West Virginia and TCU will kickoff from Fort Worth, Texas at 8 pm ET.
Click here for more of WVSN's coverage of the WVU football program.