WVU HC Neal Brown Noncommittal on Starting QB Moving Forward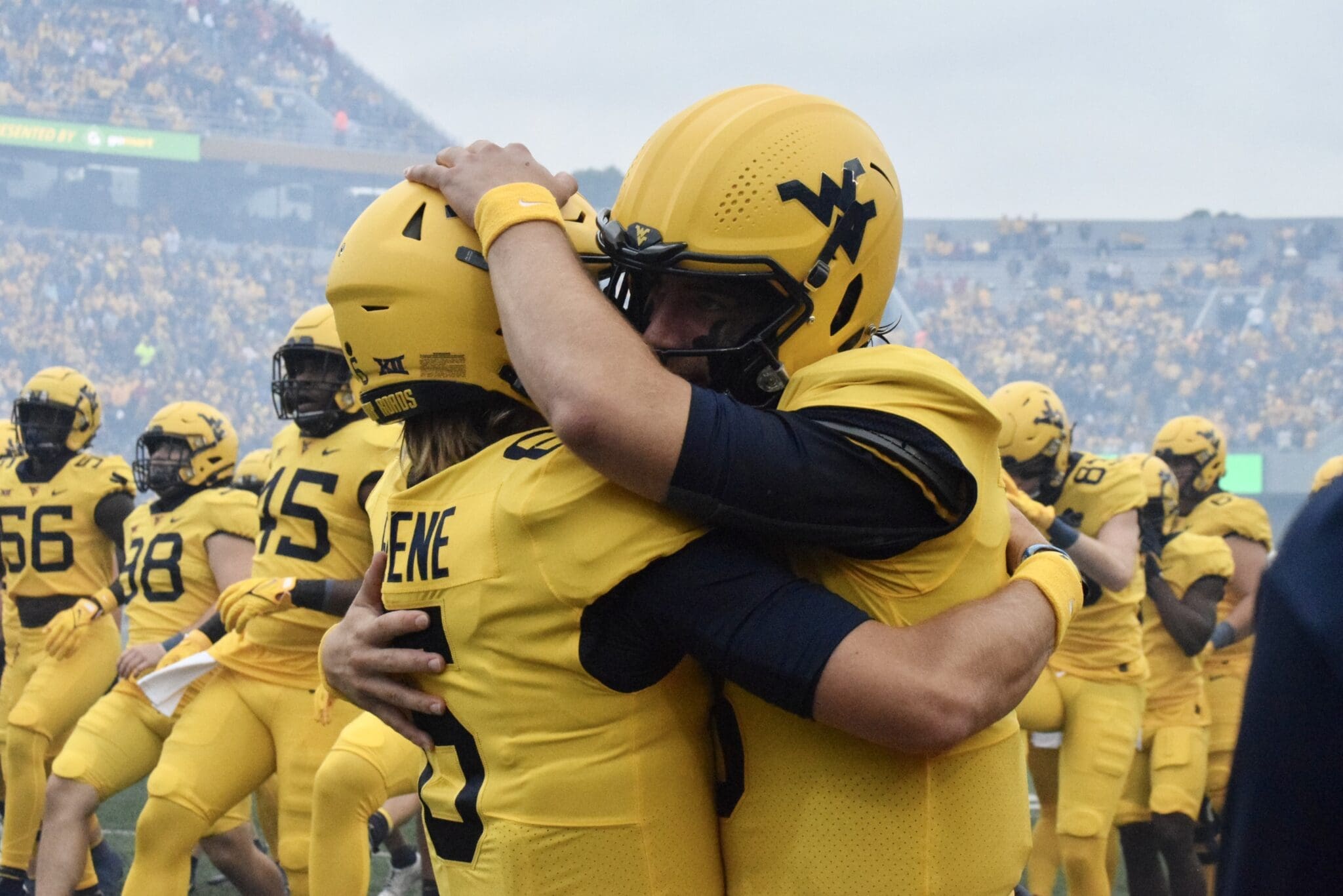 MORGANTOWN, W.Va. – Winning while your starting quarterback is out of action is always going to cause people to wonder about who will be the guy when health is no longer a concern. That's the situation right now for WVU and Neal Brown.
West Virginia won again, this time with Nicco Marchiol starting the game as Garrett Greene continues to recover from suffering an ankle injury early in the Backyard Brawl. Marchiol finished the game completing 12 out of 21 passes for 78 just 78 yards. He threw one touchdown and two interceptions. Marchiol also ran for 72 yards on 15 keepers in the win over Texas Tech.
WVU Football Hangs On as Neal Brown Finally Beats Texas Tech
But most importantly for Brown and the team, WVU won the game 20-10. Now after back-to-back wins, we asked Brown if Greene will reclaim his starting job if he is ready to go next week at TCU.
I did ask WVU HC Neal Brown if Garrett Greene is back as starter if he's healthy enough to play. Brown laughed it off and asked if he can just enjoy the win and said to ask him again on Monday. The response I figured I'd get, but had to ask.

— Mike J. Asti (@MikeAsti11) September 23, 2023
Brown laughed the question off and asked if he can just enjoy the win. He also said to ask him again on Monday. This response was not surprising because saying that the winning quarterback of the night is about to go back to bench would kill some of the vibe.
With that said the win against Pitt and Texas Tech have both come mostly thanks to big performances from the defense. Brown even admitted he reduced the playbook to about 25% of what it normally is last week when Marchiol had to take over for Greene.
Stay tuned to Monday when we do what Brown asked of us – ask him again about his quarterback situation.