Twitter Reaction: A WVU Basketball Win Offers Brief Relief for Fans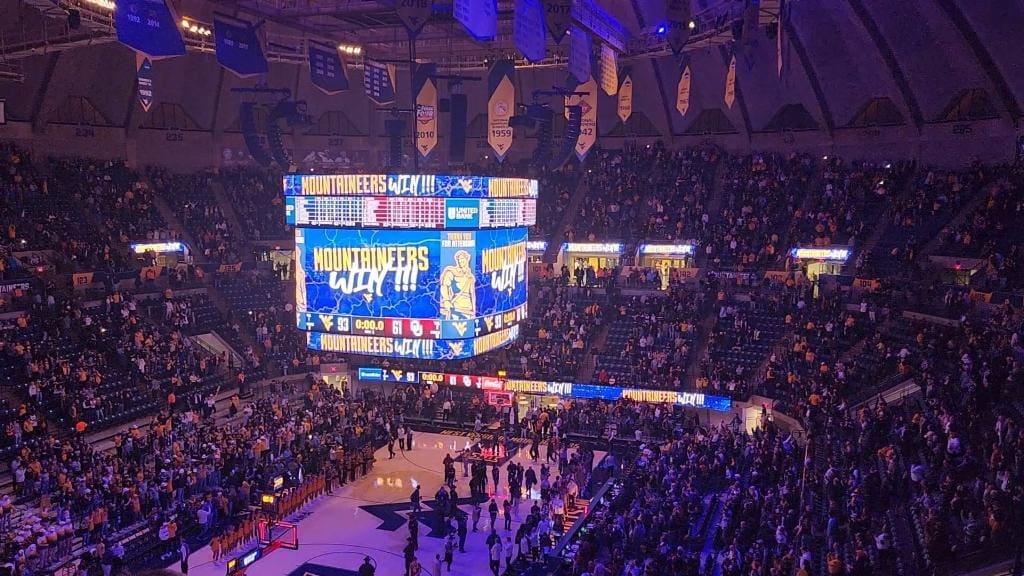 One win won't be enough to calm the nerves of WVU basketball fans, but it was a necessary step in the right direction on Tuesday night.
West Virginia interim head coach Josh Eilert and his team beat Jacksonville State comfortably 70-57. But the Mountaineers 13-point victory still came with tough moments, most notably letting the Gamecocks crawl back into the game at one point thanks to a 10-0 run.
Below shows just some of the thoughts of Mountaineer Nation about the game. While most fans are happy WVU basketball won, some are still hesitant to believe they can be good enough against better opponents.
This is probably the best half of basketball WVU has played this season

— shanna rose (@SMR1837) November 15, 2023
Just watched an entire WVU basketball game against Jacksonville State with only 8 players available on ESPN+ when I have to work very early in the morning.

Loyal fan 🫡

— Dillon Gaudet (@GaudetWeather) November 15, 2023
Wvu basketball is back!!!!!!! I'm buying all the stock right now!!!!! I just put everything I own on Wvu to win the national championship!!!!!!!

— Josg (@cavs_in4) November 15, 2023
Thats a great half after what happened last game. Great effort. Fun basketball

— WVU Sports Guy (@WVUSPORTSGUY) November 15, 2023
There is no energy, no enthusiasm, and no competitiveness from this WVU Basketball team. Going through the motions during warmups and barely walk out on the carpet. I understand the depth issues, but if you don't want to play, you're wasting everyone's time.

— Campbell Thompson (@Campbel57024258) November 15, 2023
Am I the only one not very excited to watch WVU basketball this season because of how bad they are?

— The Mountaineer Guy (@mountaineerguy8) November 14, 2023