Why Neal Brown Isn't Thrilled WVU Defense Leads Nation in Ball-Hawk Rate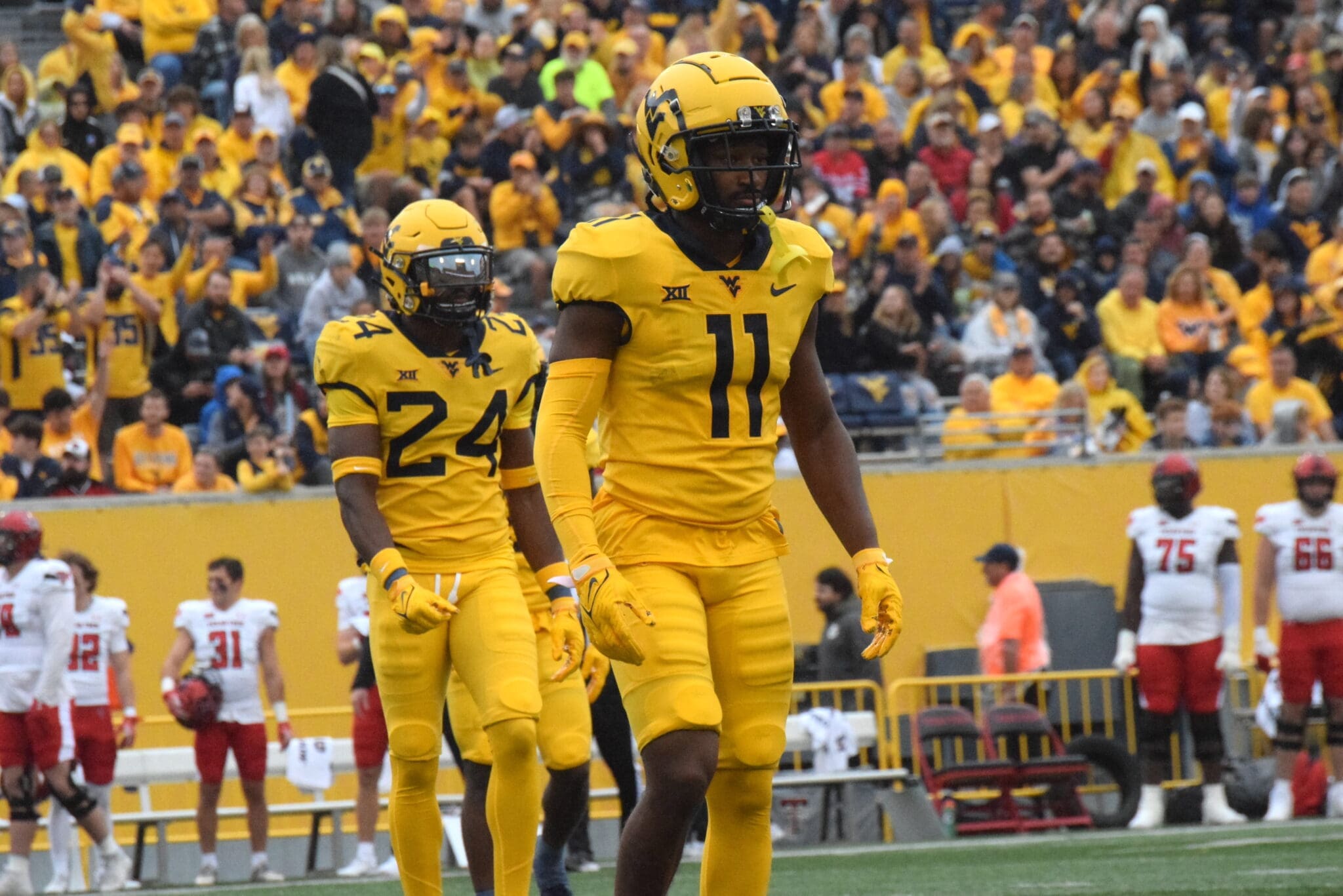 Some may argue the secondary has been both a strength and weakness for the WVU defense this season. Others may say injuries have played a big role in the roller coaster ride for the unit. But regardless of anyone's opinion and with most of the season in the books, West Virginia is leading the nation in a category that may make evaluating the secondary even more confusing.
Factoring in everything, and that means all of the good and the bad, WVU is sitting at the top spot in the country in something that on face value may seem like it means the secondary is doing its job.
West Virginia leads in what's being called the "ball-hawk rate" for a defense, according to the calculation of the CFB Film Room. The "ball-hawk rate" calculates the percentage of pass attempts in which a defender makes a play on the ball. At 20%, there's no better defense than the WVU defense at this. Notre Dame is just below at 19.7%. There are even some teams currently in position to make the College Football Playoff who are rank up there at this like category Florida State and Michigan.
But oddly enough, this is not something WVU head coach Neal Brown is too thrilled about. Why would a coach not want his defense to be leading a category that seems to be telling a story of being aggressive? The answer is actually pretty simple. To Brown, it suggests his defense has missed a lot of opportunities too.
While this may seem like a big positive stat for a defense, and I'm not saying it's a bad thing, WVU HC Neal Brown has brought up that it also means the defense should actually have more interceptions and create more turnovers than they do. He's communicated that with his team. https://t.co/YK8iz8qlD5

— Mike J. Asti (@MikeAsti11) November 8, 2023
Brown brought this up while talking about how the secondary played against BYU and the impact of cornerback Beanie Bishop during his weekly press conference on Monday.
"We had two interceptions that hit our hands. We gotta be able to catch those balls," he said about missing chances while facing an inexperienced quarterback.
As for Bishop, he's been one of WVU's best overall players all year. He's showing what he can do a the Power Five level after feeling he was not put in a position to succeed last season with Minnesota. In addition to being a team leader, Bishop has recorded 46 total tackles and four interceptions so far. His next pick will move him into a tie for second in the entire country with several other players. And Bishop is within reach of having the most, an honor currently being held by Notre Dame's Xavier Watts with seven.
Most importantly, Bishop's interceptions have come at key moments, most notably in the Backyard Brawl win over Pitt and then two on the road at UCF. It's not as if his picks are garbage time stats that haven't mattered. And his presence has even been felt in games he hasn't come up with a pick, most notably winning weekly awards for his play against BYU.
However, Brown (kinda half joking and half serious) pointed out that leading in a category that says you, and the defense as a whole, have made the most plays on the ball also means you have dropped or missed other interceptions. To Brown, it's clearly a "we should have even more turnovers if we are leading this category" type of feeling.
And while no one is going to pick off every single pass that they have a shot at, where West Virginia falls as a team in total interceptions is something that can certainly be improved upon. The Mountaineers have nine interceptions overall, which is tied with 13 other schools for 34th. WVU's nine picks are seven behind Liberty's 16 for the most in the FBS.
So not only does the WVU defense have only five interceptions beyond Bishop's four, but the results do lend credence to Brown's comments about the "ball-hawk rate" stat and why he believes it's not exactly a category you want to lead in unless you are also leading in takeaways as well.