WVU Baseball Receives Rings for 2023 Big 12 Championship Season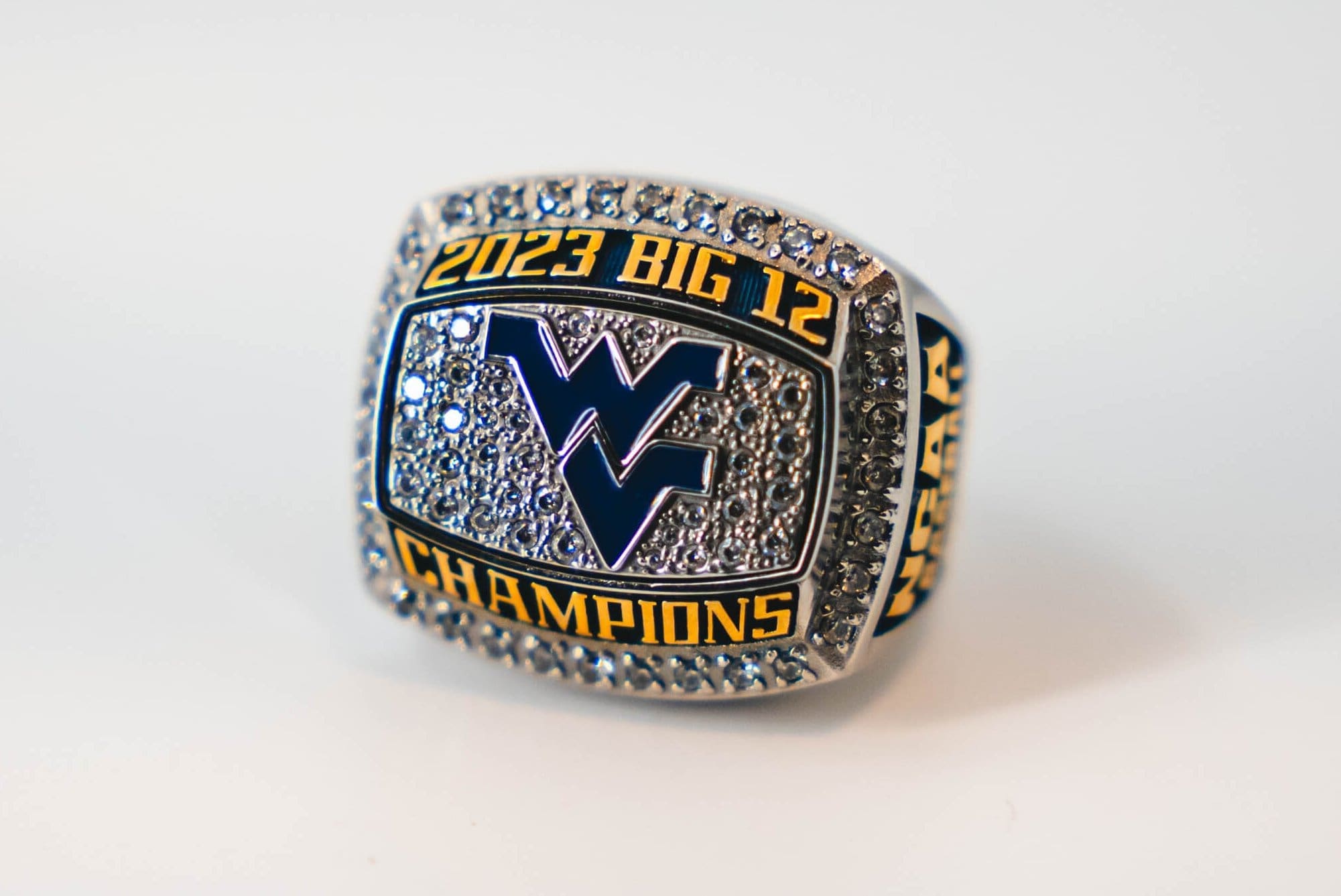 The WVU baseball program put together a special season in 2023 and now have something to show it off.
A video posted by WVU baseball shows Randy Mazey handing out rings to his players to commemorate their Big 12 championship season. Players like star JJ Wetherholt can be seen showing off their new blinged out ring in the video.
𝙍𝙞𝙣𝙜 𝘿𝙖𝙮, 𝘽𝙚𝙨𝙩 𝘿𝙖𝙮

A shiny new delivery came in for the Mountaineers today!#HailWV pic.twitter.com/nnMy3PhuaR

— WVU Baseball (@WVUBaseball) October 9, 2023
Last season, the Mountaineers won a share of the Big 12 regular season title and then advanced into NCAA Regional Round. West Virginia also reached the program's best ever ranking at one point during the 2023 campaign.
The Mountaineers finished the season with a 40-20 overall record, including the postseason. They were 15-9 in conference play.
While some may lament how WVU backed into being co-champions after being swept in their final regular season series, Mazey and his staff are choosing to celebrate the accomplishment for what it is nonetheless. Oklahoma State and Texas, the team to sweep West Virginia to end the season, also claimed shares of the championship.
Take a look at the rings in the images below. The words "2023 Big 12 champions" are on the front surrounding a WV logo and the sides show the team's record and "Country Roads" to personalize the ring even more.
All in the details!#HailWV pic.twitter.com/yebzOTyGz3

— WVU Baseball (@WVUBaseball) October 9, 2023