Storylines to Follow as WVU Heads to Camp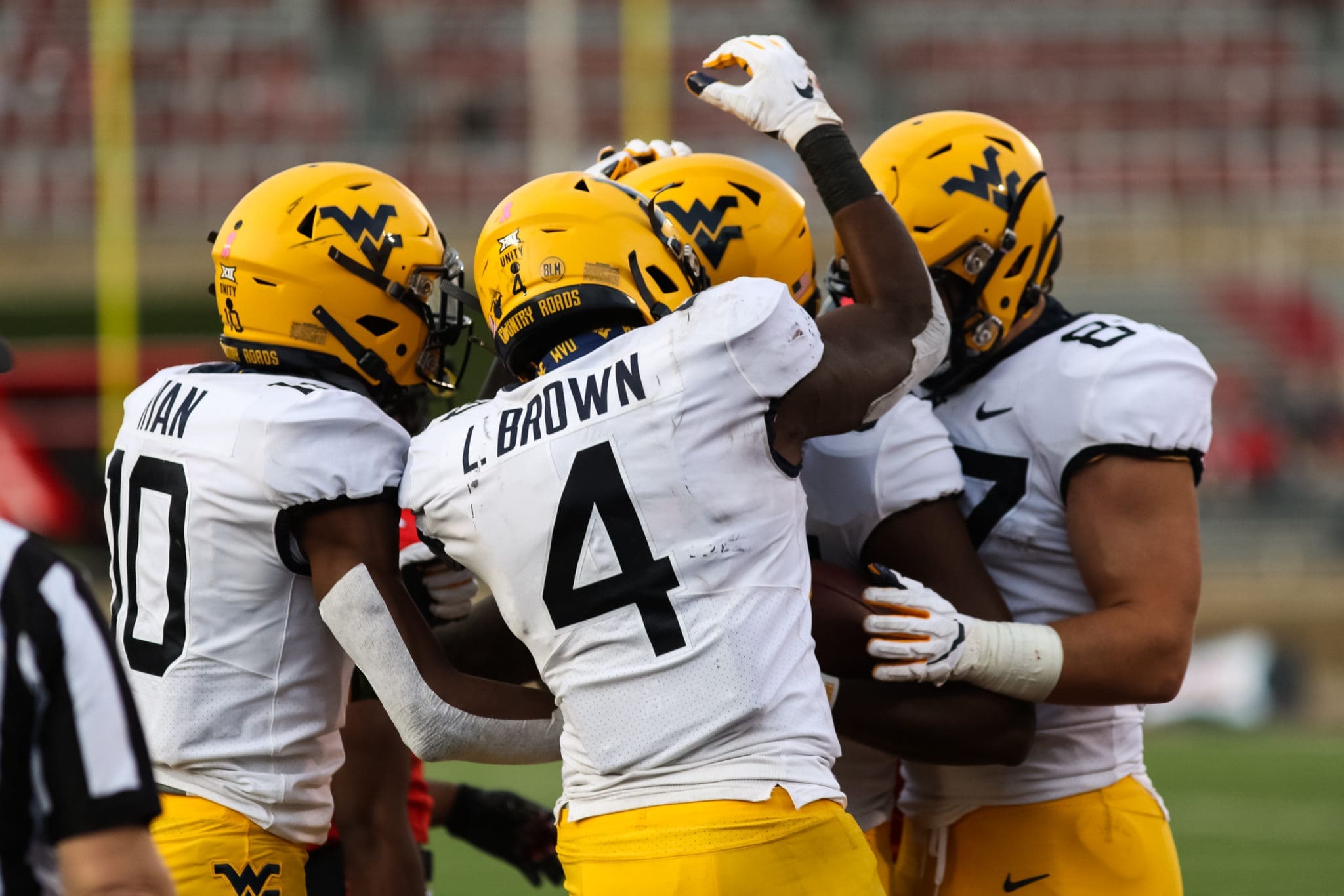 West Virginia football hasn't played a game since New Year's Eve, and while there's still just under a month until the Mountaineers travel to College Park to play Maryland, training camp is just a few days away for the Mountaineers.
Coming off a 6-4 season, capped by a victory over Army in the Liberty Bowl, expectations are high entering WVU head coach Neal Brown's third season in charge of the program.
A low-scoring offense offset the top-scoring defense in the Big 12 last season, and it'll once again be up to the offense to supplement what should be a strong defense. So, what are a few of the storylines entering training camp for the Mountaineers?
Let's take a look:
Which Jarret Doege will WVU be getting in 2021?
Redshirt senior Jarret Doege once again found his name atop the first depth chart of 2021, edging out redshirt freshman Garrett Greene.
Thus far in his WVU career, Doege has been a lightning rod for divisive opinion among Mountaineer faithful. Doege passed for 2,587 yards and 14 touchdowns in 10 games last season, but his general inaccuracy (overthrowing and underthrowing his wide receivers at times) and inability to finish drives with touchdowns in the red zone hindered the WVU offense last season.
If WVU is to take a step forward in 2021, Doege will need to be one of the biggest reasons why. According to Brown, Doege was one of the most improved players through the spring ball window, and in workouts with trainer Tony Raccioppi, he's said he expects a huge season from Doege after spending the offseason working on his anticipation, accuracy and velocity at TEST Football Academy.
Doege wasn't helped a whole lot by a receiving corps that dropped a lot of footballs last spring, but with star running back Leddie Brown already in place, Doege only needs to be able to make plays to compliment and open lanes for Brown on the ground.
A strong camp for Doege, continuing to build rapport with his wideouts, should only help add to his confidence heading into the season with non-conference games against Maryland and Virginia Tech before opening conference play against Oklahoma.
Can the WVU offense provide support for Leddie Brown?
Speaking of Leddie Brown, the talented senior was one of the top running backs in all of college football last season. Brown's 1,010 yards ranked 14th among all FBS running backs, second in the Big 12 to only Iowa State's Breece Hall — who led the nation in rushing yards.
Brown served as a workhorse for WVU last season, providing the Mountaineers a player who can tote the ball 20 times a game and pick up yards in bunches (averaging 5.1 yards per carry last season). Despite Brown's breakout season, WVU's offense was often an anchor. Among all Big 12 teams, WVU's 26.5 points per game ranked better than only Baylor and Kansas — the two combining for just two wins last season.
WVU's offense was fairly pedestrian in yards per game, averaging 412.6 yards per game, and scoring touchdowns (31) — good for sixth and seventh in the conference. Interestingly, WVU only rushed for 1,351 total yards last season — once again only better than Baylor and Kansas.
Other than Alec Sinkfield, now with Boston College, no WVU player recorded more than 100 yards on the ground. Sinkfield gained 327 yards on 78 carries as a complementary player. Doege is going to pick up next to nothing on the ground, so the slack will fall to redshirt sophomore Tony Mathis and redshirt freshman A'Varius Sparrow to provide actual contributions behind Brown. The pair combined for 65 yards in 2020.
If Doege is to take the next step to provide aerial support for Brown and the running backs, he'll need his wide receivers to have slightly stickier fingers this season, too. The trio of junior Winston Wright Jr., redshirt junior Bryce Ford-Wheaton and redshirt freshman Sam James is talented but inconsistent. Freshman Kaden Prather, currently slotted on the depth chart as Ford-Wheaton's backup, could make an instant impact right off the bat, providing a bit of an X-Factor with his 6-foot-3, 200 pound frame.
There's plenty of talent on WVU's offense, including a largely veteran offensive line, but it will be up to how much Doege can improve, how well WVU can spell Brown and if WVU's wide receiving corps can become more production and less potential.
Will the losses on defense be too much to handle?
WVU's defense was good enough to compete among the Big 12's elite last season, ignoring the Oklahoma game or lack thereof, but the unit was hit by some key losses this offseason.
Defensive lineman Darius Stills and linebacker/safety Tony Fields II are off to the NFL, taking a wealth of veteran leadership and on-field production with them. Starting All-American safety Tykee Smith transferred to Georgia and starting cornerback Dreshun Miller transfered to Auburn in a double blow to the secondary. Likely 2021 starting defensive end Jeffrey Pooler Jr. completed the transfer list exit, joining Northwestern.
The good news for WVU is that a large core of last season's defense remains in place. Senior defensive lineman Dante Stills is the lone preseason All-Big 12 member, but a veteran core of redshirt senior safety Sean Mahone, redshirt senior safety Alonzo Addae, senior linebacker Josh Chandler-Semendo return while sophomore nose guard Akheem Mesidor should continue to grow into stardom.
The defensive front remains stout, headlined by Stills, Mesidor and Chandler-Semendo, but the secondary will need a couple of names to really take a step forward to maintain last season's excellence.
Juniors Jackie Matthews and Nicktroy Fortune are slotted as the starting cornerbacks, with Fortune playing a large role in last season's defense. Matthews will be expected to fill the gap left by Miller's departure. And while Mahone and Addae are locked into starting spots at safety, redshirt senior Scottie Young will have to fill Smith's role from last season.
Despite the losses at every level of the defense, WVU's defense should be a strength. If it remains at the font of the pack remains to be seen, depending on how well WVU can fill the holes left in the secondary by Smith and Miller. The defense will be tested early by Oklahoma this season.
Will Akheem Mesidor breakout as a star?
One player who should take a great leap between his freshman and sophomore seasons is Akheem Mesidor.
Mesidor (6-foot-2, 272 pounds) was a force on WVU's defensive line as a freshman last season, racking up 6.5 tackles for loss and five sacks. The rising star from Ottawa, Canada flashed his explosive power, speed and athleticism for the Mountaineers, giving exceptional production from the nose guard position.
With another offseason of training and preparation, Mesidor should be even better in 2021. If Mesidor can take an additional leap this season, WVU's defense will be set up well for the loss of Stills in the future and immediately improve next season. He's one of a couple of players who will need to up their game to keep WVU's defense among the conference's elite, and he appears to be best prepared for making that leap.
A double-digit season of tackles for loss and sacks shouldn't be out of the question for Mesidor, establishing himself as a premier defensive lineman in the Big 12.