WVU Women's Soccer Standout Jordan Brewster Named Big 12's Top Defender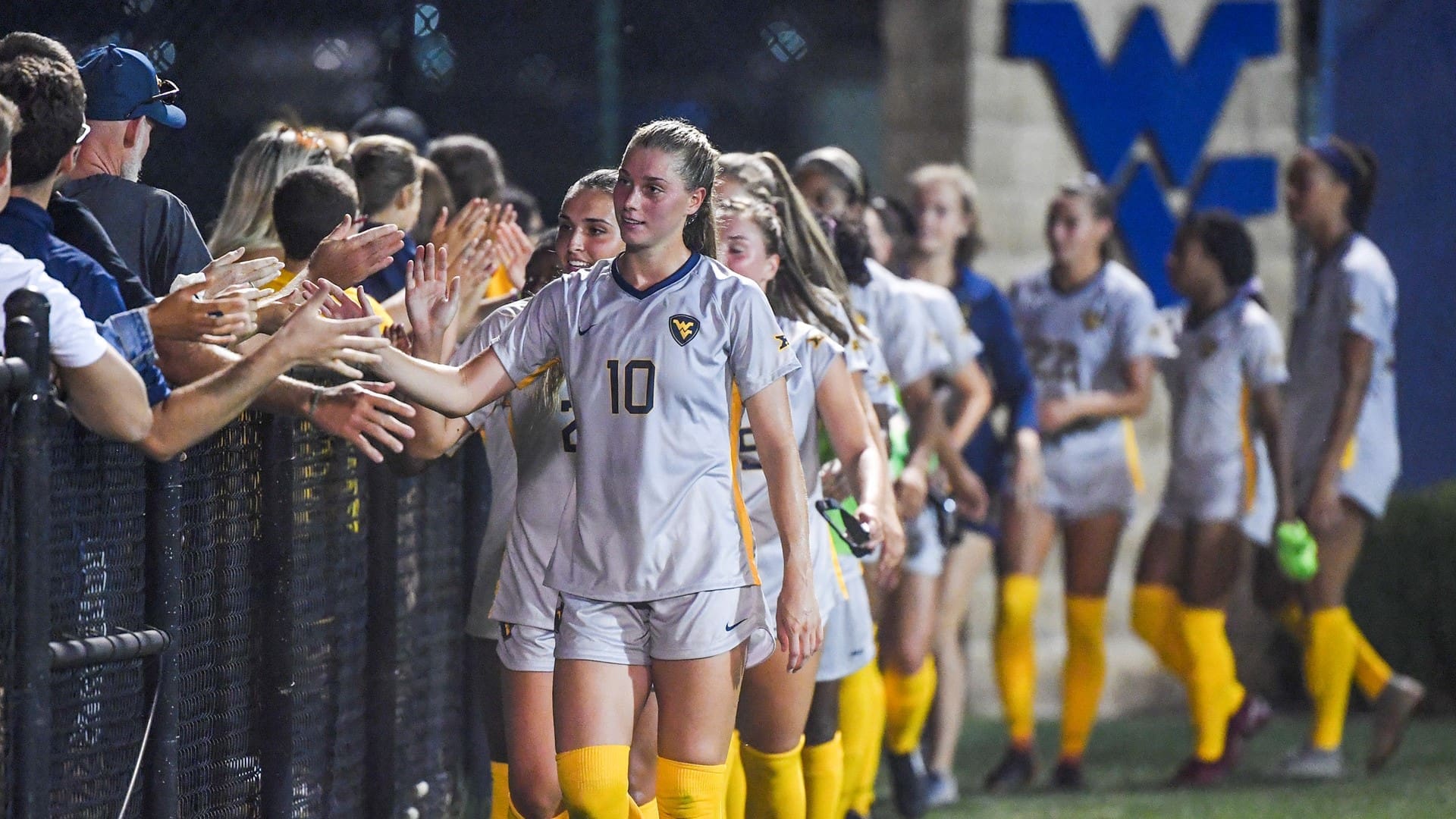 West Virginia University women's soccer junior defender Jordan Brewster has been named the Big 12 Defensive Player of the Year, the conference announced Wednesday.
Brewster, a native of North Canton, Ohio, is now the fifth Mountaineer to win the Big 12's annual award for defenders, joining Bry McCarthy, Kadeisha Buchanan (2013, 2014, 2015, 2016), Amandine Pierre-Louis (2017) and Bianca St. Georges (2018).
The junior started all nine games for No. 4 WVU this fall and tallied one goal and two assists while also anchoring a strong Mountaineer defense.
"Jordan earning this award speaks to all her hard work and focus she has put in this season," WVU coach Nikki Izzo-Brown said in a release from the university. "She stepped in this year knowing that she had to be a huge presence and leader to such a young back line. I'm thrilled the Big 12 recognized her value and commitment to excellence. This is a huge honor, and I am so happy and proud for Jordan."
Brewster was also named to the All-Big 12 First Team on Wednesday, joining fellow Mountaineers Stefany Ferrer-vanGinkel, a senior midfielder, and junior forward Alina Stahl.
WVU junior forward Lauren Segalla and sophomore defender Nicole Payne were each named to the All-Big 12 second team, while midfielder Lilly McCarthy was included on the Big 12 All-Freshman team.
"We are excited to see these six players recognized by the conference," Izzo-Brown said. "Each of them have worked extremely hard to get their job done. I'm so proud of how each one has impacted our success and strived to become the best versions of themselves.
"We not only look at these honors as recognizing success in individual play, but as a representative of our team as a whole. As we approach our NCAA Championship segment of the season, I'm excited to see how each player continues to develop."
Welcome to the new home of WVU football and basketball breaking news, analysis and recruiting. Like us on
Facebook
, follow us on
Twitter
and check us out on
YouTube
. And don't forget to
subscribe
for all of our articles delivered directly to your inbox.