Asti: WVU Can't Afford to Wait Around for CJ Donaldson to Get Going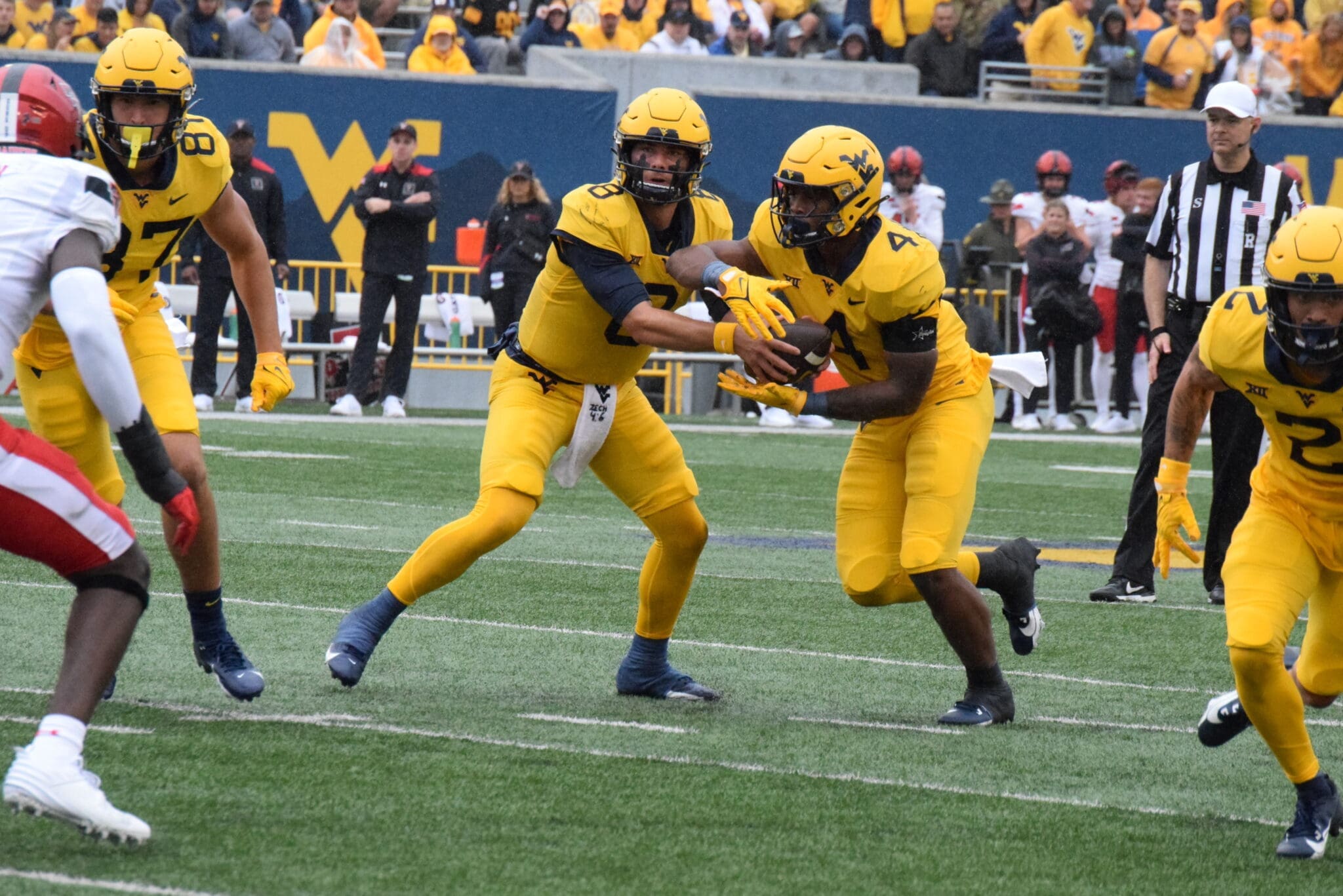 Remember when I posed the question if it was time to be concerned about CJ Donaldson? Remember when the coaches talked about needing more from their star running back? Well, that was three weeks ago. Fast forward to today and the debate is over.
It's no longer about IF WVU should be concerned about Donaldson, because I can tell you the West Virginia coaching staff absolutely is, and for good reason. The same fans who didn't like hearing about Donaldson struggling a few weeks ago are now wondering what's wrong.
And just like I said initially, it's certainly possible Donaldson could snap out of this slump at any moment and explode for a big game. He could show signs of being the beast he was when healthy last year again. But how much longer can WVU afford to wait for that to happen? Will it ever happen?
Is It Time for West Virginia to be Concerned About CJ Donaldson?
After averages of 3.2 and then 2.8 yards per carry, Donaldson posted an other sub 4.0 effort against Oklahoma State. He ran for 39 yards on 13 carries, which is an average of only 3 per rush. Donaldson's big game in the Backyard Brawl win over Pitt seems like a distant memory right now. He ran for an average of 5.7 yards per that night, totaling 102 overall.
Both head coach Neal Brown and offensive coordinator Chad Scott, a coach who knows Donaldson as well as anyone and has made a career of working with running backs, sound like a broken record every week. They keep saying Donaldson hasn't been good enough. They keep saying he has to be better. They both even literally said he couldn't have another bad game two weeks ago. And he's since added a couple more.
WVU OC Chad Scott says CJ Donaldson has not been nearly good enough this season overall. Scott says he ran harder against Oklahoma State. Says he has to "play freely" every game.

— Mike J. Asti (@MikeAsti11) October 23, 2023
Some may argue defenses are stacking the box against him, and doing so even more than they did last season when he was viewed as an athletic freak and a difficult tackle for any defender. That's a fair observation to make. But I'll say this, of course they are. The coaching staff, and Donaldson himself, talked all offseason on how he wouldn't be able to surprise anyone anymore. That was why he got himself into better shape and was out practicing a bit ahead of schedule while recovering from injuries that derailed his strong freshman season.
A stacked box can't be an excuse. Elite backs still can manage to produce, and it was something everyone at the facility was expecting to happen.
Others are bringing up the offensive line. And while I think it's fair to suggest the line hasn't been as elite as advertised and has been pretty banged up, Justin Johnson Jr. just ran behind the exact same line on Saturday. Johnson, who missed the Houston trip with an illness, ran for 72 yards, with only one more touch than Donaldson. Johnson's average was 5.1.
This prompted Brown to literally say Johnson has earned more carries. So if that's the case, does that mean Johnson gets the bulk of the workload against UCF? The coaches have always said that Donaldson need touches to get going, but the ways the games have been unfolding hasn't allowed that and now one of his backups is showing he needs the ball too.
Scott also made a point to say he feels true freshman Jahiem White could be on the verge of breaking one when in too, granted Brown has announced he may shorten his running back rotation during games, something that occurred against the Cowboys.
So where do the Mountaineers go from here with Donaldson? I'm not in any way suggesting they should give up on him, and thy won't. But I am suggesting that if making someone else your top running back the rest of the season allows you to win, you absolutely have to do it. Sitting at 4-3 (2-2), West Virginia needs to get back on track. The schedule may make picking up two more wins for bowl eligibility seem easy, but nothing is guaranteed. And when you open up the season at 4-1, falling backwards into a 6-6 or even 7-5 record, isn't going to feel like anything to celebrate.
WVU's depth at the running back position at least allows the staff the luxury of feeling confident in the whole death chart, not just the top of it. If your top guy is struggling and in a slump, you hand the ball to someone who can help you right now. And if Donaldson shows signs of being a beast again with the carries he does get, you then consider giving him more.
We can all agree about why Donaldson hasn't taken the jump he was supposed to take this season. People can say he should be moved back to tight end, although that's simply not going to happen this season. But at the end of the day, and as the coaches keep saying, Donaldson hasn't been good enough.
There was reason to believe the sophomore running back would be even better in 2023 than when he emerged out of nowhere last year. As said before, he was healthy, had actual games at the position behind him and is supposed to be in much better shape. And Donaldson did start off the season churning yards and making defenders miss. He was the beast his team needed in a gritty Backyard Brawl win and Scott called him the best on a field at Penn State with elite backs on the other sideline. But he's not been the same since that night.
So what's wrong? Is having the success he was becoming accustomed to now more difficult as he's likely the focus of most opposing defenses? Have defenses started figuring out Donaldson's tendencies? Is he preparing like a featured back needs to prepare? Is his head fully invested?
No matter what's true, one fact remains – CJ Donaldson needs to be better. The team needs and wants him to be better. If he's more than just another guy, he has to be able to overcome adversity and still get the job done. WVU needs to see he can actually do that on a consistent basis.