Zach Frazier Announced as Finalist for Award Honoring Premiere Scholar Athlete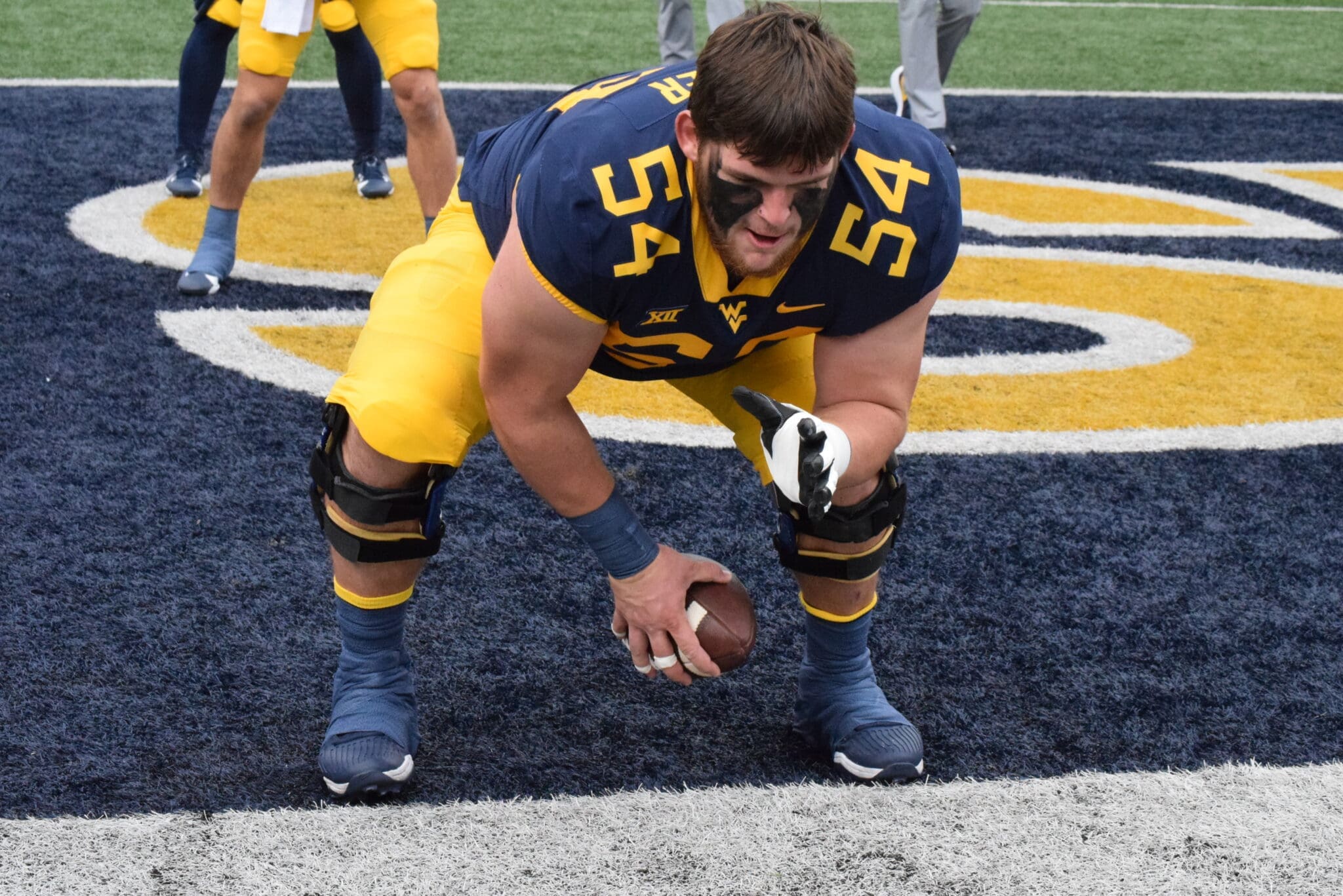 Zach Frazier is still in the running for an award that honors college football's premiere scholar-athlete.
After first being considered among 201 players all over the country, Frazier is now one of 16 finalists for the 2023 William V. Campbell Trophy.
The finalists were announced by 2010 winner and Sam Acho in a video posted on the National Football Foundation's social media channels.
Drumroll, please…

We are proud to announce the 2023 William V. Campbell Trophy finalists and National Scholar-Athlete Class, presented by @Fidelity.

Here to do the honors is @TheSamAcho, the 2010 #CampbellTrophy recipient. pic.twitter.com/G3bji3fDhf

— National Football Foundation (@NFFNetwork) October 25, 2023
"Celebrating its 34th year, the Campbell Trophy recognizes an individual as the absolute best football scholar-athlete in the nation for his combined academic success, football performance and exemplary leadership," says the National Football Foundation about the Campbell Trophy.
NFF Chairman and football legend Archie Manning also expressed his thoughts about the award when the initial 201 candidates were announced in September, which was won by both of his sons and fellow legends Peyton and Eli.
"These 201 impressive candidates truly represent the scholar-athlete ideal," said NFF Chairman Archie Manning. "During the past seven decades, the NFF National Scholar-Athlete Awards have recognized 906 college football players who excelled as the best our great sport has to offer. This year's semifinalists build on the tradition, further illustrating the power of football to develop the next generation of influential leaders."
In addition to his status as a future NFL Draft pick, Frazier has been named an Academic All-Big 12 All-American twice already. He is also a semifinalist for the Jason Witten Collegiate Man of the Year Award.
Zach Frazier to Represent WVU as Semifinalist for Collegiate Man of the Year
The last time a WVU player was a finalist for the Campbell Trophy was safety Sean Mahone, who was a finalist in 2021.
For a related story, read about what's been fueling Zach Frazier this season.