Tyson Bagent Claims Second Win as NFL Starting QB as Bears Beat Panthers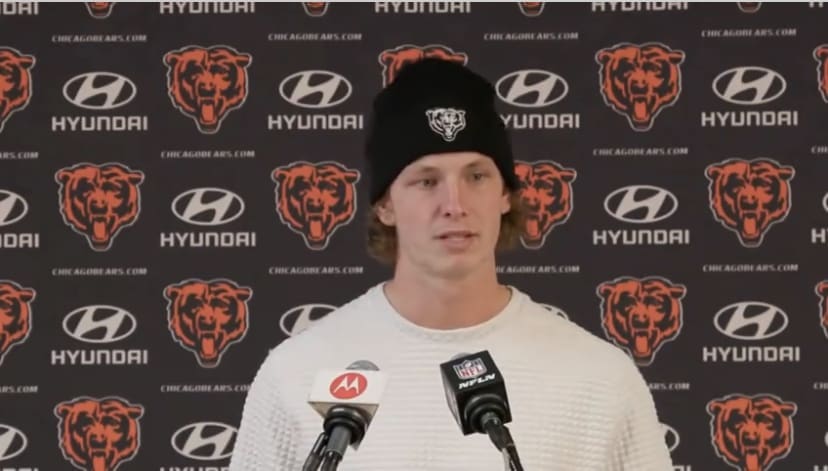 Tyson Bagent continues to make the most of his NFL opprobrium by picking up his second win as the Bears starter on Thursday night.
In a game lacking offense, Bagent led Chicago to a 16-13 win over the Carolina Panthers. Bagent completed 20 out of 33 pass attempts for 162 yards. He also added 12 yards on the ground.
The win moves the Martinsburg, West Virginia native and Shepherd Universiry product to 2-2 as an NFL starting quarterback. Despite Bagent's .500 record, Chicago's overall record only moves to 3-7.
.@tysbagent is up at the podium https://t.co/beIBp92jwg

— Chicago Bears (@ChicagoBears) November 10, 2023
Most are now expecting former first round pick Justin Fields to reclaim the starting position next week when the Bears travel to Detroit to take on the Lions.
Even though Bagent didn't garner attention like other quarterbacks from Division I schools, his college statistics were too much to ignore for the NFL to not give him a chance. In Division II, he threw for 4,580 yards in 2022 and exactly 5,000 yards passing in 2021. Bagent also completed 70% of his passes and tossed 41 touchdowns this past season, totaling 91 the last two years combined.
Tyson Bagent on prime-time meant seeing and hearing about his dad. Travis Bagent was in attendance and shown on camera at Shoilder Field.
I will tell you from covering the NFL combine, Mr. Bagent is every bit the character he's being made out to be. He literally did his son's podium session and basically cut wrestling style promos the whole time.

— Mike J. Asti (@MikeAsti11) November 10, 2023
Mr. Bagent actually spoke for his son at the NFL Combine in Indianapolis and entertained the media members, including WVSN's Mike Asti, in attendance.