WVU Baseball Announces 2024 Regular Season Schedule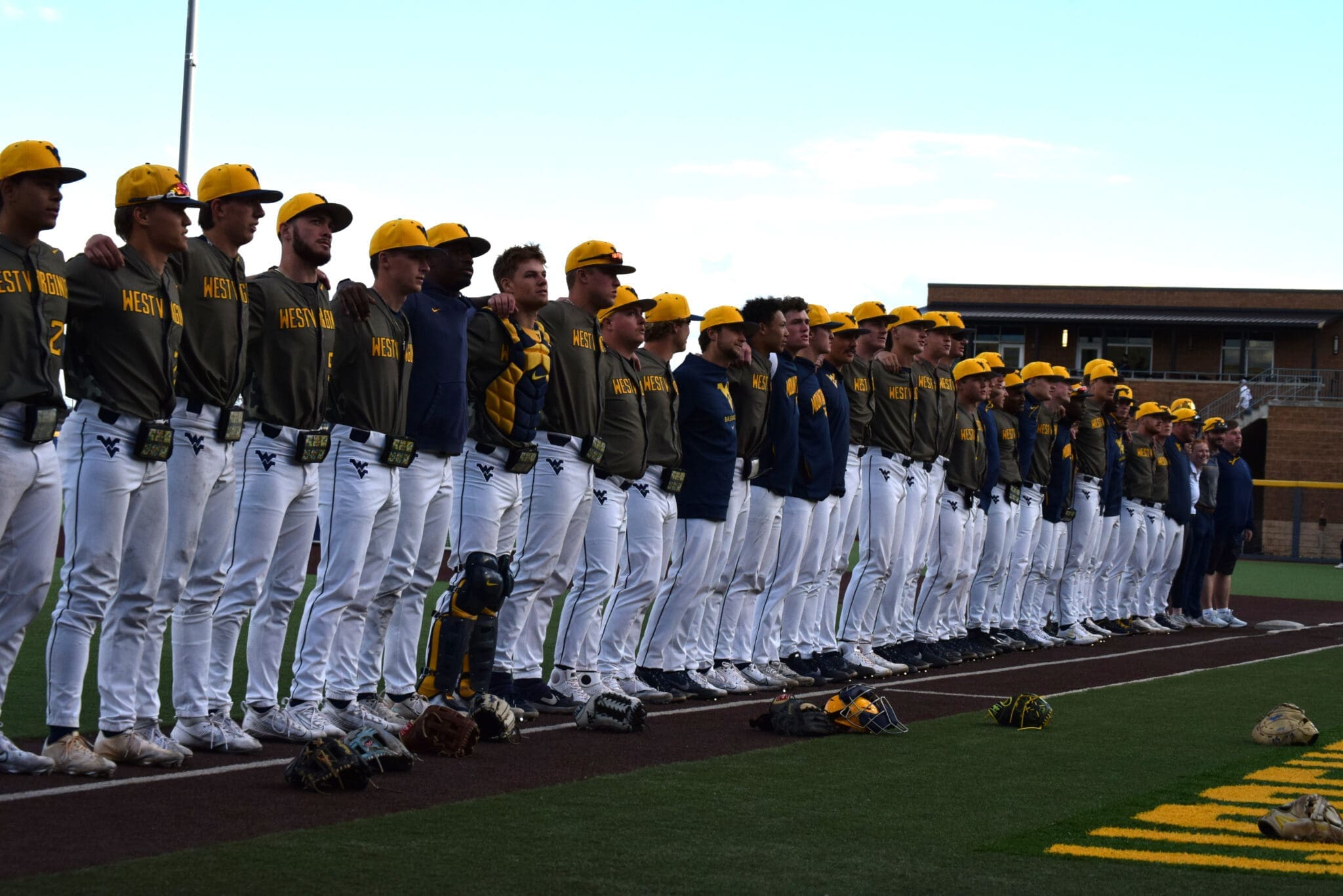 WVU Baseball announced their schedule for the 2024 season on Thursday, a 56 game slate that features 30 games against Big 12 opponents along with rivalry games against local opponents like Pitt, Marshall and Penn State. 
Fresh off their first Big 12 title in program history, the Mountaineers look to continue their success during what will be head coach Randy Mazey's final season in the dugout. Junior second baseman JJ Wetherholt, who won the Big 12 Player of the Year award in 2023 after leading the nation in batting average—and is a likely lottery pick in next year's MLB draft—will look to spearhead those efforts.
𝗧𝗵𝗲 𝟮𝟬𝟮𝟰 𝘀𝗰𝗵𝗲𝗱𝘂𝗹𝗲 𝗶𝘀 𝗵𝗲𝗿𝗲! 👀

📰https://t.co/KFzgktQElW
📅https://t.co/Heq6E8fer8#HailWV pic.twitter.com/M7ouoGyBDf

— WVU Baseball (@WVUBaseball) November 2, 2023
WVU Baseball's campaign kicks off on February 16 at Stetson in DeLand, Florida. The Mountaineers' home opener takes place ten days later, February 28, against Canisius. 
In previous years, the Mountaineers spent much of the first month of the season playing road games down south, as is typical for teams hailing from colder climates.
With a longer conference schedule because of the Big 12's expansion, though, their season will progress at a more rapid pace. Last season, the Mountaineers' first conference game didn't take place until March 31.
This year, it'll be more than three weeks earlier when they host BYU on March 7.
Other home conference series include Oklahoma State (March 29-31), UCF (April 12-14), Baylor (April 26-28) and Kansas State (May 10-12).
The Mountaineers will play home-and-home series against Marshall (in Morgantown on April 10), Pitt (April 16) and Penn State (May 8), with the Herd and the Panthers also appearing in neutral site games at GoMart Ballpark (March 12) and PNC Park (April 30), home of the Charleston Dirty Birds and Pittsburgh Pirates, respectively.
The schedule still isn't entirely finalized, with the Mountaineers waiting on an opponent for their Tuesday, April 2 home game.