WVU Center Zach Frazier Uses Preseason Predictions as Extra Motivation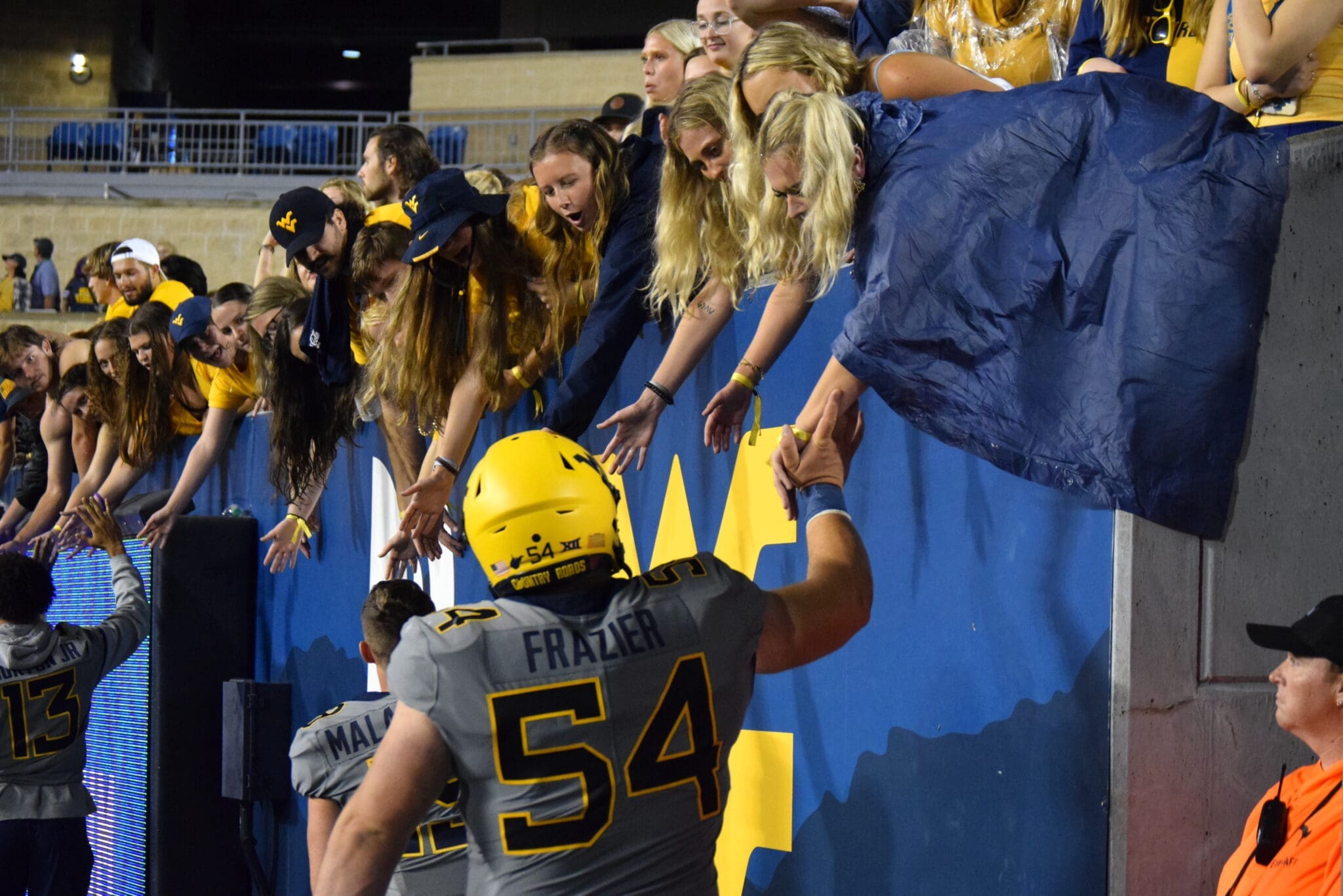 MORGANTOWN, W.Va. – No athlete ever likes being picked to finish last, although WVU's Zach Frazier didn't mind it because it provides him an extra source of motivation.
Frazier, who holds an important role as the veteran leader of the Mountaineers, discussed the team's season so far and why being doubted makes having success even sweeter on Monday. Like many of his teammates and coaches, Frazier admitted he took being predicted to be the worst team in the Big 12 personally.
Regardless if West Virginia wins or not loses as a team, Frazier is headed for the NFL. He's going to get to where he wants to be as an individual no matter what. But Frazier didn't like the feeling of being told he was gong to be part of a team that would end up in last place.
Zach Frazier Staying Focused on Guiding West Virginia Despite NFL Hype
"I view it as a good thing. I always love when someone tells me I can't do something, that makes me want to prove them wrong. Picking us 14, that's the biggest amount of motivation you can get. Picking us last, you can't get worse than that," said the Fairmont native.
WVU C Zach Frazier admits being picked 14th in Big 12 became a big motivation for the team. He says he likes being doubted and using it as fuel.

— Mike J. Asti (@MikeAsti11) September 25, 2023
While there's still plenty of the season ahead, the results so far certainly don't indicate WVU is going to finish in last place either. West Virginia sits at 3-1 overall and 1-0 in conference play. The Mountaineers are coming off three straight wins with a chance to prove they are true contenders on the road against TCU, the darling of last season.
In addition to using the off-season projections, Frazier also remembers the feeling of coming up just short against the Horned Frogs in 2022, a season that saw TCU eventually become the national runner-up. West Virginia missed a bowl game entirely, but had a chance towards the end of that game and only lost 41-31.
"We had a chance there at the end to maybe score and change the outcome of that game so that's motivation too."
When asked to evaluate his play, in typical leader fashion, Frazier focused on the offensive line as a whole. "I think so far we are playing up to our standards." He then said they have room to improve and can't get complacent.
As Frazier has countless times in the past, he reiterated that he is only focused on getting the WVU football program back to where it was when he was growing up a fan of the Mountaineers. The NFL can wait and is not a concern until after the season.
A trip to Fort Worth, Texas is next up for Frazier as he hopes to right yet another wrong from 2022 with his teammates.
Click here to find WVSN's complete coverage of Zach Frazier.