WVU Right-Hander Zach Ottinger Will Return For Senior Season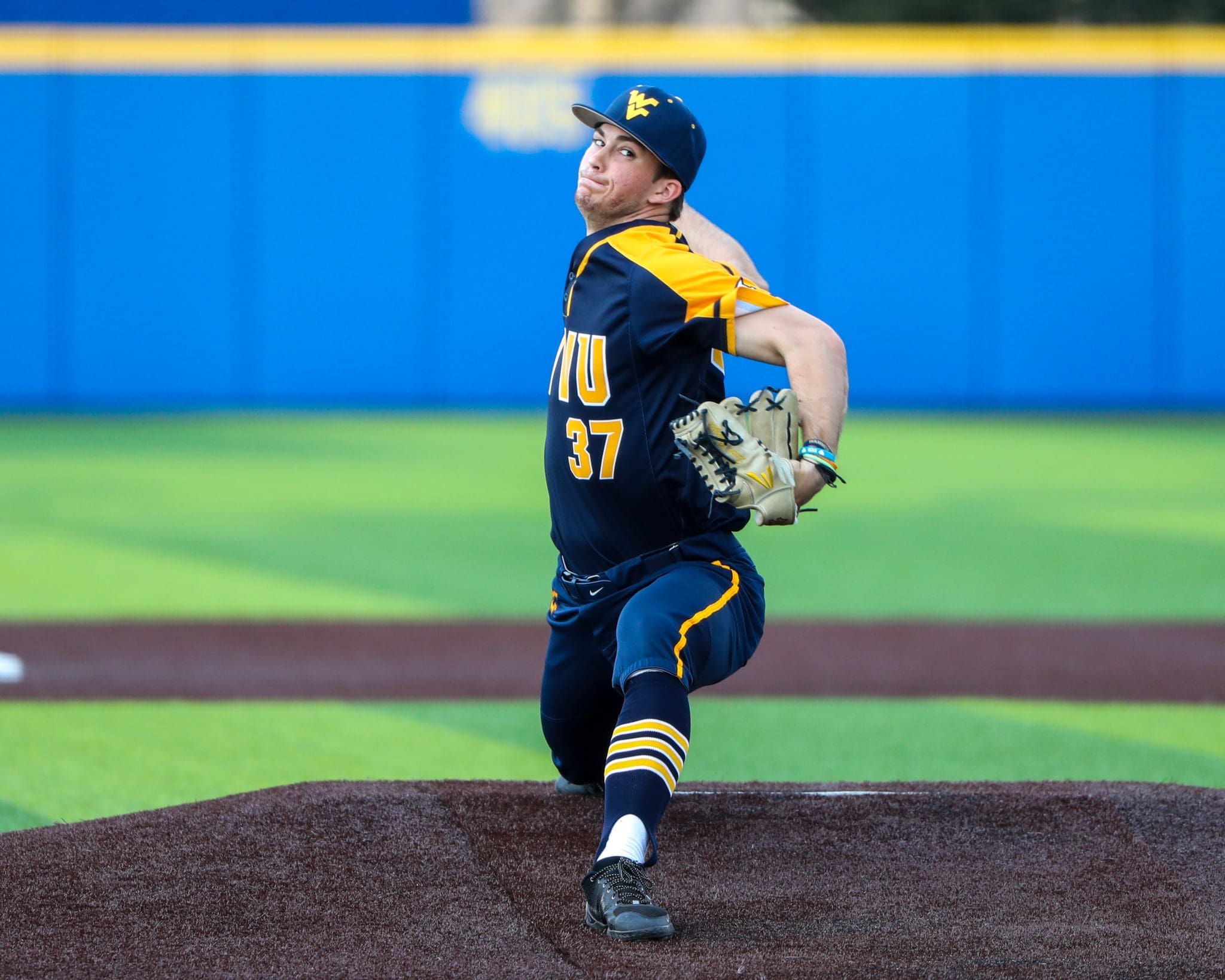 After the conclusion of the 2021 MLB Draft, West Virginia junior relief pitcher Zach Ottinger announced he will return to Morgantown for his senior season.
Ottinger (6-foot-1, 180) will provide WVU with an experienced right-handed relief pitcher in 2022, returning for his fourth season with the Mountaineers. Despite an inflated 8.66 ERA last season, ballooned by a four-run third of an inning against Texas to end the season, Ottinger has pitched well during his WVU career.
Proverbs 3:5-6 🙏 Let's Go!! pic.twitter.com/aV4YDBZ6jg

— Zach Ottinger (@z_ott22) July 13, 2021
In 14 appearances as a freshman, Ottinger compiled a 4.50 ERA, striking out 19 batters and issuing just six walks, in 20 innings. He allowed just 18 hits while holding opposing batters to a .220 batting average. As a sophomore in the COVID-shortened 2020 season, his 1.00 ERA in seven appearances flashed his high potential. In nine innings, he struck out nine batters and allowed just two walks while holding opposing batters to a .212 batting average.
A roughed-up junior season saw Ottinger dinged by a few poor outings, and his strikeouts to walk ratio dipped for the first time in his WVU career. An 8.66 ERA and .331 opposing batting average, along with 23 strikeouts to 13 walks, show areas where he'll look to improve next season.
After losing four pitchers from last year's staff to the MLB Draft, including ace Jackson Wolf, relief pitcher Madison Jeffrey, injured starter Ryan Bergert and combo pitcher Adam Tulloch, Ottinger will likely shoulder a heavy load next season. With the fifth most appearances among WVU pitchers last season, and with Jeffrey's 19 appearances gone, Ottinger will slot into a key role for the Mountaineers.
In the meantime before his senior season, Ottinger has been competing in the MLB Draft League with the West Virginia Black Bears. On the same team as Jeffrey and WVU catcher Paul McIntosh, he's seen his game bounce back a bit.
In 12 appearances, Ottinger has a 2-1 record with a 3.21 ERA. In 14 innings of work, he's struck out 20 batters compared to just six walks and 14 hits. He's holding opposing batters to a .231 batting average.