WVU Unsure if Leading Rusher Leddie Brown Will Play Against TCU Saturday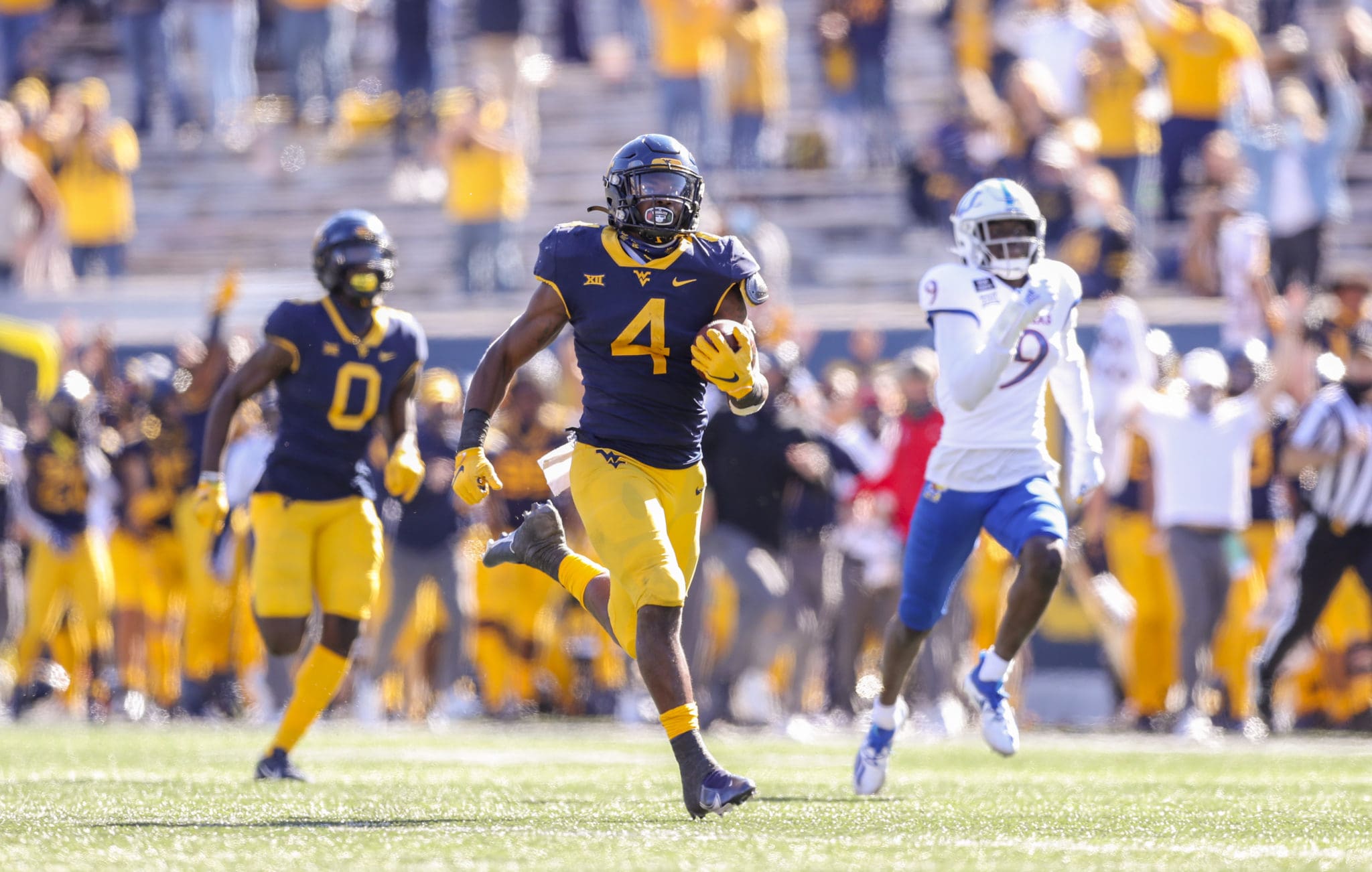 West Virginia football coach Neal Brown said he does not yet know if leading running back Leddie Brown will play this Saturday against TCU.
"We're going to take care of him this week, we're hopeful that he'll play, we won't know until later in the week," Neal Brown said.
The junior running back sustained an injury on the first play of the Mountaineers' last game against Texas, according to Neal Brown. The second-year head coach went on to say that Leddie Brown's injury attributed, in part, to WVU's relative ineffectiveness running the ball against the Longhorns.
"[It was] a combination of Leddie not being 100%, us losing one-on-ones…and then us not doing a good enough job communicating and ID-ing [the defense]."
WATCH: Neal Brown Talks About Playing Close Games, Previews TCU Game
The Mountaineers rushed for 43 yards as a team Saturday, well below the 172 yards they were averaging heading into the game. Leddie Brown had season-lows in carries (15) and yards (47).
WVU offensive coordinator Gerad Parker said that even if Leddie Brown cannot go Saturday, he has confidence in WVU's other running backs.
"They're all doing well," Parker said. "The guys are preparing the right way from [Alec] Sinkfield down."
Sinkfield has been WVU's no. 2 running back this season, second on the team in carries (68) and rushing yards (306). Behind him are a couple of younger players in freshmen Tony Matthis and A'Varius Sparrow. Those two have carried the ball just six total times combined this season.
"We believe in all our guys," Parker said. "We certainly believe in those guys that would have to step up all across our board."
WATCH: WVU Coaches Parker, Lesley and Addae Talk About Upcoming Game Against TCU
With 741 total rushing yards this season, Leddie Brown is the Big 12′ second-leading rusher this season, trailing only Iowa State's Breece Hall (1,034).
WVU will host TCU Saturday. Kickoff is scheduled for noon and the game will be broadcast on FOX.
Welcome to the new home of WVU football and basketball breaking news, analysis and recruiting. Like us on
Facebook
, follow us on
Twitter
and check us out on
YouTube
. And don't forget to
subscribe
for all of our articles delivered directly to your inbox.