WVU Wrestling Coasts By Clarion 31-7 for 4th Consecutive Victory to Start Season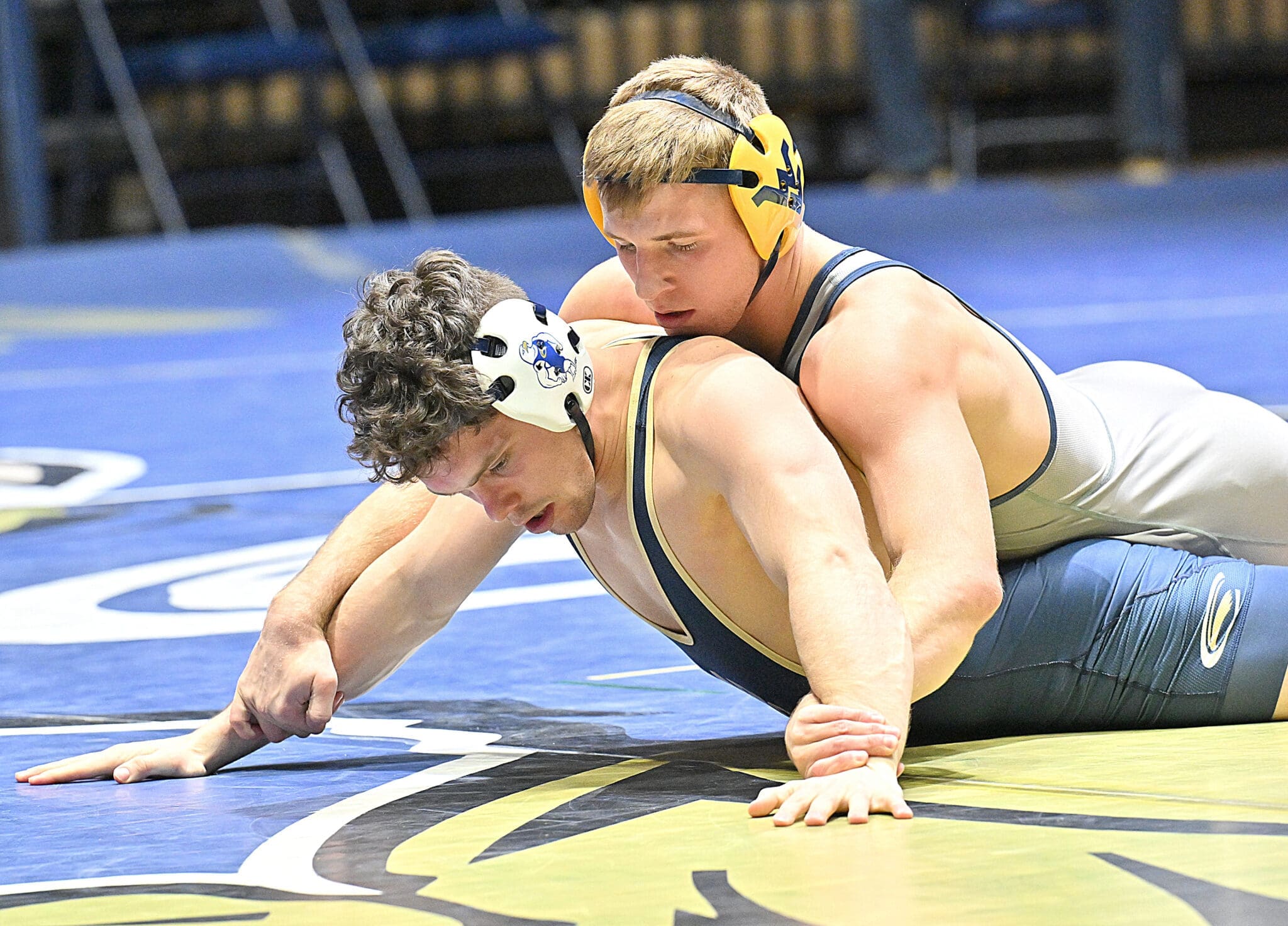 CLARION, Pa. — Following Sunday's Mountaineer Quad, WVU wrestling head coach Tim Flynn said his team came into the season with a new approach, and so far, the results have shown.
The Mountaineers, who earned a No. 24 ranking in the NWCA Coaches Poll coming into this week, claimed a 31-7 victory over Clarion inside Waldo S. Tippin Gymnasium on Tuesday night, pushing West Virginia's record to 4-0.
This is the first time the Mountaineers have been unbeaten through four matches since 1993, as well as the first time West Virginia has cracked the Top 25 since the midpoint of last season.
Cue Country Roads! #HailWV pic.twitter.com/soT7uNQKfQ

— WVU Wrestling (@WVUWrestling) November 17, 2023
"We're wrestling pretty hard right now," Flynn said. "All of our guys are going out and scoring points, which I think is very important. Every single guy we face presents a problem, so we have to keep going out and taking everything we can."
West Virginia used a stellar performance on the mat from its heavyweights to help seal the win. After Clarion's Alejandro Herrera-Rondon defeated Caleb Dowling by major decision at 157 pounds to put the match score at 13-7, the Mountaineers rattled off five consecutive victories to close the match.
Mountaineers senior Peyton Hall kicked off the run with a 19-4 technical fall victory over Trevor Elfvin at 165. Brody Conley (174), Dennis Robin (184) and Austin Cooley (197) each followed with decision wins, with Conley's coming in sudden victory.
Heavyweight Michael Wolfgram capped off the match by defeating John Meyers by a 14-2 major decision.
Jett Strickenberger, Jordan Titus and Ty Watters also recorded victories for the Mountaineers. Strickenberger (125) and Titus (141) extended their undefeated streaks to start the season, improving to 6-0 and 8-0, respectively. Watters picked up his fourth consecutive pin after taking down Kyle Schickel in 6:20 at 149 pounds.
WVU Wrestling Newcomers Strickenberger, Watters Aim to Make Big Impacts
The Mountaineers improved to 27-14-2 all-time against Clarion (1-3), including winning 10 consecutive matchups.
The WVU wrestling team will compete next in the "Shorty" Hitchcock Classic on Saturday at Millersville University.