Bock: It's About Time Bob Huggins Got His Hall of Fame Moment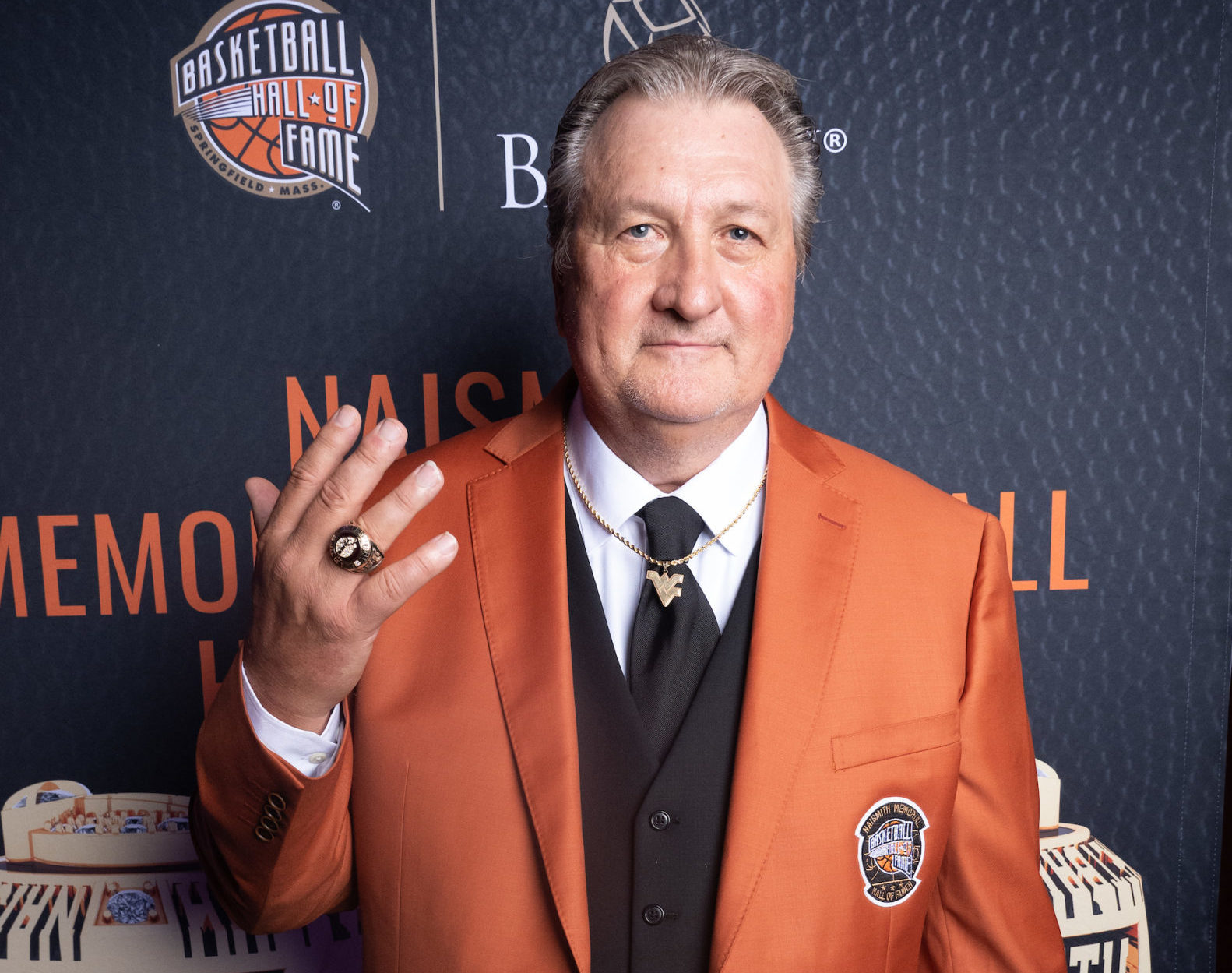 SPRINGFIELD, Mass. — Bob Huggins finally got his moment this weekend.
The current West Virginia men's basketball head coach was enshrined in the Naismith Memorial Basketball Hall of Fame on Saturday night. Huggins became the third WVU alumni to do so, joining his presenters Jerry West and Rod Thorn.
This has been a moment in the making for the entire West Virginia family. Huggins may downplay it, but this was long overdue. Over the last few years, many college basketball coaches and personalities have dubbed Huggins as someone who needs to be inducted into the Hall of Fame. It seemed like every year Huggins was left out. Even so much so that it became a topic on most WVU basketball broadcasts on ESPN.
Once again Huggins was named a finalist in February. And it just so happens to be his time to enter the hall.
As he was retooling his team in late March, Huggins' communications personnel Bryan Messerly notified him that he would be receiving a phone call that he should answer. Huggins picked up the phone and it was John Doleva, president and CEO of the Hall of Fame.
This was the beginning of a moment that was decades in the making.
"I'm extremely proud of what I've accomplished. I know what my guys think of me," Huggins said earlier this week. "I've been blessed. I've been blessed to be places and around people who had a great grasp on our business."
During his 40-plus year coaching career, Huggins has reached the Final Four twice, once with Cincinnati in 1992 and at West Virginia in 2010. Huggins also coached at Walsh College, Akron and Kansas State. The common denominator between all five schools is that Huggins was loyal to his players and to this day has their back. The Hall of Fame coach has become a father figure to these players over the years, helping them in any way he can. Huggins admitted he enjoys watching the maturity develop in collegiate basketball players. He was meant to do this.
"I wouldn't miss [this weekend] for the world," former Cincinnati F Kenyon Martin told Andy Katz.
During his enshrinement speech, Huggins made sure to show love to his former players, coaches and teammates.
"Guys that I have had the pleasure of coaching to my assistant coaches, support staff throughout my career and to my teammates, I thank each and every one of you," Huggins said. "You're all my guys. I'm very proud and love all of you so much. I'll cherish our relationships forever."
Bob Huggins is West Virginia's own. Blue-collar, hard-working person. This Hall of Fame stuff didn't just mean something to Huggins, it meant something to the entire state of West Virginia. Huggins, as well as West and Thorn, did an incredible job at representing the state over the weekend. Life also came full circle for Huggins as his idols presented him with his enshrinement.
Finally, after many years of wondering when Huggins would get his moment and talk to the basketball world about his storied career, he got to do so.
Congratulations Huggs. This was your moment.
Welcome to the new home of WVU football and basketball breaking news, analysis and recruiting. Like us on
Facebook
, follow us on
Twitter
and check us out on
YouTube
. And don't forget to
subscribe
for all of our articles delivered directly to your inbox.