Despite Absence, Nicktroy Fortune Will Be Ready to Play Against Eastern Kentucky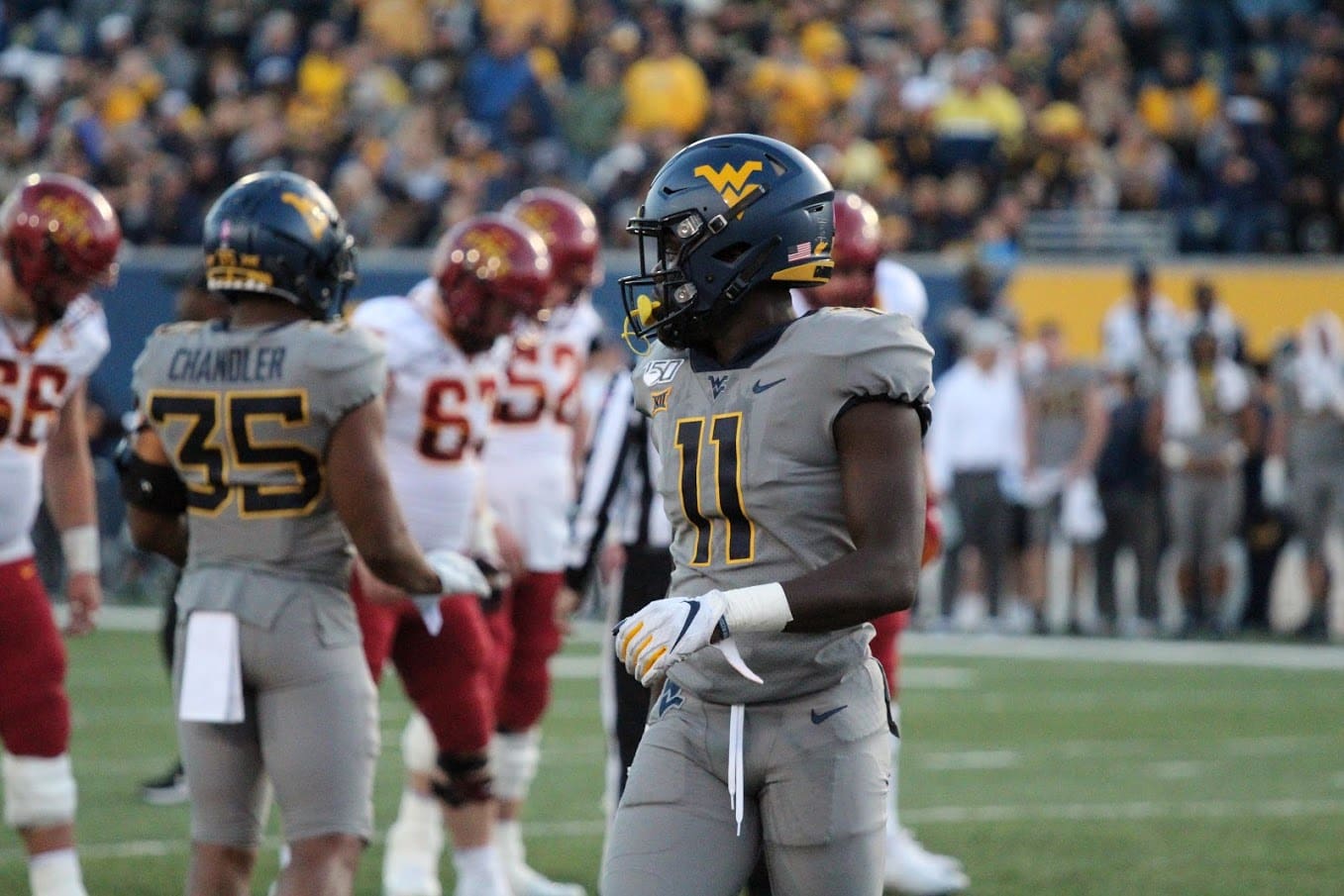 On Aug. 15, West Virginia head coach Neal Brown announced that sophomore cornerback Nicktroy Fortune would be taking a leave of absence from the team to return home following the death of his mother.
Despite this absence from the team, Brown still listed Fortune as the team's starting right side cornerback on the week one depth chart Monday. Brown said, even though he missed significant time, Fortune did everything he had to to be ready to play Saturday.
"Nicktroy continued to condition while he was away from the team," Brown told reporters Tuesday afternoon. "He has a lot of self-discipline. It was important for him to stay at home and we encouraged him to be with his family during that time."
WVU's defensive backs coach, Jahmile Addae, said keeping track of Fortune's feelings and mental health was what was most important.
"The time in which he missed obviously was a necessity," Addae said. "The young man has done a really good job of handling himself and his business all throughout the situation. For us, we wanted to make sure that he was in a really good headspace. I think the most important part of an athlete is the mental. One the mental's gone, the body kind of follows. And so for us we just wanted to make sure we rehabbed him more so on the mental piece and supported him throughout it all, knowing that when you get support, that's part of the rehab."
On the football side of things, Fortune continued to workout and was able to attend all the usual team and position group meetings, which were being held over Zoom due to COVID-19 protocols. As of Tuesday, Brown said Fortune had been back with the team in person for a little more than a week.
"He stayed in touch, he stayed in really good physical shape, he was able to Zoom into our position meetings and our team meetings so he had a good feel for what was going on in practice and what we were installing," Brown said. "Conditioning – he still has some work to do, but he will play (Saturday) and we think he'll play well."
"He did a really good job of compartmentalizing his feelings, still keeping football in as part of his everyday regimen, still doing workouts, sending us his film, following any workout plan which we gave him," Addae added. "We were on Zoom meetings anyway so he didn't miss much in terms of our day-to-day."
Addae finished by saying that he knew Fortune would be able to handle this situation and be okay.
"Nick's always been a really, really punctual guy, he's always been really sharp, he's always been about his business," Addae said. "And so I knew that if this had to happen to anyone and they would be able to handle it in a positive sense, it would be him and he did so. He's done a good job."
Fortune is listed as WVU's right-side starting cornerback, opposite junior Dreshun Miller on the left side for the Mountaineers' opener against Eastern Kentucky Saturday. The game will kick off at noon and be broadcast on Fox Sports 1.