Former Mountaineer and Morgantown Native Traded to the Dodgers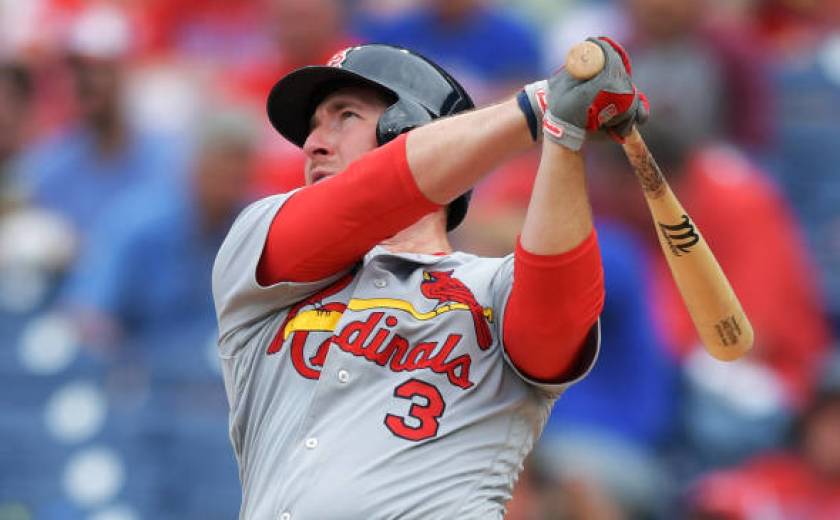 Former WVU Mountaineer, Jedd Gyorko, has been traded from the St. Louis Cardinals to the LA Dodgers. The Dodgers acquired the infielder on Wednesday in the last hour before the trade deadline. In addition to Gyorko, the Dodgers got international cap space and cash from the Cardinals in exchange for left-handed pitcher Tony Cingrani and right-handed pitcher Jeffry Abreu.
Gyorko, however, is injured at this time. Back on June 8, he was put on the 10-day injured list due to a back injury but has since suffered calf and wrist injuries. The Cardinals then placed him on the 60-day injured list this past Tuesday. Good news, Gyorko is eligible to come off the injured list next week, but that doesn't necessarily mean he will. The Dodgers may keep Gyorko on the injured list until rosters expand in September. They also don't need to put him on the 40-man roster until he is reinstated.
The 30-year-old batted .196 with two home runs and a .578 OPS in 38 games prior to his injury, which is a pretty big drop-off from his normal play. Gyorko hit at least 20 home runs in three of his first six major league seasons. He hit a career-high 30 home runs with the Cardinals in 2016. Last season, he hit .262 with 11 home runs and a .762 OPS in 125 games.
Jedd was a star shortstop at University High School. He went on to play at West Virginia University for three seasons, where he earned all-Big East and all-American status and broke several school batting records.
Gyorko was drafted in the second round by the Padres back in 2010. He made his Major League debut three years later and spent three seasons in San Diego before he was moved to St. Louis.
Please follow me on Twitter @John_Pentol_ for the most up to date info on the Mountaineers!
Welcome to the new home of WVU football and basketball breaking news, analysis and recruiting. Like us on
Facebook
, follow us on
Twitter
and check us out on
YouTube
. And don't forget to
subscribe
for all of our articles delivered directly to your inbox.