Squashing the Holgorsen Hot Seat Rumors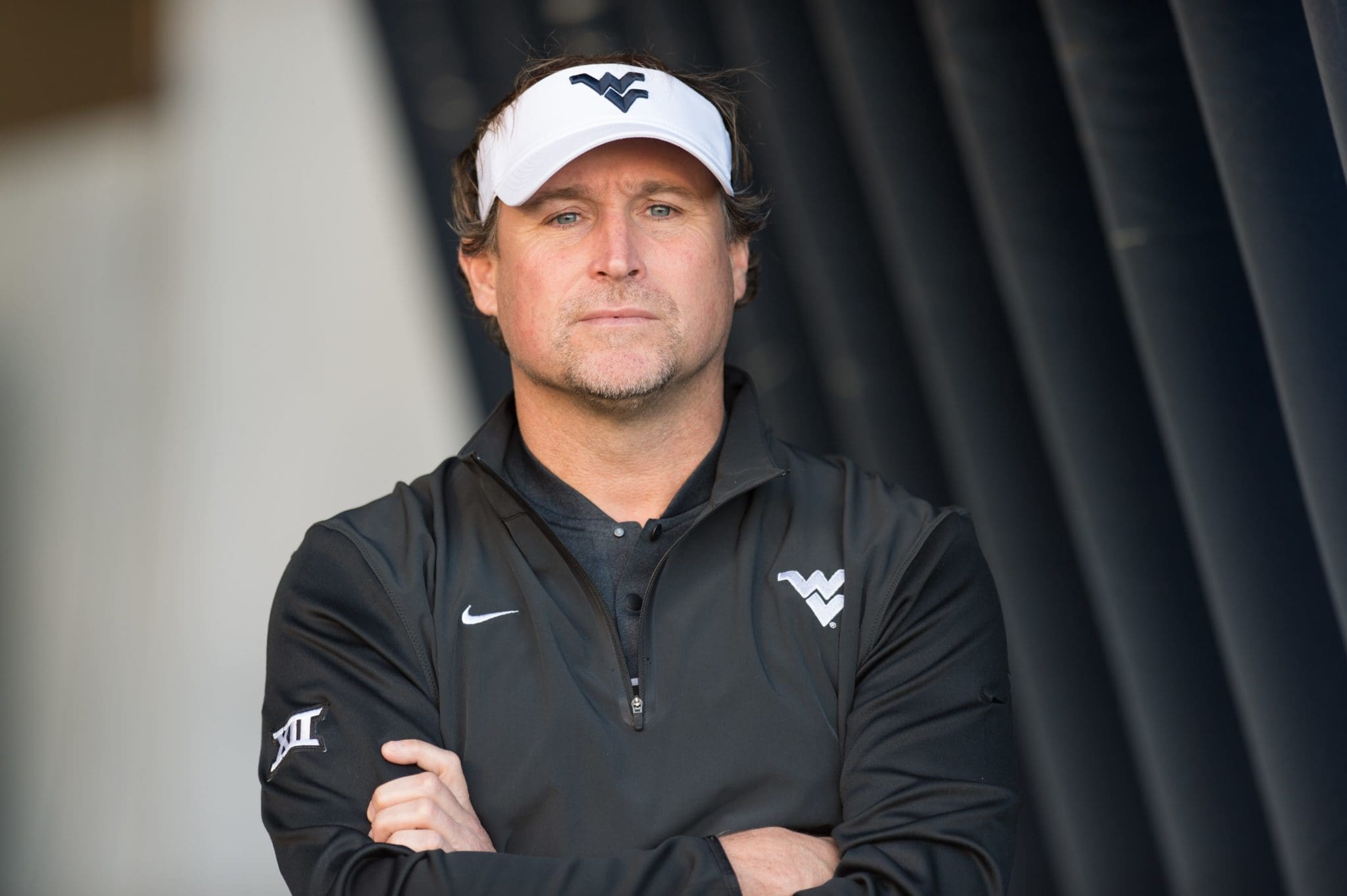 Following Saturday's loss to Texas Christian, the West Virginia twitterverse showed its anger towards not only the officials, but also towards the coaching staff. Fair weathered fans voiced their displeasure with the Mountaineers' performance under head coach Dana Holgorsen. Many are calling for him to be fired and that is not what needs done. Holgorsen is the schools 4th all-time winningest head coach and had to take over a rather tough situation when he first came to Morgantown.
In his first year, not only was he thrown into the head coaching position following the passing of beloved coach Bill Stewart, but he had less than 60 players on scholarship. Also, within that first year, that university announced it would be leaving the Big East Conference to join the Big 12 Conference. Every Mountaineer fan knew that there would be a huge step up in level of competition, but immediately thought that the team would not go through some inevitable growing pains. Anytime you join a Power 5 conference, it takes time to get adjusted and acclimated to the new league. The Mountaineers weren't just going to come right in and win the conference in its first year. It was going to take time. Naturally, fans are impatient and want to see a winning product, but you have to look at the situation.
If you were to fire Holgorsen, that means a completely new coaching staff, which then means you will be setting yourself back another 4-5 years. The current players may not fit the new coaches' scheme. And the biggest question – who are you going to throw money at to come to Morgantown? Let's be honest, West Virginia is not as premier a program like Alabama, Texas, Southern California, etcetera. The "big name" coaches will stay at their respected programs, so rumors of Jimbo Fisher or Nick Saban are humorous. The up and coming coaches that are looking for a big time gig will also look at the at higher tier schools. Holgorsen has this program trending in the right direction. I could understand if there was no progress being shown, but there is. The team is competing in the top-4 of the Big 12 on an annual basis and is ready to take it to the next level sooner rather than later.
Let's not forget to mention that he has put more talent in the NFL on a regular basis, which is something that really has never been done here. He knows how to develop guys and get them to the next level. Within the next four to five years, we should see even more WVU alums in the NFL.
Now in his 7th season, he has finally assembled a solid coaching staff. Defensive coordinator Tony Gibson is looking as if he will be a WVU lifer, creating stability on the defense and that in turn makes it easier for players to understand a system that will continue to be there every year. Holgorsen also relieved himself of the play calling duties and turned it over to Jake Spavital. This gives Holgorsen more time to focus on the team as a whole instead of concentrating on just the offensive side of the ball.
How do the Mountaineers fair in recruiting under Holgorsen? Well, he is not bringing in a top 10 class every year – a feat never accomplished by a former West Virginia head coach – but he has improved each year. The type of talent West Virginia gets now is much better than the types of bodies it was bringing in just 10 years ago. So, if recruiting keeps improving and that talent is being developed and we are competing in the top of one of Americas best conferences, why on earth would  you consider firing him?
It's absurd.