Poll: Should Garrett Greene Return to Starting QB Role if Healthy?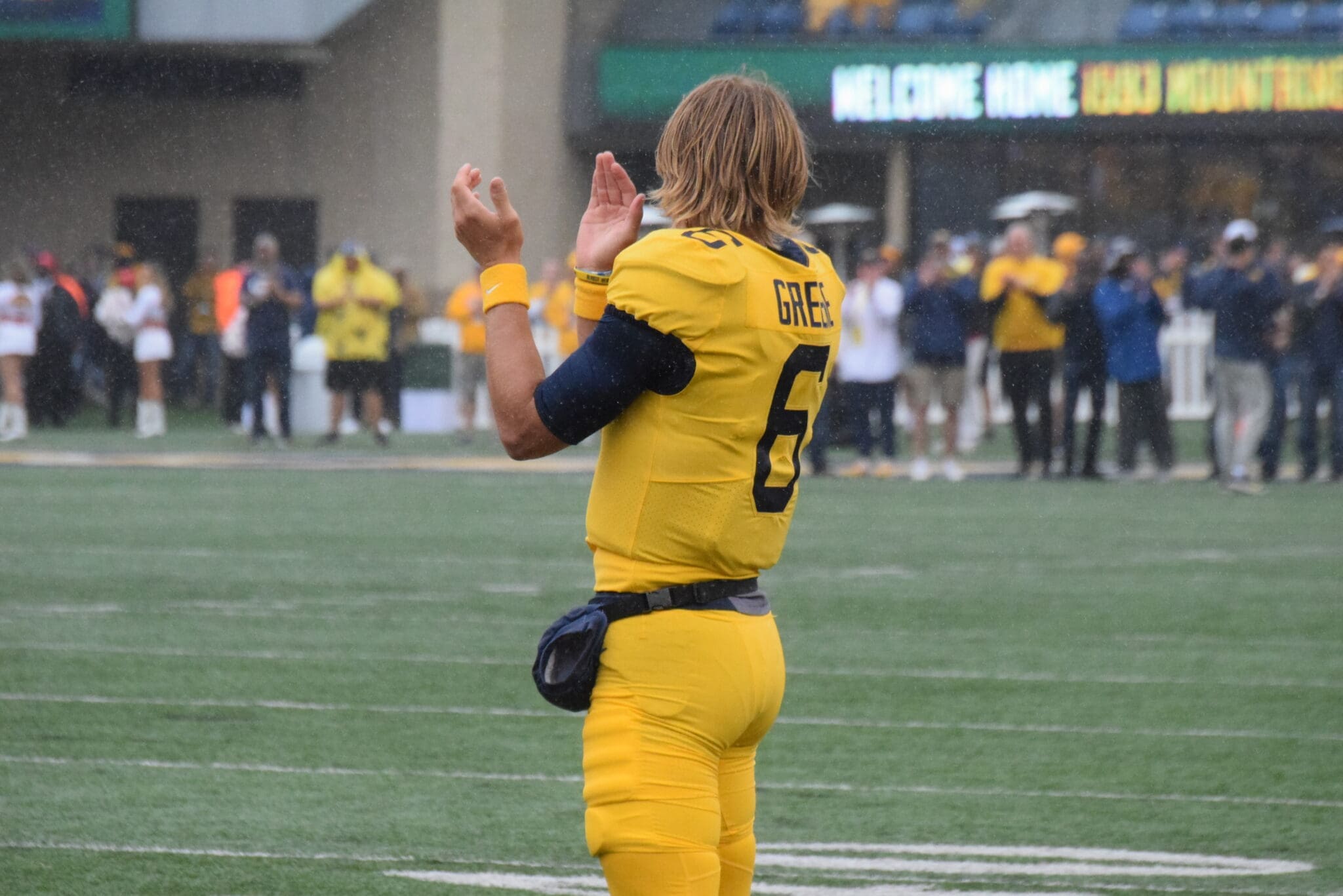 Garrett Greene won the starting job, but now WVU is winning without him under center. So that now brings up the question about what Neal Brown should do if both of his quarterbacks are healthy and able to play moving forward.
After coming in for Greene in the Backyard Brawl and beating Pitt, Nicco Marchiol got the start against Texas Tech to open up Big 12 play. And West Virginia won again.
Both victories came in games Marchiol threw less than 100 yards. He had just 60 against Pitt and 99 in the win over the Red Raiders. Marchiol did produce on the ground Saturday though, running for 72 yards.
Greene was hitting his stride before suffering an ankle injury early in the Backyard Brawl. Brown did say Greene would've been available in an emergency if Marchiol went down.
Neither quarterback is perfect. Both bring a spark of their own to the team.
The Mountaineers are riding a three-game win steak, the first such during Brown's entire tenure. It's tough to upset the apple cart and make a change while winning, but with the wins coming mostly thanks to strong defensive efforts and Greene having won the job initially for a reason, it does create a debate.
To this point, Brown is not willing to say what he will do with his quarterback situation if Greene is healthy enough to be at his best.
WVU HC Neal Brown Noncommittal on Starting QB Moving Forward
So if Garrett Greene can go, do you think he should be implanted back as the stater or West Virginia should keep riding Marchiol?