Storylines to Keep an Eye On for WVU-BYU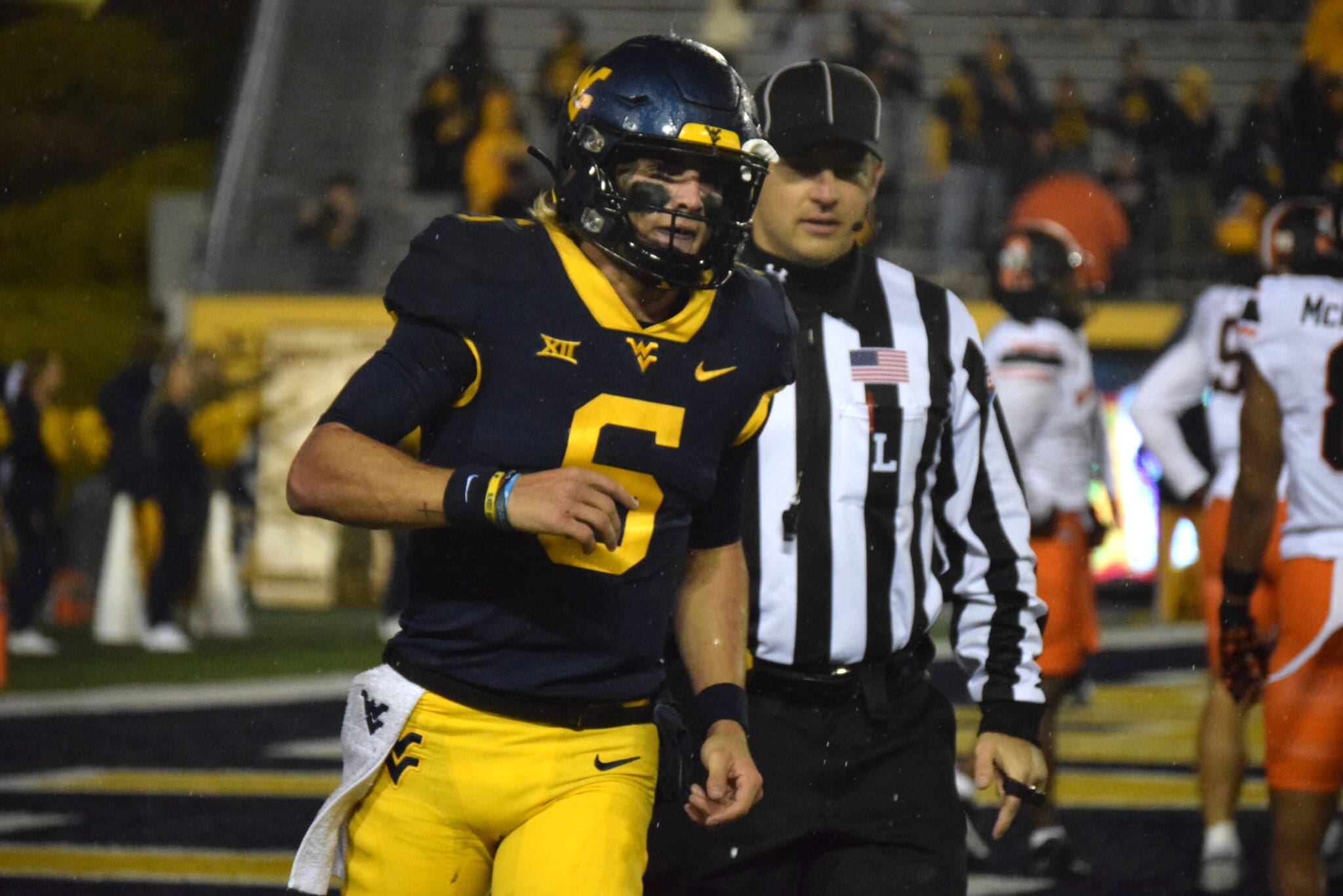 Normally, a game against a team WVU has only played one other time in its entire history may not seem like a big deal. However, there will be a lot on the line when West Virginia meets BYU on Saturday night.
The winner of this matchup will reach bowl eligibility. With BYU now in the Big 12, this game is important for the conference standings and serves as the Mountaineers first look at another new conference foe.
Add all of that to the fact this game will be nationally televised on FOX and will be played under the lights at Milan Puskar Stadium, and there's tons of reason for both teams to be highly motivated.
What are some of the other key storylines to watch out for?
No Kedon Slovis for BYU
In news that can have a big impact on the game, quarterback Kedon Slovis will not get the start.
Kevin Reynolds of the Salt Lake Tribune was first with report. Backup quarterback Jake Retzlaff is expected to start.
According to Reynolds' report, Slovis has been dealing with nagging injuries the last few weeks and they will now force him to miss time.
This development is disappointing to West Virginia fans who were looking forward to getting revenge on Slovis for last year's Backyard Brawl when Slovis was at Pitt.
Lee Kpogba Still Remembers What BYU QB Kedon Slovis Said About West Virginia
The Mountaineers themselves, especially one veteran member of the defense, voiced that Slovis being with the Cougars added an extra incentive for this week's game during press conferences on Monday.
Still Room for WVU Offense to Improve
After being the clear weak spot of the team early in the season, the WVU offense has exploded in recent weeks. And while some are surprised, Neal Brown is simply seeing what he always believed was possible, granted the offense hasn't come close to reaching its full potential
But despite scoring and being able to create some big plays, something that was nonexistent even while winning earlier in the season, the offense has also been far from perfect. The team went 2-2 in those four games, ironically losing the games that required Greene to throw the ball more than the others.
Asti: WVU Offense Hasn't Come Close to Reaching Full Potential
Now Greene has shown an ability to air it out at times, most notably throwing for 391 yards in Houston. That game even included successfully leading what he thought was a game winning drive in the final minutes before committing a penalty that served as an assist to Houston to win via a Hail Mary of their own.
However, Greene has also misfired. The receivers have dropped balls far too often as well. The offense is scoring, but it's mostly thanks to the ground game, and that's partly due to what Greene can do with his legs. Greene scored three touchdowns in the win over UCF on Saturday, with all three of them coming as runs.
Why is BYU's Head Coach Looking Forward to Hearing Country Roads?
Some call West Virginia fans singing "Country Roads" the best tradition in college sports. Others dread hearing the song because it means the Mountaineers won.
So why is BYU head coach Kalani Sitake looking forward to hearing the famous song synonymous with WVU? Well, it appears Sitake may need a quick lesson on the tradition and what hearing that song actually means.
Watch: BYU HC Kalani Sitake Wants to Hear 'Country Roads' at WVU
Why? Because the coach of West Virginia's upcoming opponent said this. "Looking forward to hearing them all sing. You know, it's going to be nice hearing them all sing Take Me Home, Country Roads," said Sitake during his weekly press conference on Monday.
The Mountaineers (5-3, 3-2) and Cougars (5-3, 2-3) will battle on Saturday night in Morgantown. Kickoff from Milan Puskar Stadium is set for 7 pm ET.