Keys to Victory: Controlling Clock, Protecting Deep Passes Should Lead WVU to 6th Win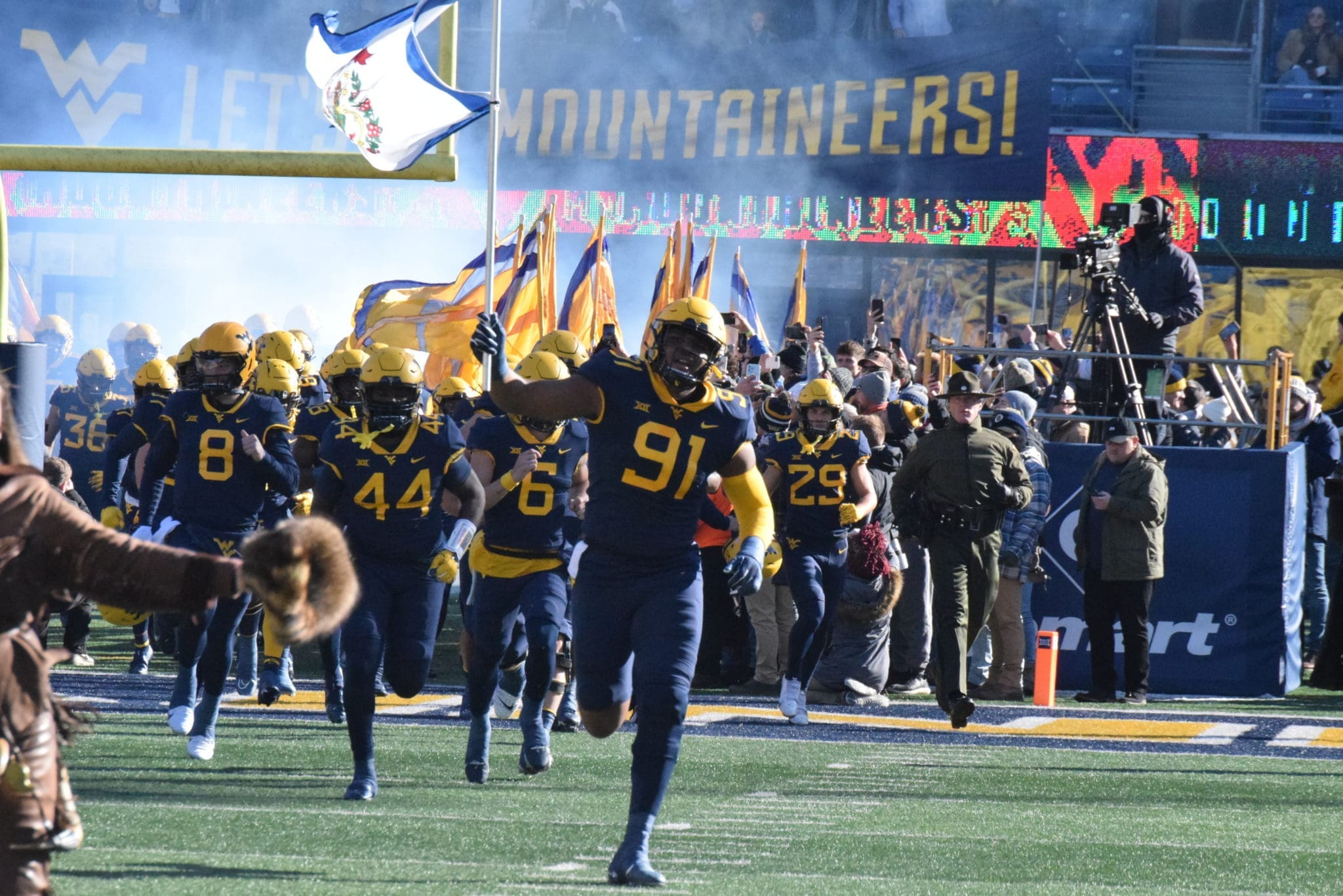 WVU is on the verge of clinching bowl eligibility. All the Mountaineers need to do is win and they will have a postseason game. BYU stands in the way and is actually in the same situation as West Virginia. Will Neal Brown and his team get the job done on Saturday night?
And there's reason to believe West Virginia will win this game. Coming off a road win over UCF, WVU is actually entering this matchup with the Cougars as heavy favorites. But oddsmakers have been wrong about the Mountaineers plenty this season and two of WVU's three losses are games most who follow the team feel they should have won.
What exactly does West Virginia need to do to end the night with a victory and ensure the 2023 season is at least a step in the right direction?
Run the Ball Effectively
Neal Brown talked about the WVU offense still needing to find a rhythm and be better in the passing game in order to reach its full potential. And while that's true, the Mountaineers are built to go as far as their run game will take them. And after a rough stretch of games since the Backyard Brawl, CJ Donaldson showed why so many people believe he can be an elite back against UCF.
Asti: WVU Offense Hasn't Come Close to Reaching Full Potential
Donaldson ran hard and ran angry, something he admitted was sparked by seeing his name listed as the RB2 on the depth chart before the game. With Donaldson back to form, West Virginia should be able to wear down a BYU defensive line that has struggled against the run throughout the season.
Add in Jahiem White earning more touches and Justin Johnson still producing and WVU could control the clock and enjoy another advantage in time of possession.
Generate a Pass Rush
The WVU defense is at its best when it has an effective pass rush. This would have been a necessity no matter what, but could actually be an even bigger deal based on reports that say Kedon Slovis will not be getting the start for the Cougars.
After getting over the disappointment of not being able to enact revenge on Slovis for his comments lading up to last year's Backyard Brawl, the defense, in particular the defensive line, will have to buckle down and realize facing a backup quarterback does not mean a day off.
Report: BYU QB Kedon Slovis Not Expected to Start Against West Virginia
Watching some film on Jake Retzlaff, the quarterback now slated to be under center for BYU, he seems to be mobile, have a quick release and an ability to have success throwing deep. BYU may very well just literally throw caution to the wind on the road and let Retzlaff air it out.
That will obviously put pressure on a banged up secondary, but it also will require the line gets pressure and makes him uncomfortable. The battle of the trenches may decide this game if BYU decides to get aggressive down the field, much in the same way Houston did.
Take Care of the Ball
Analysis aside, WVU's season, like is often the case for any football team, has come down to the turnover battle. In West Virginia's big wins, they have capitalized on turnovers. But in their losses, turnovers have been an insurmountable obstacle. The last two weeks show that more than anything.
Part of why WVU blew the game to Oklahoma State beyond Ollie Gordon's heroics is the Cowboys scored 17 points off turnovers alone. It's impossible to beat anyone when you hand them 17 points. Conversely, West Virginia then benefited from their takeaways by scoring in the win over UCF, something the Knights were not able to accomplish themselves.
It is imperative that Garrett Greene and company take care of the ball and don't squander this opportunity by giving points and the game to another conference opponent, and this time one that's coming to your place with their backup quarterback.
Secondary Must Be Ready
As stated above, there's reason to believe Retzlaff playing may lead to more deep attempts by the BYU offense. If that happens, the WVU secondary will, at the very least, have to be what they were in Orlando. They will have to win one-on-one battles, keep up with receivers and avoid interference calls as much as possible.
If they do all of this, it will likely create interceptions. The game may unfold for Beanie Bishop to get his hands on the ball and make plays.
But if the secondary loses their battles with receivers, gives up chunks of yards and allows big plays, West Virginia could suffer a major upset and be in line for a really long night in Morgantown.
WVU and BYU both own 5-3 records, although West Virginia is 3-2 in Big 12 play while Brigham Young is 2-3. In terms of common opponents, both school shave wins over Texas Tech, but BYU lost to TCU, a team the Mountaineers beat in Fort Worth.
The Mountaineers will host the Cougars this Saturday under the lights at Milan Puskar Stadium. Kickoff is set for 7 pm ET and the game will now be televised on FOX.