WVU F Josiah Harris Believes in Eilert's Plan During Interim Year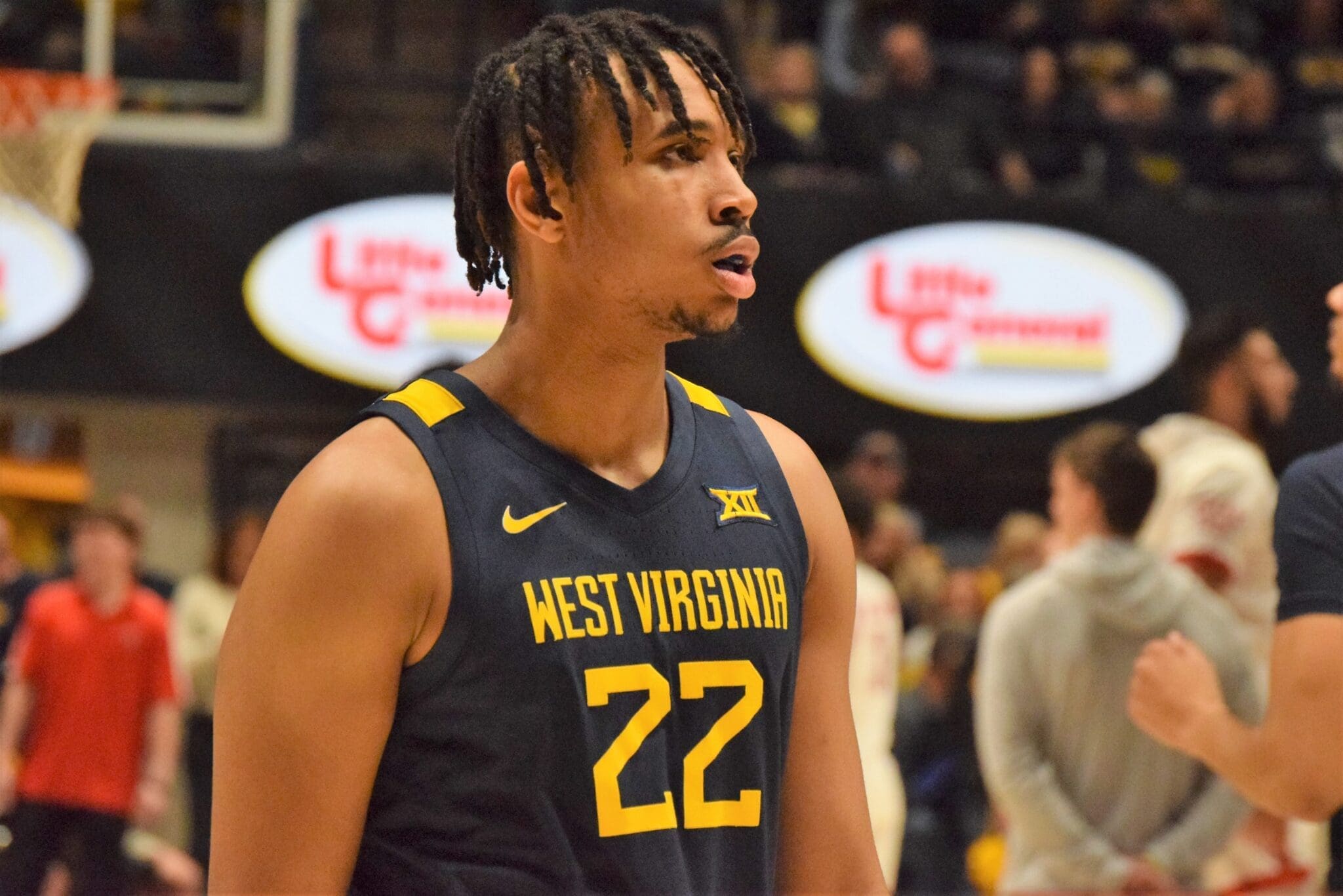 WVU sophomore Josiah Harris is one of four returnees for the Mountaineers during a chaotic offseason. Harris, a 6-foot-7 forward, wasn't thinking about the transfer portal once during the coaching transition from Bob Huggins to Josh Eilert.
"No, I was locked in [with] West Virginia," Harris said to the media on Tuesday. "I believe in Josh's plan. I feel like he's a great guy, great coach. He's going to be able to let us rock this year and win some games. I believe in him."
Eilert is entering his interim season as West Virginia's head coach and is quickly emphasizing the importance of culture. The long-time staff member under Huggins has an opportunity to keep his job after this season. Eilert is getting his returnees and additions to buy in to his plan.
"Just how he talked to us and broke it down to us and what he sees for the season, I feel like we're all buying into that. We believe in him as a coach. He's gained our trust and we're bought into him," Harris said.
Harris is coming off his freshman season where he saw limited minutes under Huggins. Harris appeared in 17 games for 6.5 minutes. The Canton, Ohio native averaged 1.8 points and 36% shooting from the field and 31% from three. Harris' best game last year was in Austin against Texas where he recorded eight points on 3-of-4 shooting. Harris was the second-leading scorer for the Mountaineers that day in just 11 minutes of play.
The summer from freshman to sophomore year is very important for the development of a player. With the wing position looking thin, Harris is looking to take an increased role this season.
"My strength is just being more efficient with my shots and just learning. I feel like last year I took a year just learning and growing as a player and this year I feel like I'll have more of an opportunity to show off what I can do," he said. "Just bringing energy to the team whether that would be rebounding, making open shots, defending. Just doing anything I can to make winning plays."
Off the court, Harris will be walking for graduation in December as he currently seeks a master's degree in sports management. Harris has three years of eligibility remaining.