Amid Coaching Turmoil, Neal Brown May Be West Virginia's Best Ever Hire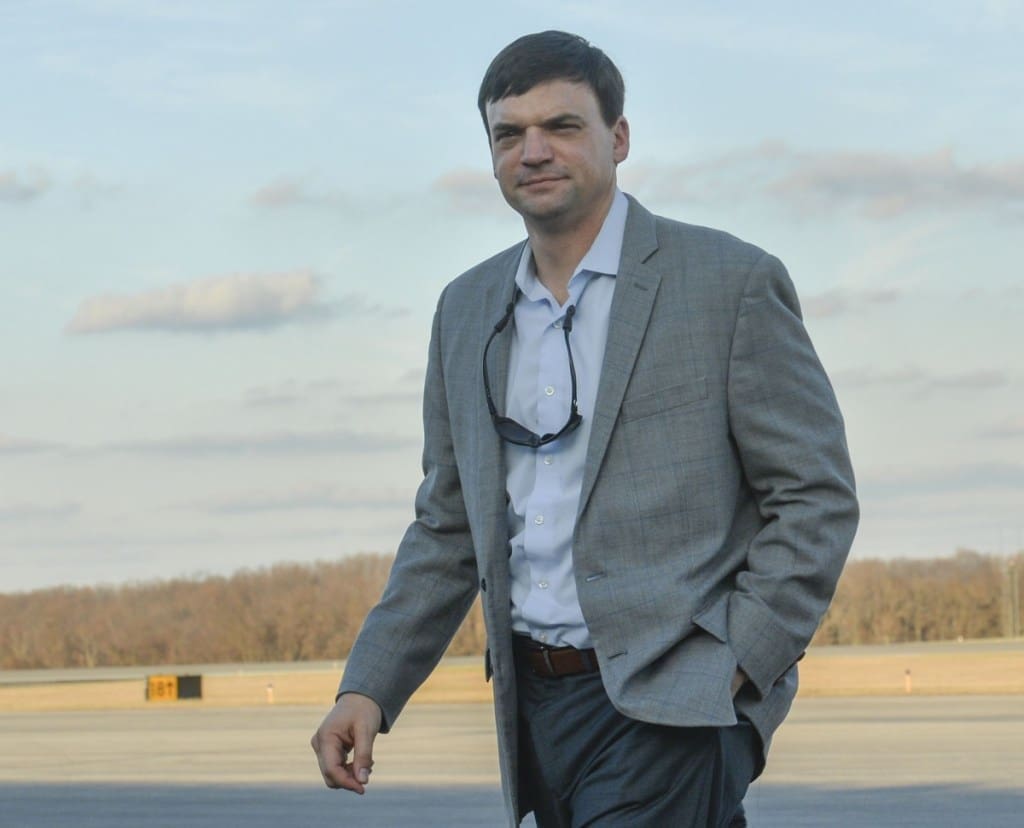 To say the last two weeks have been a whirlwind would be a drastic understatement.  Since December 28th, West Virginia has played in and lost a bowl game, navigated the rumor mill regarding its head coach, saw its head coach accept an offer to join G5 program Houston and expertly perform crisis management en route to finding and naming a new head coach in Neal Brown.
Given the often times sloppy and convoluted nature of national coaching searches, Athletic Director Shane Lyons and the rest of the West Virginia front office should be lauded.  Not only was the hiring of Neal Brown wrapped up within a notably compressed window of time, but the fact that the Mountaineers were able to land a coach like Brown at all is also impressive in and of itself.
Could it really be the best hire West Virginia's football program has ever made, given the circumstances? I say that it very well could be.
Let me be clear: this is not a prediction piece where I rile up the masses with promises of a Big 12 title and possible playoff contention in Brown's first year.  We're not even close to getting there yet.  I wouldn't dare put the cart that far ahead of the horse given that Brown has yet to even memorize all of his players' names.
However, it's important to hold Brown's hiring up against the likes of Dana Holgorsen's and, yes, even Don Nehlen's in terms of not only keeping the program on track but putting it in a position to take a leap forward.
Since Rich Rodriguez assumed the head role 19 years ago, the Mountaineers have not had to engage in a true, top-to-bottom coaching search.  I'm sure all of you vividly remember Rodriguez's flight to Michigan and the emotional hiring of Bill Stewart in the wake of it.  I'm sure you all just as vividly remember after multiple nine-win seasons, Stewart being branded a lame duck in favor of Holgorsen, the offensive rebel from cowboy country, to ride shotgun for a year before taking the reins.  In either instance, regardless of how messy or controversial, the Mountaineers were never more than arm's length from their next program leader.
Even going all the way back to 1980, when Don Nehlen was hired away from Michigan to replace Frank Cignetti, the situation was significantly different.  West Virginia, at the time, was not part of a big-time conference, was not a national power and was not tasked with edifying a fan base expecting double-digit wins every year.  While Nehlen would go on to the be the greatest coach in West Virginia's history, Neal Brown doesn't have the luxury of leaning on underdog status.  West Virginia and its fans want and expect to win, right now.
True, West Virginia could have gone out and pitched someone like Butch Jones, who has helmed a power 5 program and understands the demands of a rabid fanbase (see: Tennessee) and they could have even reached back out to Rodriguez as some of the talking heads had suggested but some stones, as they say, are better left unturned.
Fair or unfair, expectations surrounding this program are what they are.  With that in mind, Shane Lyons not only needed to move at an expeditious pace to replace the program's all-time second-winningest coach, but to also find someone with a resume that showed a proven ability to win and build programs while also representing a departure from the coarse and sometimes indifferent nature that made Holgorsen so divisive in many fans' eyes.
Brown, who won 31 games to go along with a 3-0 bowl record in the last three seasons, has taken a Troy program that was a perennial doormat to certified giant-killer status and very nearly knocked off current national champion Clemson back in 2016.  Winning pedigree aside, Brown is a product of the Air Raid coaching tree having played directly under system patriarch Hal Mumme while at Kentucky and implemented his own brand of the Raid while calling plays at Texas Tech from 2010-2012.  All of this is to say that Shane Lyons zeroed in on someone who not only knows how to win but is already well versed in Big 12 culture.
More importantly, Brown is inherently affable.  People gravitate towards him.  There is ample proof that he is as concerned with being a member of the community as he is winning football games.  He's a married father of three.  You might even say that he comes across as genteel.  If Shane Lyons and president Gee sought to hire someone who is as distinctly and tangibly different from Dana Holgorsen as anyone could possibly be, then they outdid themselves.
Then, of course, there is the question of image.  When Rodriguez bailed on West Virginia, at least he could point to Ann Arbor and the fact that Michigan is the winningest program in all of college football.  People understand that.  Holgorsen, on the other hand, chose to depart for a G5 program with a fraction of the athletic budget and no clear path a New Year's six bowls, let alone the playoff.  National perception is typically only surface level, so it's fair to assume everyone outside of Morgantown saw this as a huge red flag regarding West Virginia's program.  "Why take a step backward in terms of prestige?", more than a few people in the media seemed to say.  Perception matters and perceived instability is a cancer.
With the ink barely dry on LOI's from national signing day last month, it was beyond imperative that West Virginia finds the right person to immediately hit the ground running and ensure that whatever strides were made in recruiting the last few years didn't immediately go up in flames.  Based on the reactions from current players who have met with him and the fact that work continued all the way through the national title game, I'd say Neal Brown already has a handle on any issues related to perception.
Make no mistake, there is a long road ahead encompassing everything from filling out assistant coach vacancies, to fleshing out schemes and concepts to getting every last player and staff member bought into the Brown brand.  No level of success is guaranteed and Neal Brown has yet to coach a down at West Virginia.  Having just inherited a program that has largely fallen short in the past eight seasons, the idea of a year zero for Neal Brown might make some fans wring their hands, but it might also be necessary.
The key point is this: Shane Lyons' pursuit of the next head coach at West Virginia was a thankless task.  With no heir apparent within the program and no one outside kicking the door in, a from-scratch treasure hunt needed to be conducted in an unforgivingly small window of time and needed to please not only the players inside the team room but also the fans and the recruiting base watching from the periphery.  Opinions differ on whether or not Tony Gibson should have been elevated or a P5 veteran like Butch Jones would have been a quicker plug-in or if Lyons should have conceded to Holgorsen's demand for an extension.  None of it matters now, because Neal Brown was, by country road-miles, the best possible option for the open seat in Morgantown.
With Brown now on campus, it's left to him and his slowly materializing staff to get to work.  Nehlen built West Virginia into a national player.  Rodriguez made West Virginia into an offensive gale-force.  Stewart was fueled by hearts and minds while keeping West Virginia on the rails and Holgorsen provided aerial fireworks and sound bites in equal measure with little real payoff.  What Brown's legacy will be is anyone's guess.  The proverbial "next step", the one that Clemson seemed to take from 2013 on, where it went from sometime-conference contender to confirmed royalty, is the task given to the Kentucky native.  What Neal Brown and his staff did down in little Troy, AL, is nothing short of magic.  If the same magic can be replicated in Morgantown, history will show that not only that Shane Lyons demonstrated flawless decision-making at a critical juncture, but that bringing Neal Brown to West Virginia may well be the best hire this football program has ever made.