Five Things to Know Before WVU vs. Texas Tech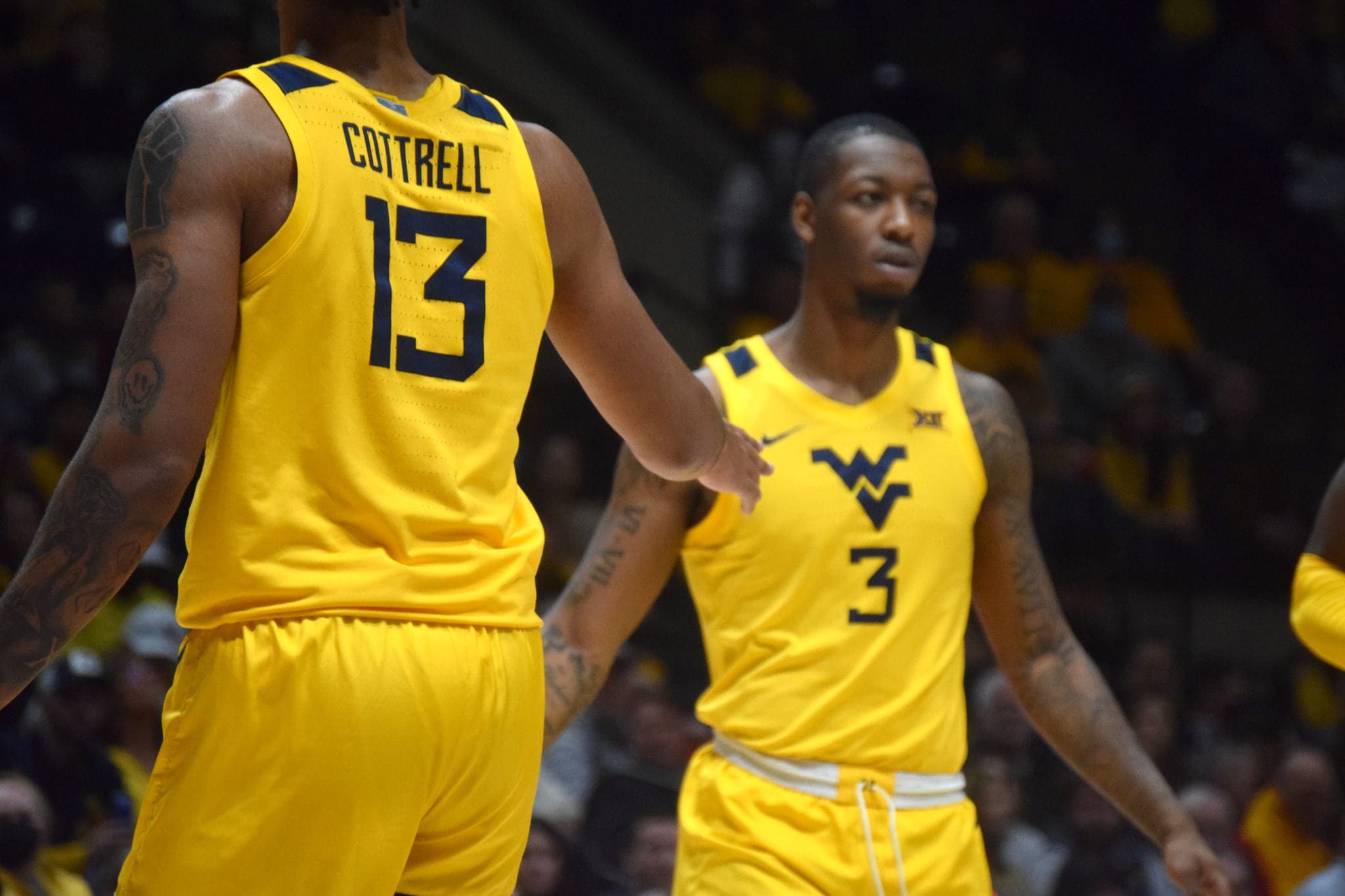 As West Virginia heads to Lubbock, Texas, to take on No. 18 Texas Tech, they will look to end a two-game losing streak. Here are five things to know before the game.
Different Looking Tech Team, But Same Style
After former head coach Chris Beard left TTU to take the Texas job, his top assistant Mark Adams stayed in Lubbock. The Red Raiders lost Mac McClung (NBA), Kyler Edwards (Houston), Micah Peavy (TCU), Jamarius Burton (Pitt) and Tyreek Smith (Oklahoma State).
Adams came right in, hired his coaching staff and went right into the transfer portal, and it paid off. Bryson Williams (UTEP, Davion Warren (Hampton) and Kevin Obanor (Oral Roberts) have come in and made an immediate impact, helping lead this Texas Tech team with returners Terrence Shannon and Kevin McCullar. The one thing that's stayed consistent from Beard's time to this season with Adams? Defense.
The Red Raiders have allowed 58.7 points per game, which is 10th in the country. Adams was a huge part of why TTU's defense was phenomenal when Beard was the head coach, but now it's still prevalent.
Sherman Still Not 100 Percent
Over the last two weeks, WVU guard Taz Sherman has not been himself.
Sherman missed the New Year's Day game due to COVID-19 health and safety protocols. Sherman returned the next week against Kansas State and has played ever since. WVU head coach Bob Huggins has said over the last week that Sherman is suffering from the aftereffects and isn't himself, stating that he has also lost weight and is trying to gain it back. If you remember from last season, Emmitt Matthews Jr. had suffered from the COVID-19 virus and lost 17 pounds in the process. It may take a little while until Sherman is back to 100 percent.
"We've just got to get Taz well," Huggins said on Friday. "He's got to get some of his strength back, gain some of his weight back."
Mountaineers Haven't Lost Three-Straight in Two Seasons
West Virginia is looking to avoid another loss in the last week, after losing back-to-back games to Kansas and Baylor. If WVU loses again on Saturday, it would be the first time since the 2019-20 season that the Mountaineers have lost three-straight games.
After TTU, West Virginia hosts Oklahoma at home. But then, it doesn't get easier, again. West Virginia goes on a road trip to Arkansas and Baylor. It has to be one game at a time for WVU.
Betting Lines
The spread for the West Virginia and Texas Tech game is -7.5 TTU. The WVU money line is +280.
The over-under is 130.
West Virginia is a different team on the road. If you expect WVU to play like they did against Kansas in the second half, take the Texas Tech spread. WVU's offense struggles at home, now they have to go up against one of the best defensive teams in the country on the road, it's going to be interesting to see how they do on the offensive side.
How to Watch and Listen
You can watch West Virginia take on Texas Tech on Saturday, at 12 p.m., on ESPN2. The Big 12 Conference matchup between the Mountaineers and the Red Raiders will take place inside the United Supermarkets Arena.
Mountaineer Sports Network will broadcast the game on the radio, with Jay Jacobs once again calling WVU games for the entirety of this season. Tony Caridi will not make the trip to Lubbock due to COVID-19 health and safety protocols, so Dan Zangrilli will step in for Caridi.
Welcome to the new home of WVU football and basketball breaking news, analysis and recruiting. Like us on
Facebook
, follow us on
Twitter
and check us out on
YouTube
. And don't forget to
subscribe
for all of our articles delivered directly to your inbox.