West Virginia Baseball Overcomes Early Deficit, Defeats Minnesota 15-7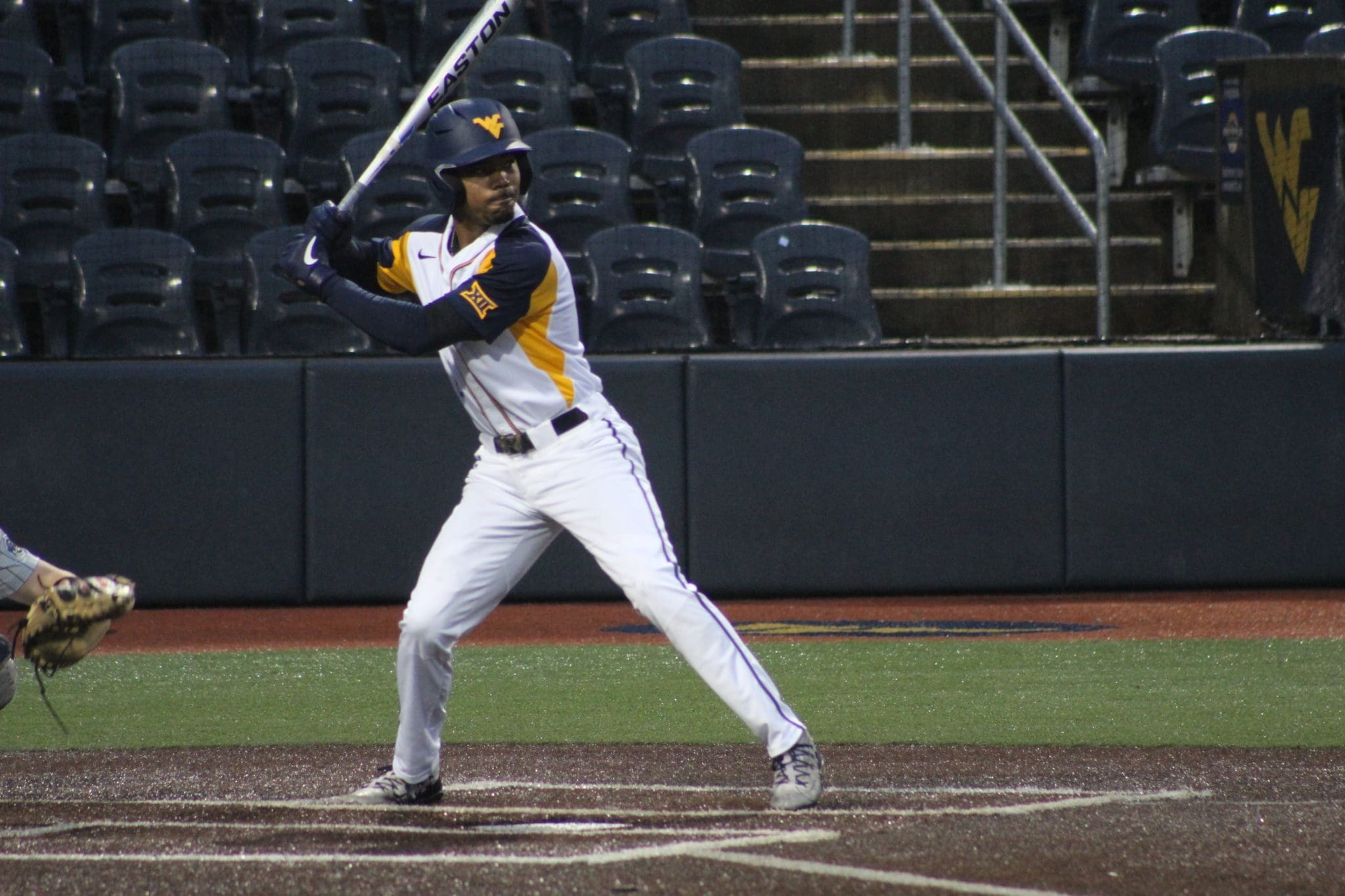 The West Virginia Mountaineers won their second straight home game on Friday, blowing out the Minnesota Golden Gophers 15-7.
The Golden Gophers took an early 4-0 lead, but West Virginia stormed back in the middle innings. 
Minnesota tallied a run via sacrifice fly in both the first and second innings. A two-RBI double stretched the Mountaineers' deficit to 4-0.
Golden Gophers' starter Tucker Novotny walked the bases loaded in the bottom of the second. West Virginia plated two runs on a pair of productive groundouts. 
Three singles in the top of the fourth—two with two outs—made it 5-2 Minnesota, but the Mountaineers got it all back with a two out rally of their own in the bottom of the frame.
Shortstop Tevin Tucker reached on a bunt single, and center fielder Braden Barry doubled him home. Second baseman JJ Wetherholt hit a little league home run aided by fielding and throwing errors from Minnesota left fielder Drew Berland to knot the game 5-5.
Confused? Take a look for yourself! pic.twitter.com/adKZj0epBO

— WVU Baseball (@WVUBaseball) March 10, 2023
Freshman Robby Porco spelled starter Ben Hampton to start the fifth: Porco turned in four innings himself, giving up one run.
The Mountaineers took their first lead of the afternoon in the bottom of the fifth. First baseman Grant Hussey drew a walk, then took second on a groundout that put Minnesota one out from escaping unscathed. From there the inning played out almost exactly like the previous one. Tucker hit a single to score Hussey, Barry doubled Tucker home, and Wetherholt hit a home run—this one of the fences-clearing variety—to make it 9-5.
Not even the rain can stop @jj_wetherholt right now! pic.twitter.com/gmofwgMfeX

— WVU Baseball (@WVUBaseball) March 10, 2023
From there, West Virginia was off to the races. 
Logan Sauve reached on a fielder's choice bunt with two runners on in the sixth: Minnesota reliever Caden Capomaccio botched the throw, allowing a run to score. 
Two-way player Kevin Dowdell added an RBI single on a pinch-hit attempt, and Tucker bunted home another run. Wetherholt tacked on two more with a triple that made it 14-5.
Tucker tripled in the eighth to cap off an excellent day at the plate for the Mountaineers' nine-hitter.
True freshman Nick Barone added the first RBI of his collegiate career, bringing Tucker home on a pinch-hit fielder's choice.
Minnesota, meanwhile, scored one apiece in the last two innings for the 15-7 final.
The win moves West Virginia to 8-4 this season. Their series with Minnesota continues at 2pm Saturday, with fifth year right-hander Blaine Traxel set to take the mound.