West Virginia OL Zach Frazier Named to Rimington Award Watch List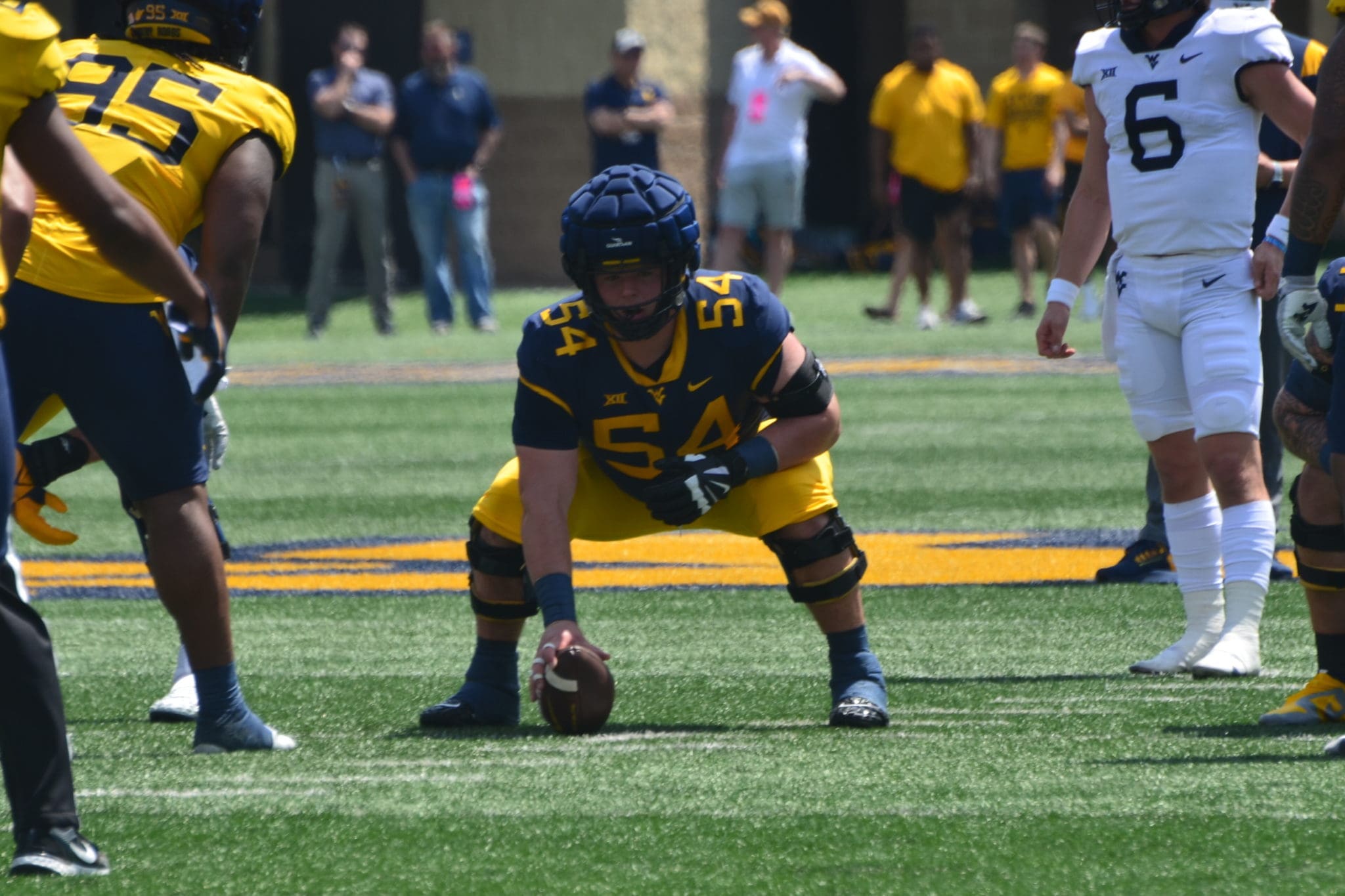 The preseason accolades for West Virginia offensive lineman Zach Frazier keep stacking up as he was named to the Rimington Award watch list. Frazier was previously named an Athlon Sports pre-season All-American and a Walter Camp pre-season All-American.
𝙍𝙞𝙢𝙞𝙣𝙜𝙩𝙤𝙣 𝘼𝙬𝙖𝙧𝙙 𝙒𝙖𝙩𝙘𝙝 𝙇𝙞𝙨𝙩

☑️ @zfrazier54 pic.twitter.com/Ez51ePKl0B

— West Virginia Football (@WVUfootball) July 22, 2022
The Rimington Award watch list has only forty centers on it, making Frazier part of a special club. He is one of six centers from the Big 12 to make the list alongside Baylor's Jacob Gall, Iowa State's Trevor Downing, Kansas's Mike Novitsky, Oklahoma State's Preston Wilson and TCU's Steve Avila.
Impressively, Frazier is the least experienced member of the Big 12 to make the watch list. Frazier, a junior, stands out in a crowd of seniors, redshirt seniors and graduate students.
As for the list as a whole, Frazier is one of two true juniors joined by Texas A&M's Bryce Foster. There are several redshirt juniors on the list as well, but only those two true juniors.
Being that watch list's are heavily based on last year's performance, there are no freshmen or redshirt freshmen on the list.
Frazier looks to center an offensive line that returns all five starters, but also struggled last year. They allowed the most sacks in the Big 12 (2.92 per game) and had the conference's worst rushing attack (123.4 yards per game). It is expected that the line should improve given their familiarity with one another in the system.
Note: The website lists Foster and Frazier as sophomores, but it appears to have not been updated to reflect their class in the fall.