No. 21 WVU Women's Soccer Wins on Late Goal vs No. 25 Samford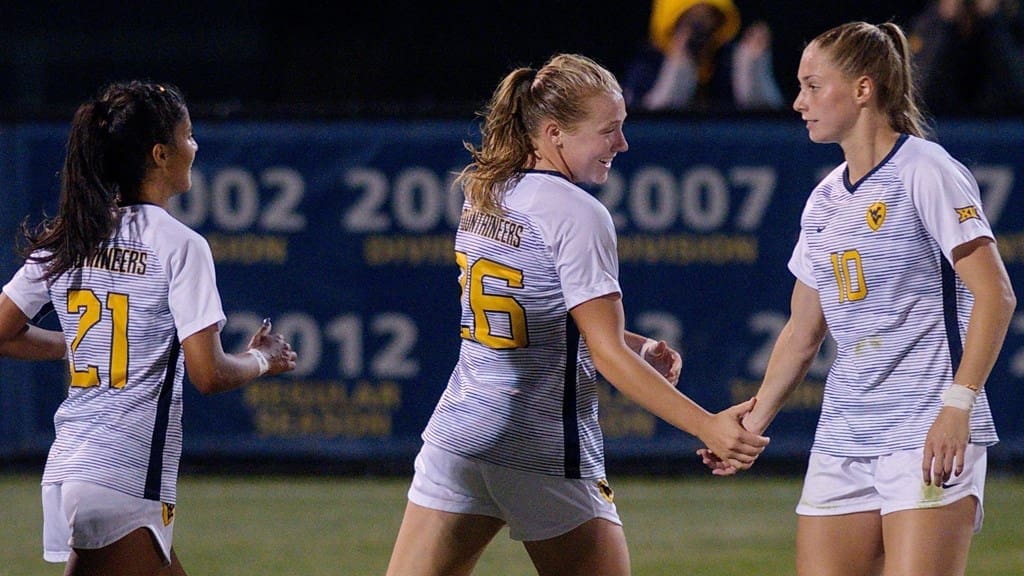 The No. 21 WVU women's soccer team (3-1-2) defeated No. 25 Samford (3-1-2) by the score of 1-0 after a late goal by Lauren Segulla. The goal was her first of the season.
The goal came in the 88th minute, ending a 0-0 tie with only a few minutes left in the game. Segulla was assisted on the goal by Jordan Brewster, her first on the season. It was a veteran move by two veterans who are early into their sixth (Segulla) and fifth (Brewster) seasons in West Virginia.
West Virginia outshot Samford in the game 13-11, but keeper Kayza Massey only had to make four saves in the game. Of West Virginia's 13 shots only four were on goal, including the game's only goal.
West Virginia will next host Clemson on Thursday at 7:00 p.m. for their fan appreciation night. They don't start Big 12 conference play until September 22nd when they travel to Lubbock, Texas to take on Texas Tech.