3 Takeaways from West Virginia's Win Over Penn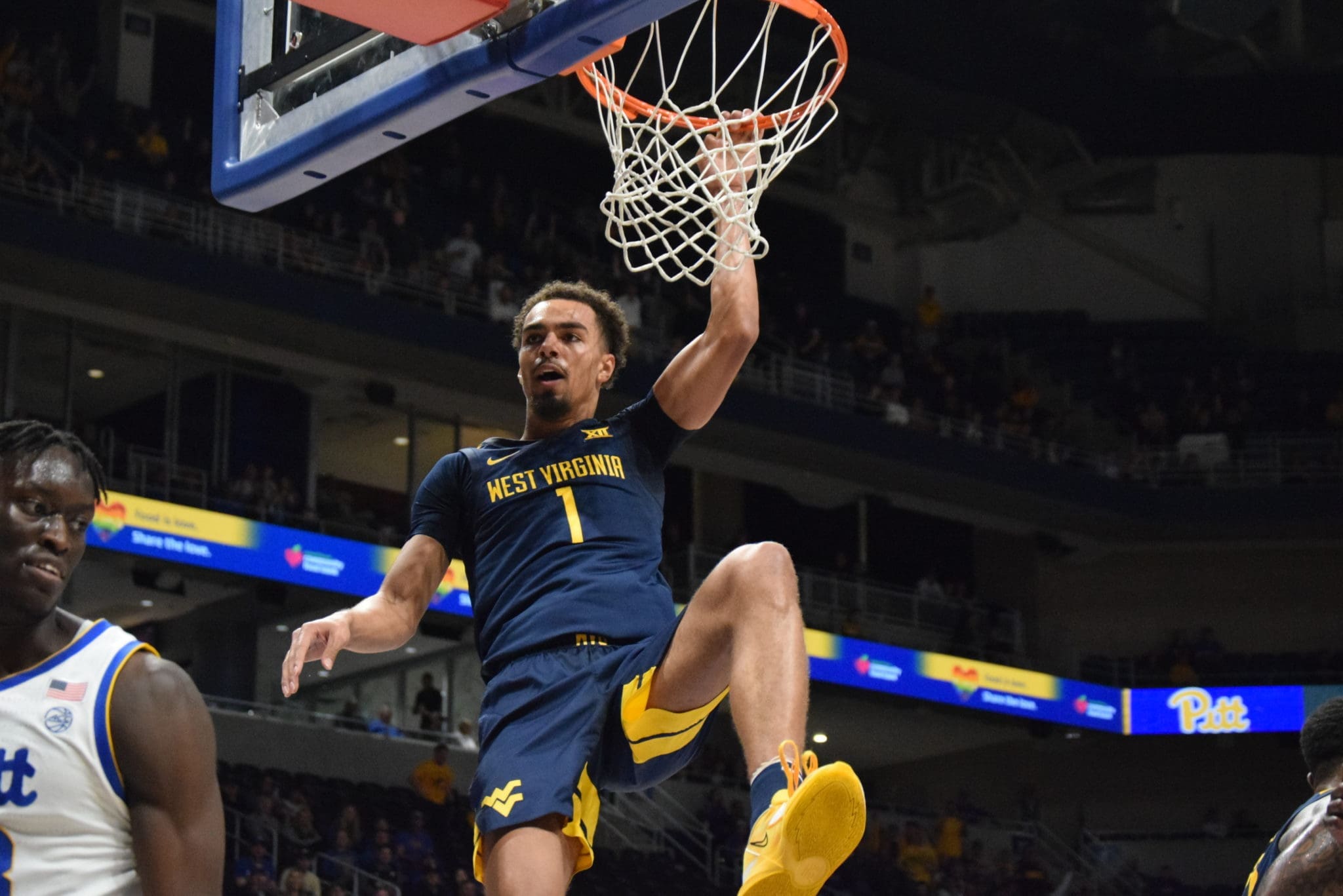 West Virginia defeated Penn 92-58 on Friday night as they prepare to head to Portland for the Phil Knight Invitational next week. Let's take a look at three things to takeaway from the game.
Offense Didn't Lose a Beat
West Virginia's offense looked great once again, scoring 92 points. 14 different Mountaineers scored on Friday night. Erik Stevenson scored an efficient 21 points in 16 minutes, shooting 8-of-9 from the field. Tre Mitchell, Kedrian Johnson and Joe Toussaint all scored 11 points each in limited play.
As a team, WVU shot 56 percent from the field against the Quakers. Through four games, West Virginia is shooting 50.9 percent from the field, which is 37th in the country as of Saturday morning. Can West Virginia keep up the great shooting against Power-5 level opponents? We'll find out next week.
Rebounding Could be a Problem
Penn out-rebounded West Virginia 38-29. The Quakers pulled down 19 offensive rebounds and scored 13 second-chance points in the process. It seemed like WVU fixed all of their rebounding problem in the first three games but there still could be some growing pains as this team continues to build their great chemistry.
WVU G Erik Stevenson mentioned that the team didn't have more offensive rebounds because they were making shots. That's fair, but with the team playing 14 different players on Friday, there's no excuse to not out-rebound an Ivy League school.
Transition Play Needs to Improve
West Virginia scored 13 fast break points against Penn on Friday. There have been many times that the Mountaineers have a 2-on-1 or 3-on-2 fast break and they don't finish the advantage. It could be a missed pass or a missed shot that results in WVU not taking advantage of the fast break.
"How many times do we throw it out-of-bounds in transition," WVU HC Bob Huggins said postgame.
West Virginia will now focus on the Phil Knight Invitational starting next Thursday against Purdue in Portland. The winner of that game will take on Gonzaga or Portland State. The rest of the field includes Duke, Oregon State, Xavier and Florida. WVU and Purdue will tipoff at 10 p.m. est. at the Veterans Memorial Coliseum.