Crawford Primed for another Stellar Performance against Oklahoma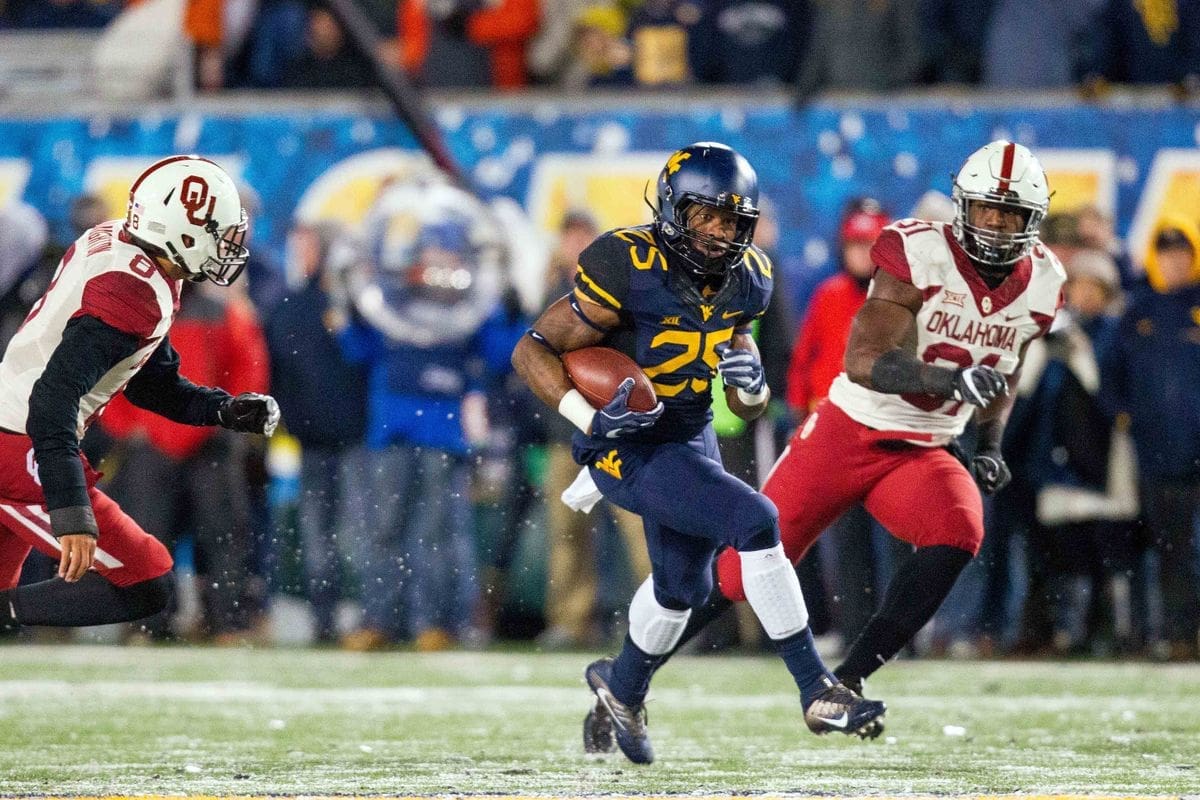 One year ago, West Virginia running back Justin Crawford had himself a career night in a losing effort against Oklahoma by rushing for 331 yards on 24 carries. This year could be a similar story if the Mountaineers hope to have a chance in Norman this weekend.
With starting quarterback Will Grier ruled out for the season, you would assume that offensive coordinator Jake Spavital will finally turn a leaf and lean on the run game to relieve some pressure from young quarterback Chris Chugunov.
The Sooner secondary is one of the worst in the Big 12, allowing an average of 381.8 yards through the air per game. Even with an inexperienced quarterback, I would not be surprised to see Spavital let Chugunov rip it and open up the playbook. But in order for him to have confidence in doing so, it all begins and ends with the success of the running game.
West Virginia has had some big rushing performances vs Oklahoma over the years including Tavon Austin's unbelievable game where he rushed for 344 yards.
Does Crawford repeat last year's performance? No, but tally 150 yards? Sure, why not?
This is a bold statement to make, but if Crawford hits the 200-yard mark, West Virginia wins the game.
Yes, I said win. That is not a typo.
The theme of this game should be to keep the ball out of the hands of Baker Mayfield. The less the defense has to be on the field, the better. Move the ball, eat clock, score, repeat. If the defense can force a couple of turnovers in this game, then we have something interesting on our hands.
Crawford is currently 37 yards away from breaking the 1,000-yard mark, but I can assure you he is going to try and eclipse his yardage from a year ago (1,184 yards). The magic number? 221. He has something to prove. He has two games left to prove to NFL scouts that he is worthy of a draft pick.
You better believe he is going to run angry down the stretch. So my advice to Jake Spavital for what its worth, FEED Crawford!