Former WVU Assistant Calvin Magee Passes Away on Friday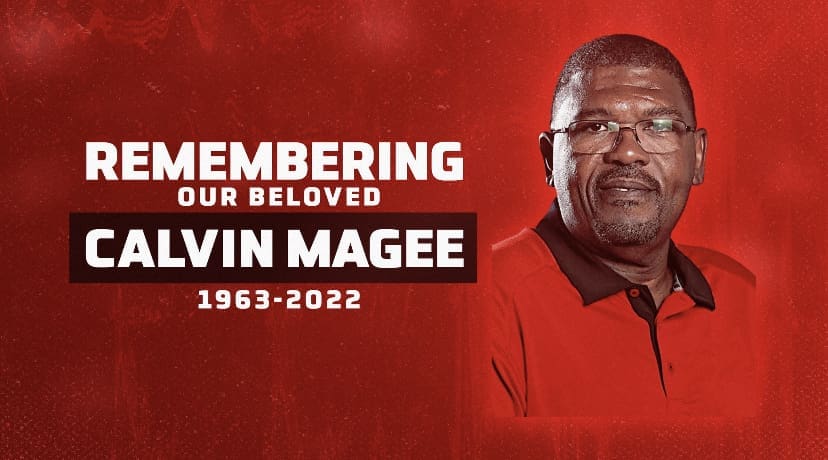 On Friday, current Jacksonville State offensive coordinator and former WVU coach Calvin Magee passed away at the age of 59. Magee suffered a heart attack last weekend.
"Our hearts are broken with the loss of our beloved friend Calvin Magee," JSU HC Rich Rodriguez said. "Calvin was a great husband, great father and grandfather, great coach, great friend and great man. He impacted my life and the lives of so many others in such a positive way. Our thoughts and prayers are with his beautiful family – wife Rose, daughters Jade and Jasmine, son Bryson, his grandchildren, and all his friends and relatives. Our world is less, but heaven got better. I miss him dearly already. I love you my brother."
JSU mourns the loss of beloved @JSUGamecockFB Offensive Coordinator Calvin Magee.

Story – https://t.co/9QgTT6ZCCZ pic.twitter.com/dr7SLYJhn2

— Jacksonville State Athletics (@JSUGamecocks) May 20, 2022
Magee spent time coaching as an assistant at West Virginia from 2001-07. Magee was brought on as a running backs coach in 2001 and spent time at WVU during Rodriguez's tenure. The New Orleans native also served as an offensive coordinator and associate head coach while coaching for the Mountaineers.
Magee helped create an offensive product that will never be forgotten when talking about the history of WVU football. Magee then followed Rodriguez to Michigan, Arizona and eventually Jacksonville State.
Magee was also an assistant at South Florida, Pitt, New Mexico, Ole Miss and Duke during his 30-plus years of coaching.