It's Time To Give Some Respect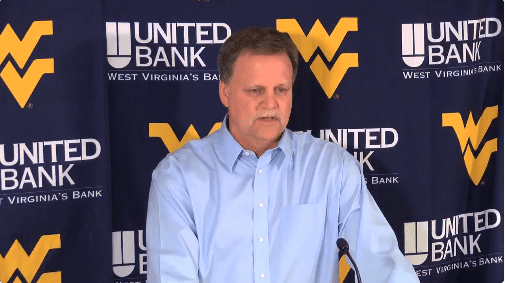 Following Monday night's 84-41 victory over Morgan State, Head Coach Mike Carey was clearly disappointed with the overall support for his basketball squad. Carey didn't discuss the game initially but instead pointed to the attendance numbers for this year's home games. He noted that WVU is last currently in Big 12 Conference games this year, down a spot from last year's second to last worst attendance in the conference.
The Women's Basketball team has been on a roll this season, winning all of their games thus far and boasting a spot currently as #9 in the nation. Coach Carey pointed out that of the Big 12's eight Top 50 wins, WVU has won four of them. With the team off to such a great start this year it's really hard to imagine the team having the lowest attendance in the conference. In Non-Conference play, the Mountaineers have picked up key victories over Butler (75-68), Virginia Tech (79-61), Texas A&M (70-56), and Pitt (73-52). With a talented roster, this season expects much of the same performance in upcoming conference play.
"We moved up to #9 in the country and we can't get a thousand people in the stands."

– Coach Carey
You can watch Coach Carey's full press conference below