Keys to Victory: Defense Has to Match Offense for WVU to Win at UCF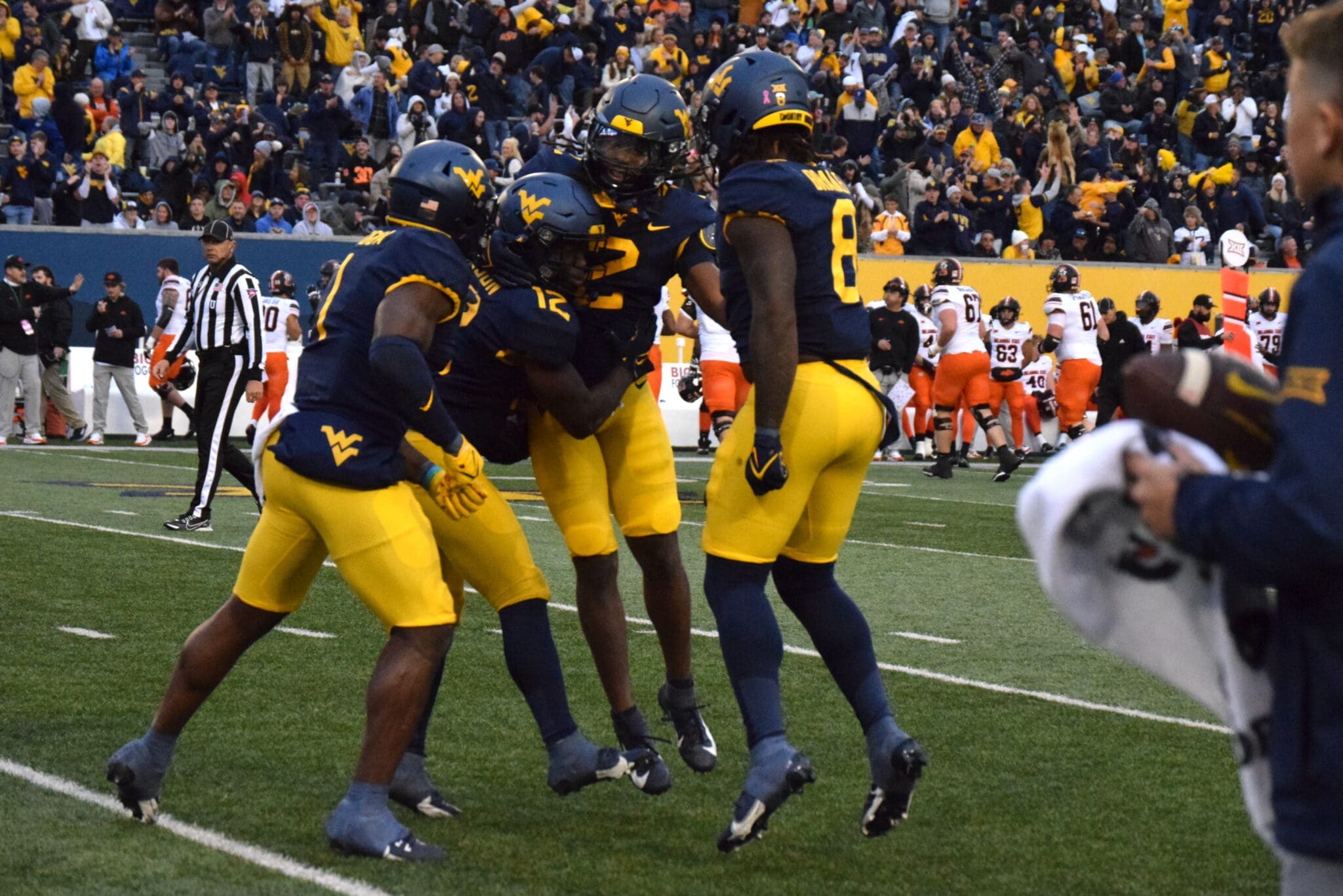 After back-to-back losses, WVU is desperate for a win. But it can be argued West Virginia's upcoming opponent is equally as hungry for a victory.
The Mountaineers will take on UCF in Orlando, Florida on Saturday afternoon in a game that some are calling a "must-win" for Neal Brown's team. This matchup serves as a collision course of two teams with similar strengths and weaknesses.
WVU went from winning ugly games thanks to their defense to the defense letting down the offense. UCF has consistently been able to put points on the board, but hasn't been able to stop anyone since advancing from an out of conference schedule void of any Power Five opponents to the conference schedule. Can West Virginia get back on track and avoid handing over another first conference win to another Big 12 new comer?
What does WVU need to do in order to win on Saturday?
Defense Has to Show Up
It's really that simple. And honestly, not much else matters if the defense doesn't get their act together. Since the return of Garrett Greene under center, the Mountaineers have scored 24, 39 and 34 points in their last three games respectively. However, the team was 1-2 in those games and lost both of the best offensive performances. It's not to say the offense has been perfect. It hasn't, but the defensive issues have been why West Virginia is now 4-3 instead of 5-2 or even 6-1 on the season.
Asti: Was the WVU Defense Simply Fooling People Early in the Season?
The defense has to miss fewer tackles. The defense has to close gaps and get to the ball carrier quicker. The defense has to be much better against the run and certainly can't allow one man to run through wide open lanes, much like Oklahoma State's Ollie Gordon did in the fourth quarter last week. The defense has to be more fundamentally sound, just like it was during WVU's four-game win streak.
I could go on and on, but it's everyone from the defensive line, to the linebackers, to the secondary, that has to find their best effort against the UCF offense.
WVU Has to Stop Giving Up Points Off Turnovers
It's next to impossible to beat any team when you spot them 17 points, but that's exactly what West Virginia handed Oklahoma State. And now WVU is going on the road, making it even more essential to avoid turning the ball over.
UCF will score. UCF is at home. UCF is a significant favorite in the game. The Mountaineers can't afford to make life easier on a Knights team that will already be enjoying the benefits of playing in front of a rowdy crowd at the "Bounce House" at FBC Mortgage Stadium. The others aspect of the turnover battle is West Virginia failing to capitalize themselves.
Despite struggling as a unit overall, the WVU defense has still been creating takeaways. But they haven't really mattered. It's unlikely this WVU team is ever going to play a completely clean game and Greene is a type of quarterback who will take risks. So with that said, it's then critical to take advantage of the turnovers that come your way.
On Monday, Brown mentioned he can live with certain kinds of turnovers, but not the ones that have been killing the Mountaineers recently. He said he can handle interceptions, but fumbles, most notably tight end Kole Taylor having the ball batted out of his hands while running with the ball, or the bizarre punt return blunder, are unacceptable.
Ride the Hot Running Back
If CJ Donaldson is going to continue to struggle, and he's now been below 4.0 yard per carry in three straight games, the West Virginia offense is slimy going to have to just ride the hot hand. Needing to establish the run game in order to be explosive through the air, the Mountaineers may have to look away from Donaldson.
Asti: WVU Can't Afford to Wait Around for CJ Donaldson to Get Going
And WVU may have already found that back in Justin Johnson Jr. Johnson, who missed the Houston trip with an illness, ran for 72 yards, with only one more touch than Donaldson. Johnson's average was 5.1. Brown even said that Johnson has earned more touches based on that performance.
Offensive coordinator Chad Scott has said that Donaldson is starting to run harder and could snap out of his slump at any time. And while that may be true, West Virginia can't afford to wait around for their star running back to get going.
Removing any concern about trying to ignite Donaldson may also help avoid another sluggish start to a game for the offense as a whole.
With tons of pressure now back on Brown and the 2023 Mountaineers, WVU will meet UCF at FBC Mortgage Stadium in Orlando, Florida on Saturday afternoon. Kickoff is set for noon ET and the game will be televised on FS1.