Storylines to Keep an Eye On for WVU-UCF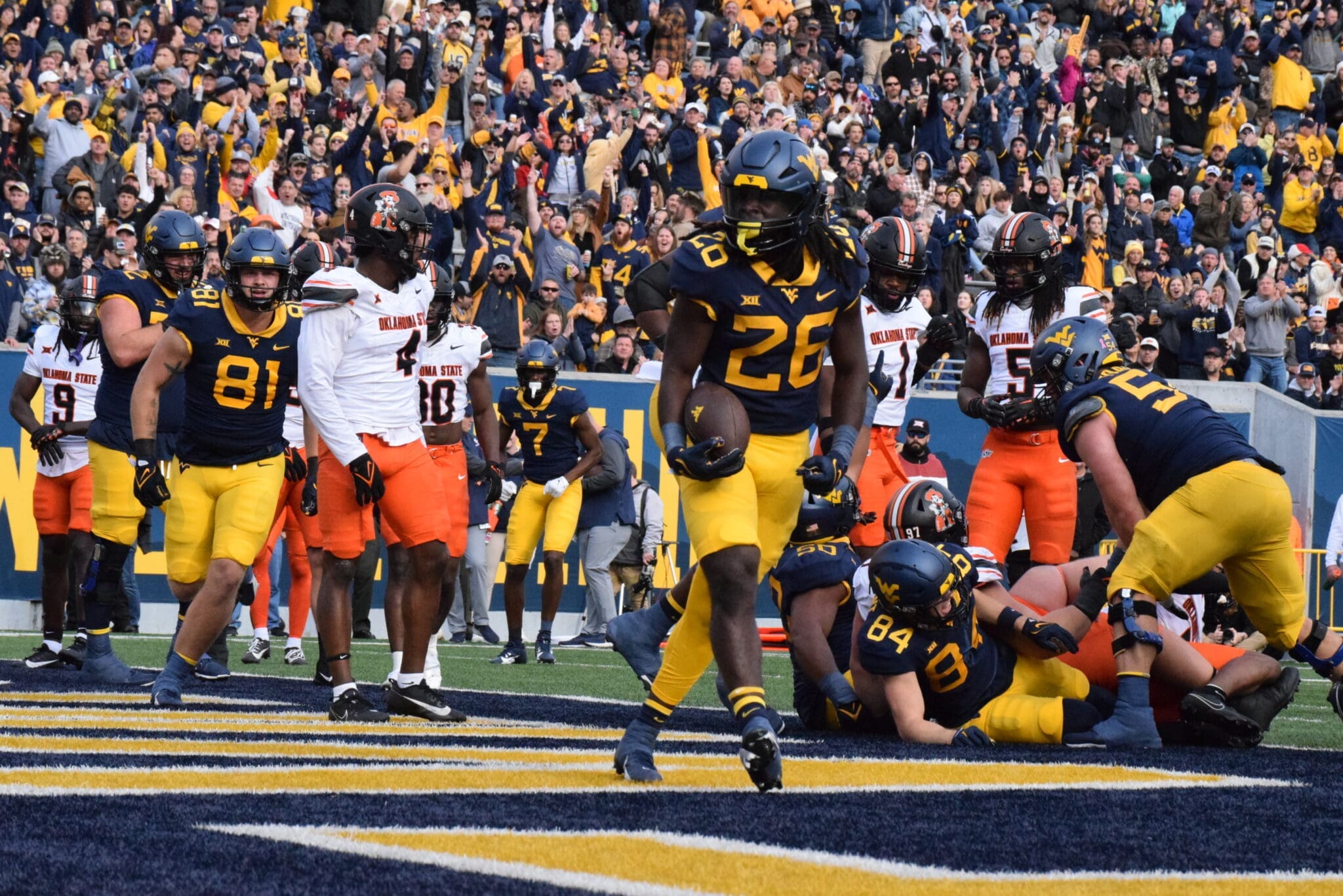 There's not much reason for bad blood between WVU and UCF. The programs haven't even played against each other since 2004. But that doesn't mean this matchup isn't a big deal to both teams.
After back-to-back losses, the Mountaineers are desperate for a win. But it can be argued West Virginia's upcoming opponent is equally as hungry for a victory.
WVU will take on UCF in Orlando, Florida on Saturday afternoon in a game that some are calling a "must-win" for Neal Brown's team.
Here are some of the key storylines to keep an eye on while you watch the game.
How Does WVU Handle CJ Donaldson?
CJ Donaldson started the season as West Virginia's clear top running back. He was said to be fully healthy and in better shape than last year. However, he has been mostly a disappointment this season.
After averages of 3.2 and then 2.8 yards per carry, Donaldson posted an other sub 4.0 effort against Oklahoma State. He ran for 39 yards on 13 carries, which is an average of only 3 per rush. Donaldson's big game in the Backyard Brawl win over Pitt seems like a distant memory right now. He ran for an average of 5.7 yards per that night, totaling 102 overall.
Asti: WVU Can't Afford to Wait Around for CJ Donaldson to Get Going
And while Donaldson keeps struggling, Justin Johnson Jr. could emerge as WVU's best option. Johnson, who missed the Houston trip with an illness, ran for 72 yards, with only one more touch than Donaldson. Johnson's average was 5.1. Both Brown and offensive coordinator Chad Scott have said Johnson has earned more touches. Freshman Jahiem White is another back the coaches believe in.
Could we see the Mountaineers give even more of Donaldson's carries to other, especially if he starts out failing to gain yards early in the game. Removing any concern about trying to ignite Donaldson may also help avoid another sluggish start to a game for the offense as a whole.
WVU Offense Likely Without Hudson Clement
With pressure to get things turned back around, the WVU football team could be without one of its impact players on Saturday at UCF.
When asked for a health status check during his weekly press conference, West Virginia head coach Neal Brown let the media know that wide receiver Hudson Clement will likely miss the game this week. Brown characterizes the Martinsburg native as "doubtful" after he was seen wearing a walking boot on the sidelines in the second half of the loss to Oklahoma State.
WVU Football to Likely be Without Key Offensive Contributor at UCF
Clement did not record a catch in the first half against the Cowboys, but did recover a fumble early in the game. He caught two balls for 59 yards and a late go-ahead touchdown in Houston the week before. Clement has 12 receptions for 298 yards and four touchdowns overall on the season and earned a scholarship after a breakout performance in a win over Duquesne.
What's Happening with Defense?
The same defense that carried WVU to four straight wins to open the season is now a major reason why the Mountaineers have lost back-to-back games. How does that make sense?
This same defense that was a big reason why Neal Brown was arguing his team deserved to be nationally ranked has placed him right back on the hot seat. How does that make sense?
There's only one logical answer. The WVU defense was fooling people. Just when it seemed as if the problems from 2022 had been corrected, they creep back up all over again.
Asti: Was the WVU Defense Simply Fooling People Early in the Season?
And last Saturday, for the second straight game, the defense was providing flashbacks to 2022. For as good as the defense was early in the season when West Virginia picked up gritty win after gritty win, it's been that bad in two disappointing losses.
Lance Dixon Staying with Mountaineers?
WVU SPEAR Lance Dixon faced a suspension during the Oklahoma State game over the weekend, Brown announced on Monday. Brown also says that Dixon's status is to be determined.
Dixon did not dress against the Cowboys after a situation arose the previous week within the football program. What's his future as a Mountaineer?
With tons of pressure now back on Brown and the 2023 Mountaineers, WVU will meet UCF at FBC Mortgage Stadium in Orlando, Florida on Saturday afternoon. Kickoff is set for noon ET and the game will be televised on FS1.