Seahawks QB Geno Smith on Talks About New Contract: "Looking Very Good"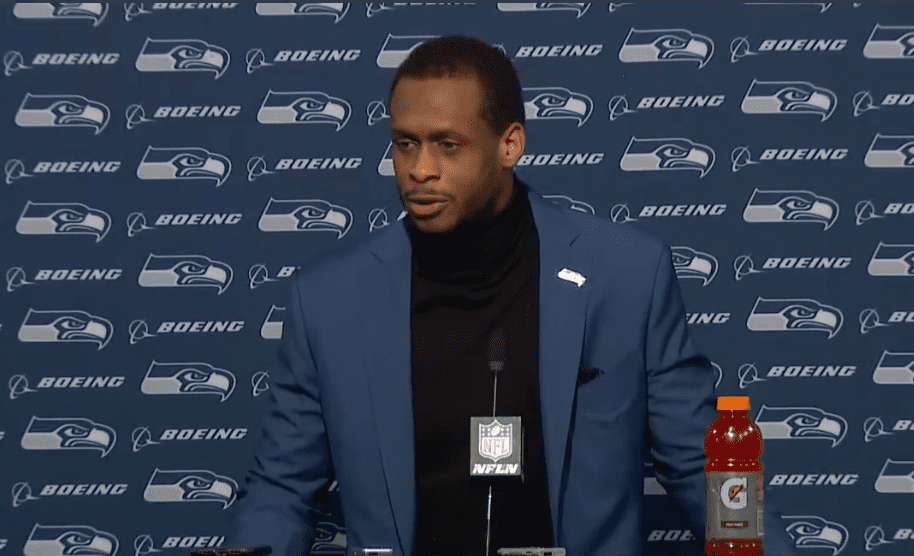 Former West Virginia quarterback Geno Smith is in the midst of resigning with the Seattle Seahawks.
In an interview with SiriusXM NFL Radio on Friday, Smith said that contract talks with the team are in progress and the possibility of the two sides reaching a deal is "looking very good", according to a report by ESPN's Brady Henderson.
Pro Bowl QB Geno Smith told SiriusXM NFL Radio that contract talks with the Seahawks are underway and the prospects of the two sides reaching a deal are "looking very good", via @BradyHenderson:https://t.co/ZBtldNOcv7

— Adam Schefter (@AdamSchefter) February 4, 2023
Smith, 32, is set to become an unrestricted free agent in March. He signed a 1-year, 3.5 million dollar contract with the Seahawks last April, and earned an additional 3.5 million in incentives for his performance this season.
The nine-year NFL veteran, who has spent the majority of his career as a backup, threw for 4,282 yards and 30 touchdowns with only 11 interceptions, while also rushing for 366 yards and a score.
Smith completed a league-leading 69.8% of his passes and posted a 100.9 rating overall, good for the sixth-highest in the NFL. He also broke multiple single-season records that were set by former Seattle quarterback Russell Wilson, who Smith took over for after being traded to Denver prior to the 2022-23 season.
Smith's efforts earned him his first career Pro Bowl selection and the Pro Football Writers of America (PFWA) Comeback Payer of the Year and Most Improved Player of the Year awards, as well as being voted Fox Sports' Comeback Player of the Year and named as a finalist for the NFL Comeback Player of the Year Award.
He will be in contention for the official honor with fellow finalists San Francisco 49ers running back Christian McCaffrey and New York Giants running back Saquon Barkley. The winner will be announced during the NFL Honors ceremony on Feb. 9.
As for his contract, Smith has multiple other key figures giving positive remarks, including Seattle head coach Pete Carroll, who said multiple times he hopes the organization will bring back Smith, and Seahawks general manager John Schneider, noting he thinks the team will re-sign Smith.
Welcome to the new home of WVU football and basketball breaking news, analysis and recruiting. Like us on
Facebook
, follow us on
Twitter
and check us out on
YouTube
. And don't forget to
subscribe
for all of our articles delivered directly to your inbox.