West Virginia Escapes with 72-69 Win Over Iowa State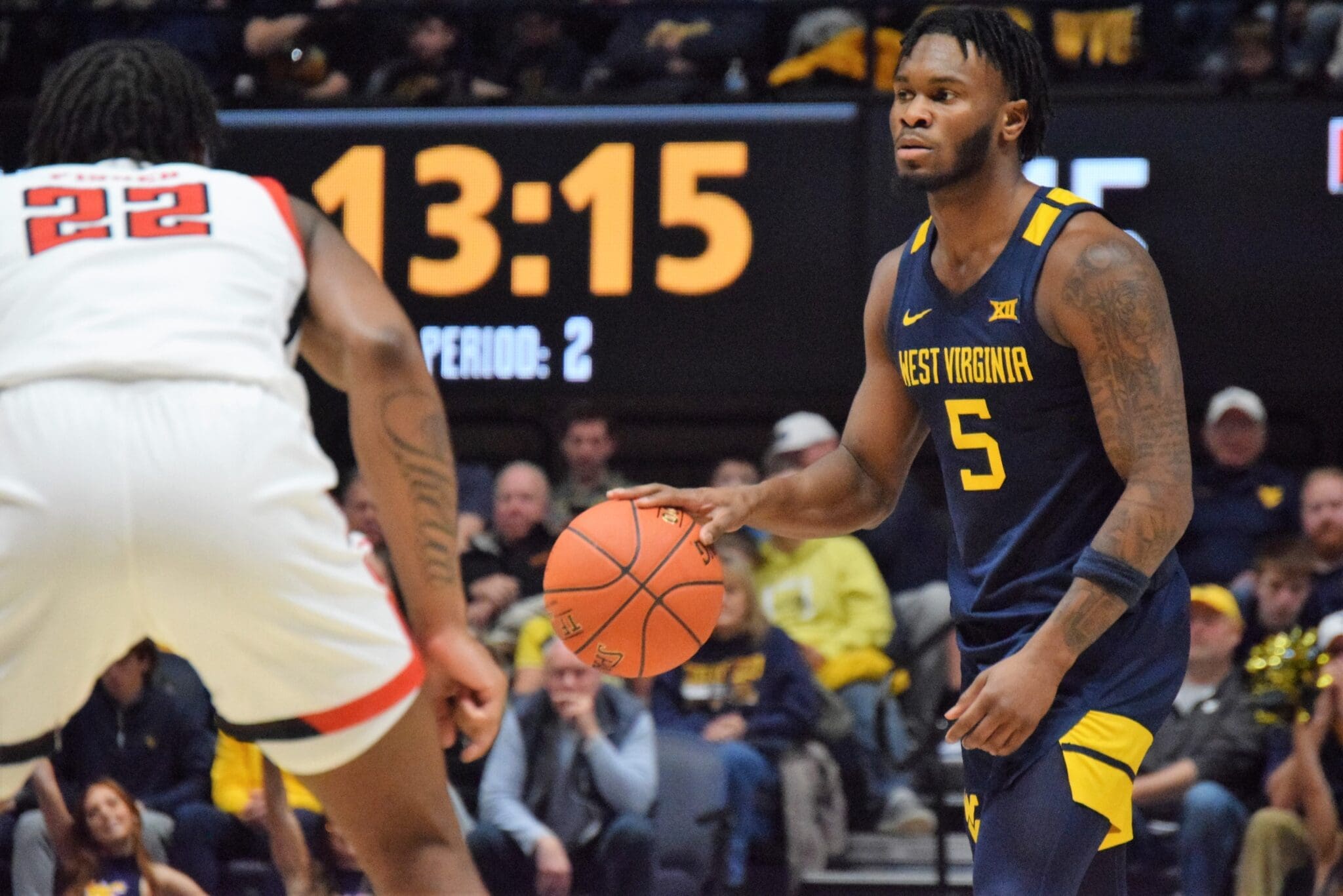 West Virginia completed a regular season sweep over Iowa State, defeating the Cyclones 72-69 in Ames on Monday night.
West Virginia went on a 12-5 run in the final four minutes of the game.
Trailing by eight at halftime, Iowa State (17-12, 8-9 Big 12) came out the break on fire, shooting 8-of-11 to regain the lead. The Cyclones outscored West Virginia (17-13, 6-11 Big 12) by five in the second frame.
West Virginia hung around in the second half and then had a surge in the final minute. Joe Toussaint found a cutting Emmitt Matthews for a dunk to complete a 7-0 run.
In the middle of the second half, WVU F Tre Mitchell elbowed ISU big man Aljaz Kunc, resulting in an ejection. Mitchell played 25 minutes and finished with zero points on 0-of-5 shooting. Mitchell is coming off a week where he averaged 21.0 points on 59 percent shooting.
After Mitchell's ejection, WVU head coach Bob Huggins needed to get creative with his lineups, playing small with Pat Suemnick and Matthews at the five.
Toussaint had a great performance against the Cyclones after being criticized for his turnover in the final seconds against Kansas on Saturday. Toussaint came off the bench in the first half and hit his first 3-threes. Toussaint finished with 19 points on 4-of-6 shooting. The Iowa transfer hit important free throws at the end of the game.
Erik Stevenson scored West Virginia's first nine points in the game. Stevenson, WVU's leading scorer this season, scored 23 points on 8-of-17 shooting from the field.
Iowa State guard Gabe Kalscheur picked up his third foul in the first 10 minutes of the first half. West Virginia took full advantage of the Cyclones without Kalscheur, going on a 22-10 run afterwards.
WVU sophomore big James Okonkwo suffered an ankle injury just minutes into the game. WVU is banged up in the frontcourt as Mohamed Wague will be out indefinitely with a stress fracture.
Heading into the game, West Virginia was listed as one of the last teams to make the NCAA Tournament, according to Joe Lunardi's bracketology.
West Virginia will get the rest of the week off before hosting No. 11 Kansas State on senior day. WVU's fifth-year seniors Erik Stevenson, Emmitt Matthews and Kedrian Johnson will be honored prior to the game. WVU has three other four-year seniors in Joe Toussaint, Tre Mitchell and Jimmy Bell.
The Mountaineers and Wildcats will tipoff at 2 p.m. on ESPN+.