WVU Football Alumni Speak Out About Current State of Program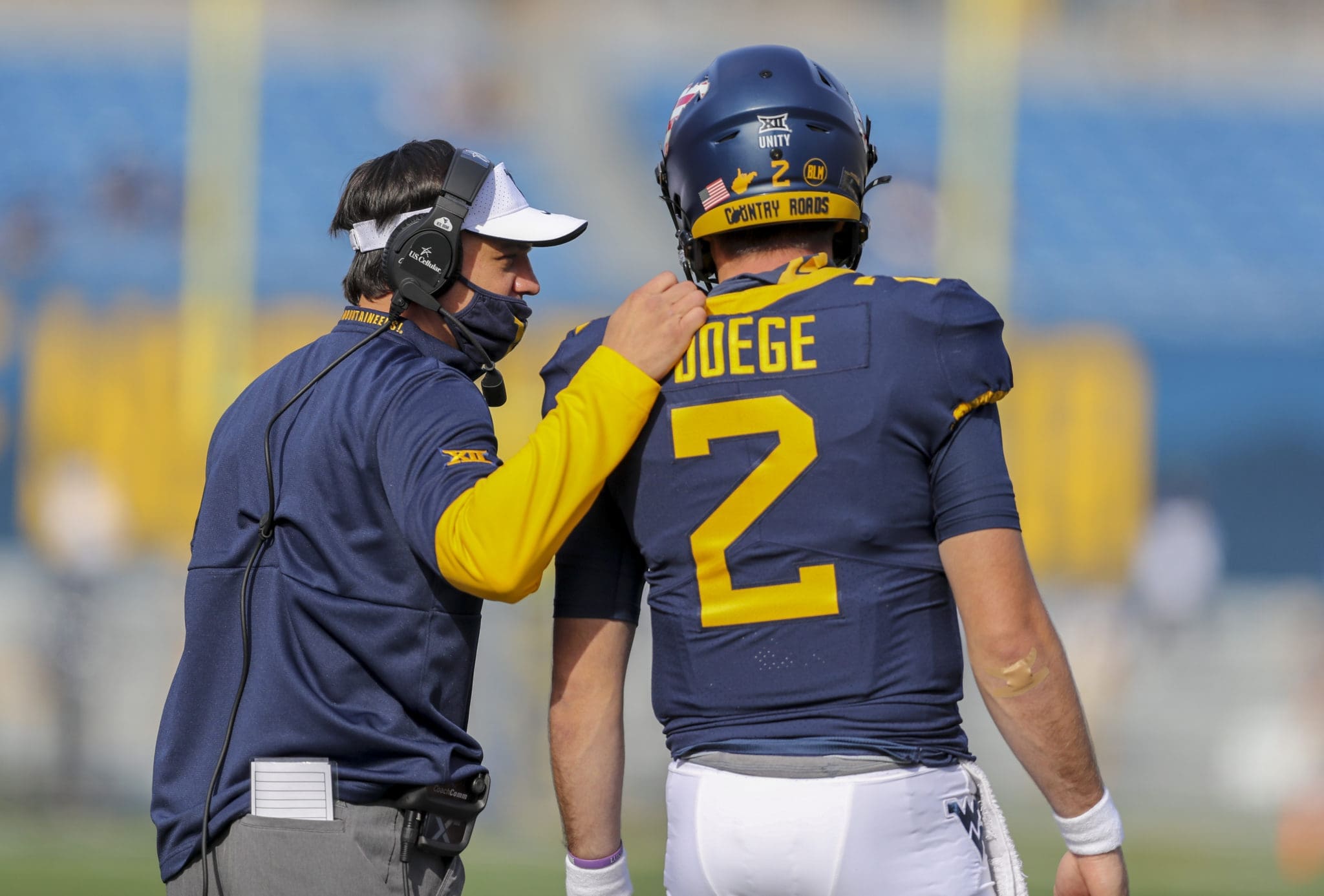 During the abysmal 45-20 loss to Baylor in Waco, Texas, on Saturday, former WVU players Dreamius Smith and Terrell Chestnut had much to say about the current state of the football program.
The former Mountaineers tweeted mostly about current head coach Neal Brown and their thoughts on how he is running the program.
Neal brown get yo sorry ass out of Morgantown!!!!

— Dreamius (@dreamius2) October 9, 2021
Smith justified his original tweet with this:
I'm saying the same thing Everybody says🤷🏽‍♂️🤷🏽‍♂️

— Dreamius (@dreamius2) October 9, 2021
Chestnut was tweeting during the game, which got the former Mountaineer thinking of the 2013 team he was on, where WVU went 4-8.
Damn is this what it was like in 2013? I know it felt bad in the locker room but shit seeing it from this side….. I'm sorry!

— Terrell Chestnut (@TChestnut) October 9, 2021
Smith and Chestnut ended up talking to each other throughout the game on Twitter.
Bruh I know u tired of seeing this!

— Dreamius (@dreamius2) October 9, 2021
That's all I'm saying bruh!! This is not the sun belt!

— Dreamius (@dreamius2) October 9, 2021
Smith was asked about the quarterback competition between Jarret Doege and Garrett Greene. Greene has shown flashes of potential, which West Virginia fans have been calling for him to play more than Doege.
To be completely honest I don't know what to say with the QB situation (that's not not a good thing). I don't think it's a matter of "like" which one gives us the best chance in winning is the big question

— Dreamius (@dreamius2) October 9, 2021
Both Smith and Chestnut contributed to the 2015 West Virginia team that won the Cactus Bowl against Arizona State.
Smith played from 2013-14 for West Virginia under former head coach Dana Holgorsen. The 5-foot-11 running back rushed for 945 yards and 10 touchdowns in his two seasons in Morgantown.
Chestnut, a colligate teammate of Smith, played at WVU from 2012-15. The Pottstown, Pennsylvania, native intercepted four passes for the Mountaineers, scoring a touchdown against Kansas. Chestnut started two seasons for WVU, reaching an opportunity with the San Diego Chargers in 2016.