WVU Releases Wrestling Schedule, No Backyard Brawl for First Time in 51 Years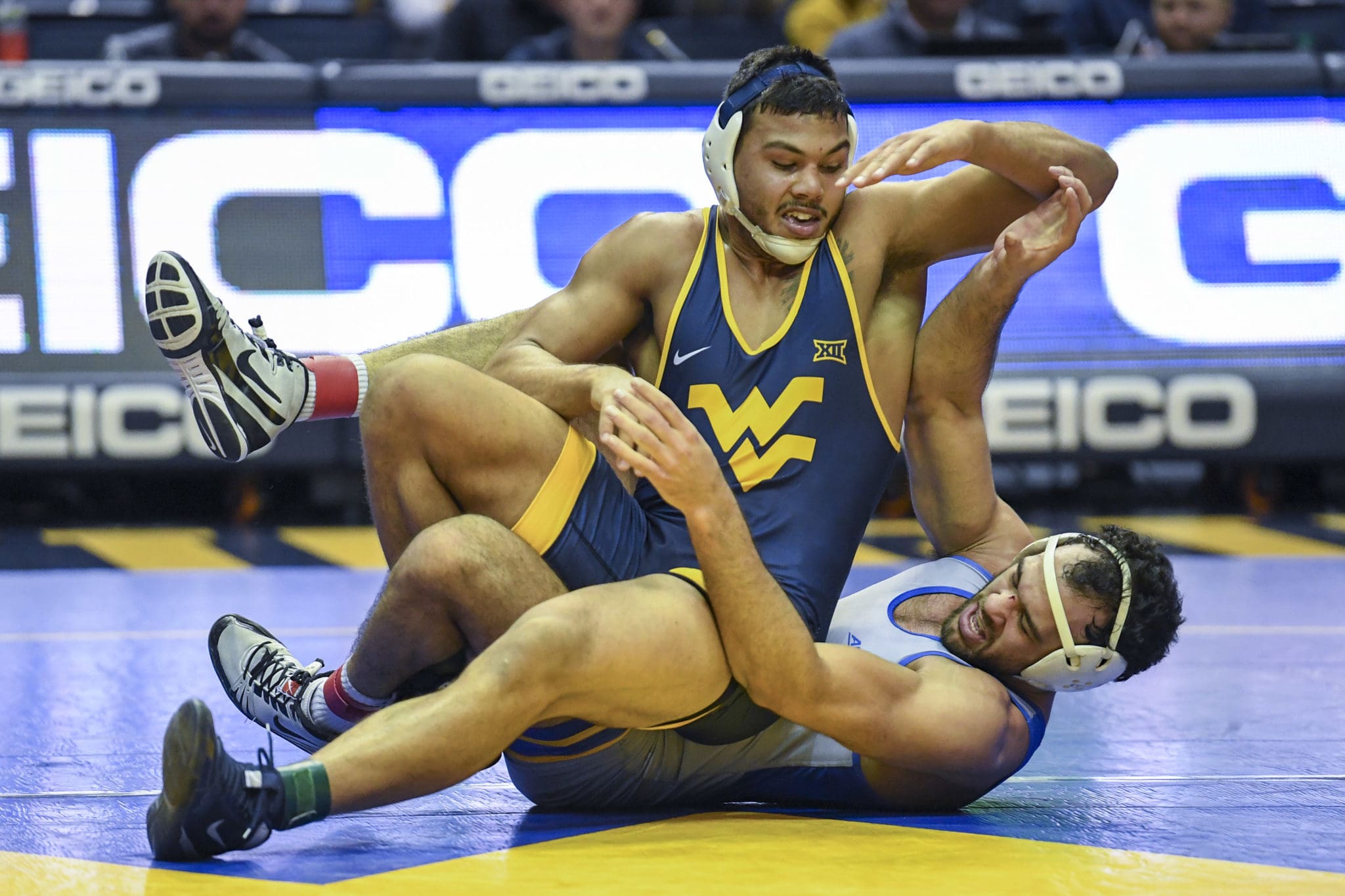 Pitt and West Virginia will not face each other in wrestling this season for the first time since 1969, the schools announced with separate wrestling schedule releases on Tuesday.
The Panthers and Mountaineers have met 65 times on the mats in the history of the two programs, with Pitt holding a 36-27-2 all-time edge.
The start of the 2020-21 season has been delayed due to the COVID-19 outbreak, making for a more condensed slate for all teams across the country.
West Virginia will host a quad meet with Kent State, Ohio and Virginia Tech on Jan. 10, Bucknell in a tri-meet with Oklahoma on Jan. 17. and Northern Colorado on Jan. 31. On Feb. 6, WVU will compete against Wyoming, Air Force and Fresno State in Colorado and against Oklahoma State and Missouri in Stillwater, Oklahoma on Feb. 14. The regular-season will end with a final home meet against Iowa State on Feb. 19.
"With everything going on, we are very grateful for the opportunity to compete," WVU head coach Tim Flynn said. "So many people have had it way worse than us, people getting sick, people losing their businesses, people losing loved ones, so it is a real blessing for us to get out there and do what we love to do."
Pitt will visit Navy on Jan. 3 and host Lehigh on Jan. 9 at Fitzgerald Field House.
The Panthers, who are ranked as the preseason No. 18 team in the country by FloWrestling, won the 2019-20 meeting between the teams, 29-6 in Morgantown. Pitt has won two straight matches in the series. WVU last won in the wrestling Backyard Brawl in 2017.
The Mountaineers are expected to be led by 197-pounder Noah Adams, who was the No. 2 seed in the canceled 2020 NCAA Tournament. Pitt is expected to be paced by 133-pound All American Micky Phillippi, a redshirt junior from Derry.
A version of this story originally appeared on WVSN's partner site, Pittsburgh Sports Now