WVU Wrestler Noah Adams Continues to Rack Up Awards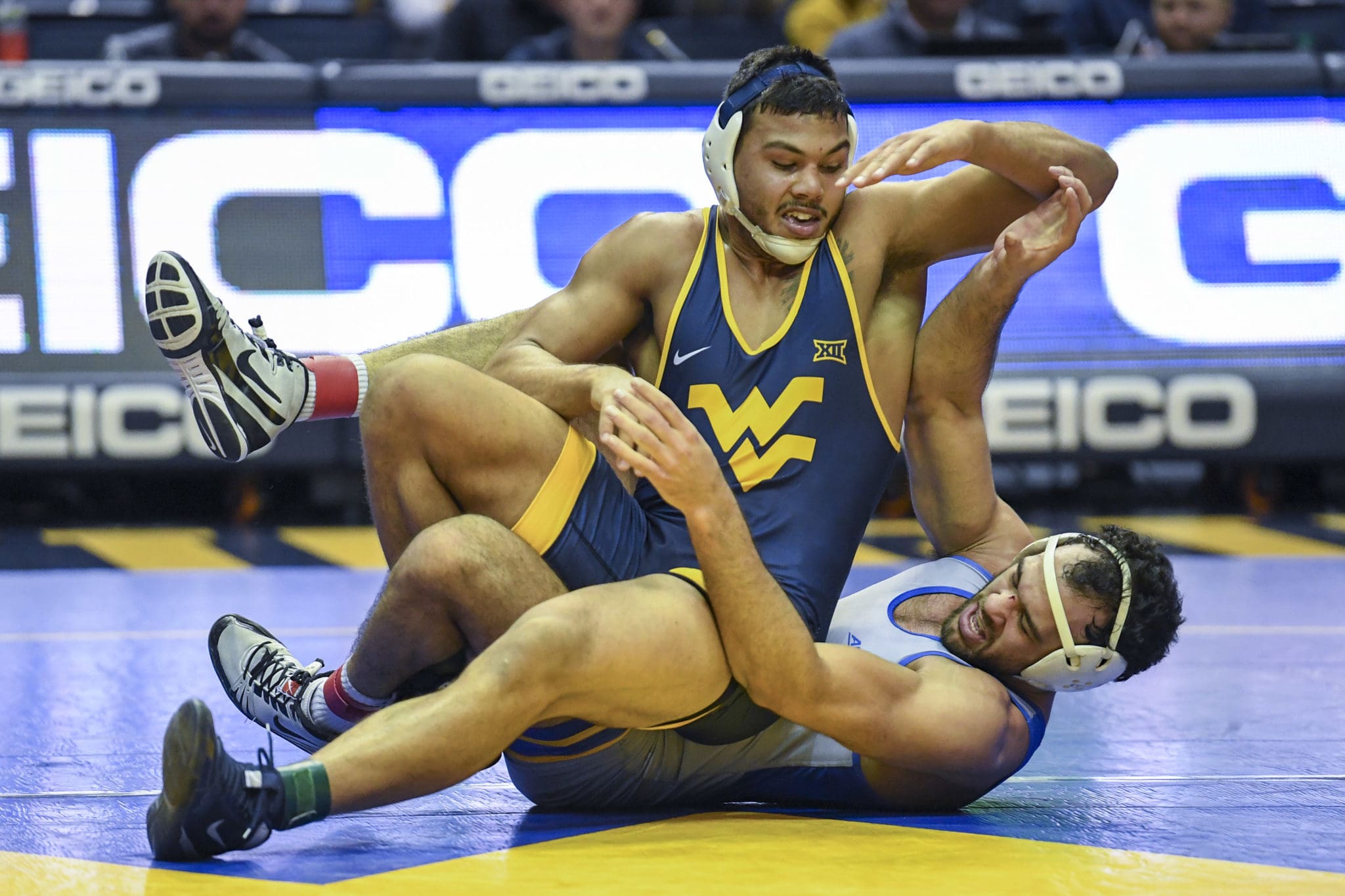 Undefeated. Big 12 champion. Top Amateur Athlete. FloWrestling Breakout Performance of the Year.
These accolades, to name a few, describe redshirt sophomore Noah Adams of the West Virginia University wrestling team, who continues to see recognition for his dominating wrestling regular season. On Sunday, Adams added the Hardman Award to the list.
This yearly award is given to West Virginia's amateur athlete of the year, as selected by the West Virginia Sports Writers Association.
On Saturday, Adams was as awarded breakout performance of the year by FloWrestling.
Adams is only the second WVU grappler to win the Hardman award, after Greg Jones in 2004 and 2005. The award is named after the late A. L. (Shorty) Hardman, a longtime Charleston Gazette sports editor/columnist.
The historic season for the Coal City, West Virginia, native came to an end because of the COVID-19 pandemic which prevented him from his shot this year at the NCAA title.
However, Adams has also been named WVU's first Big 12 Wrestler of the Year. He was also named a finalist for the 2020 Win Magazine/Culture House Dan Hodge Trophy, presented by ASICS.
He finished the 2019-20 campaign with a 32-0 record, marking the third time a WVU grappler ended a season undefeated. This is the most wins ever by a WVU sophomore. En route to this record, Adams won three tournaments throughout the season — the Southeast Open, Mountaineer Invitational and Southern Scuffle.
Adams became the second wrestler in program history to win a Big 12 Conference title on March 8, earning a 5-1 decision over South Dakota State's Tanner Sloan at 197 pounds. He completed the season with a 13-0 record against conference opponents and was named the Big 12 Wrestler of the Week on Dec. 31 and Jan 21.
Welcome to the new home of WVU football and basketball breaking news, analysis and recruiting. Like us on
Facebook
, follow us on
Twitter
and check us out on
YouTube
. And don't forget to
subscribe
for all of our articles delivered directly to your inbox.