Bob Huggins Sees Growth in WVU G Erik Stevenson as Player, Teammate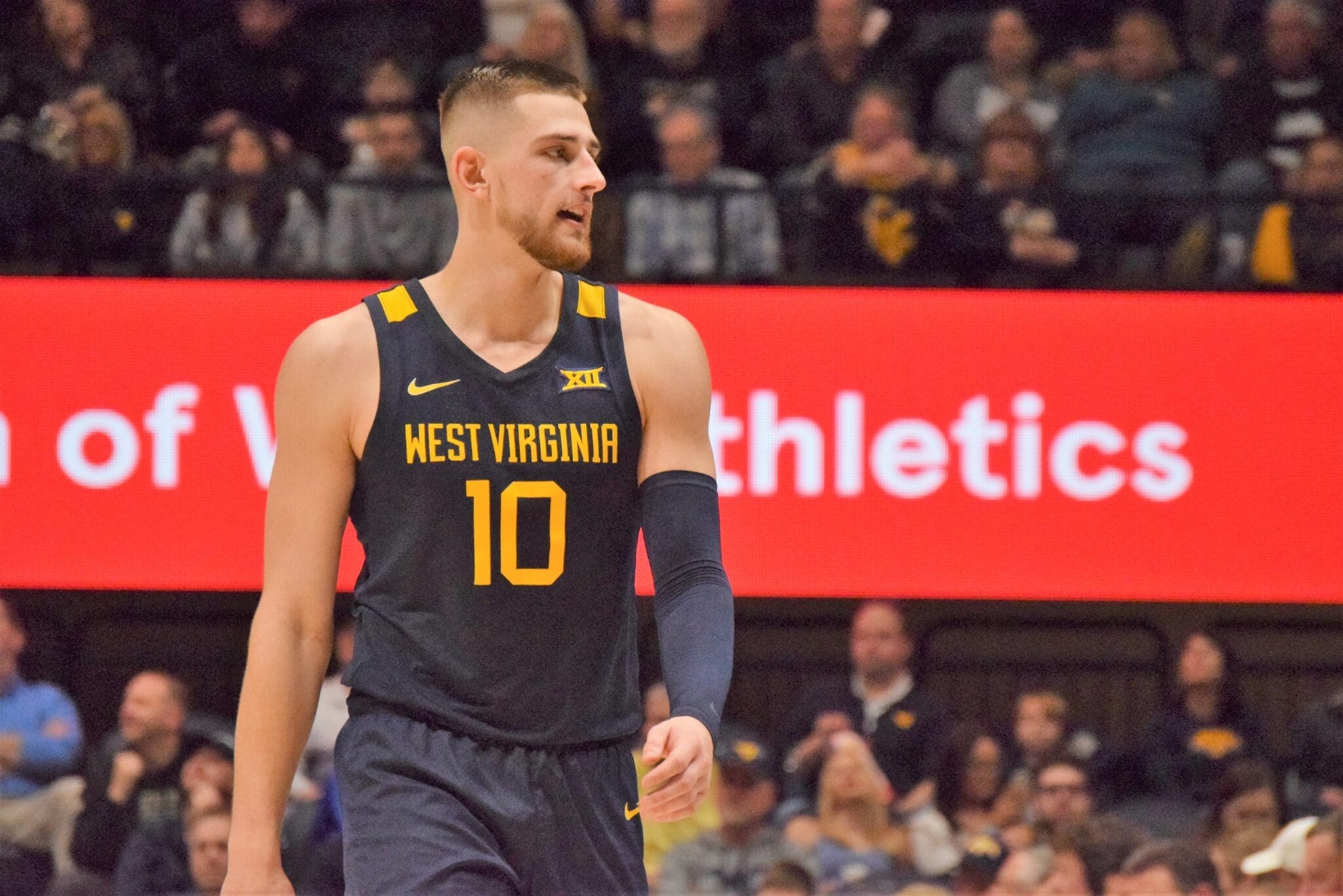 Following West Virginia's win over Oklahoma State on Monday, head coach Bob Huggins complimented guard Erik Stevenson about his growth throughout this season as a player and teammate.
"He's really grown a lot, I think he's been a much better teammate," Huggins said postgame. "Before he was very quick to point out other people's mistakes but not very quick to point out his own. I think a lot of that has changed. I think he's a different teammate now. And for me, he's a lot easier to coach."
In Stevenson's last eight games, the fifth-year senior is averaging 18.5 points per game, which includes four games scoring 23 points or more. After Stevenson's incident in Stillwater in early January, his month-long slump resulted in West Virginia struggling to get many wins. Stevenson has helped lead this team to six wins in the last month, keeping the Mountaineers in NCAA Tournament talks.
"I think Erik needed to concentrate on basketball and not some of the other things. He needs to understand that those things don't do anything for him, they hurt him," Huggins said. "I put him on the phone with Mike Gansey. I said to Mike, 'tell him what he's doing to himself, not what somebody else is doing to him.' I think he's grown a lot. He's an emotional guy, that's okay."
Whatever else Gansey told Stevenson must've worked because the South Carolina transfer has gained all of his confidence back.
Stevenson mentioned on Saturday after the disappointing loss to Texas Tech that the team didn't show any energy. The 6-foot-3 guard saw a different team out there against OSU.
"Energy, intensity and focus [were the difference]. They all go hand and hand," Stevenson said. "Like I said after Saturday's game, we didn't have it as a team. We had it today and it showed. So we need to continue to do this and bring it to Allen Fieldhouse."
Stevenson will lead West Virginia into Lawrence, Ks. on Saturday against No. 3 Kansas as the Mountaineers look to steal a game and inch closer to the NCAA Tournament.