Bye Week Doesn't Help WVU Get into Top 25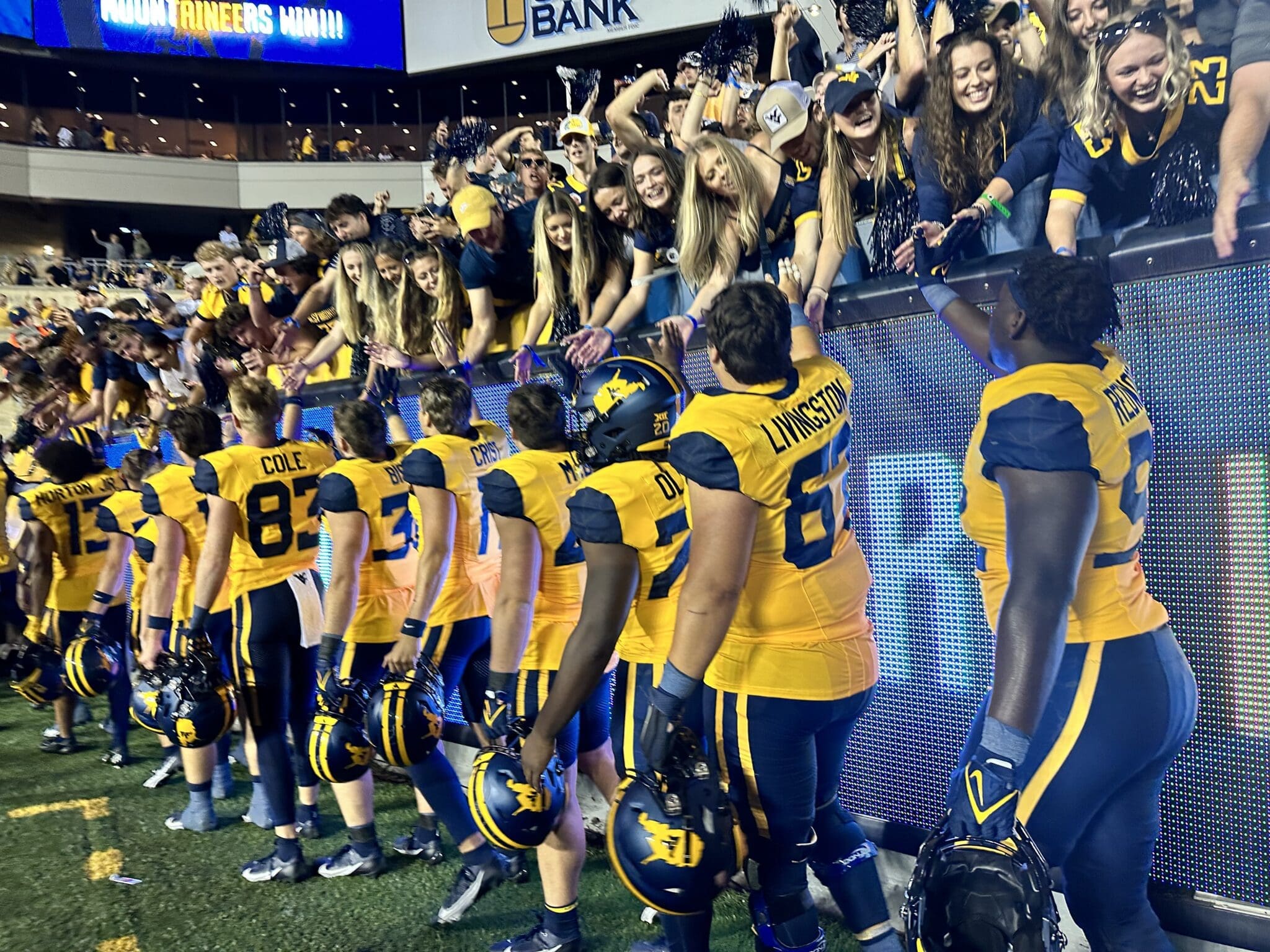 WVU may have been able to advance in the Big 12 standings while off, but the bye week didn't help the Mountaineers get in the top 25.
A week after West Virginia was denied inclusion in the Associated Press' top 25 or the Coaches Poll despite sitting at 4-1, WVU is still on the outside looking in. Despite some major changes to the rankings, most notably a big jump by Louisville after beating Notre Dame and a rivalry victory over Texas moving Oklahoma into the top five, West Virginia wasn't able to gain entrance.
What a week‼️ Here's a look at the Week 7 AP Top 25 📈👏

Which team deserves a higher ranking? pic.twitter.com/kyeNHGgZSW

— FOX College Football (@CFBONFOX) October 8, 2023
It's not really surprising WVU would remain unranked during an off week, especially with programs they needed to lose securing wins. A bright spot ranking wise for West Virginia is Maryland losing and failing to obtain their first quality win of the season against Ohio State. While the Terrapins were also not ranked entering the weekend, they were receiving more votes. It's now possible some of those votes go to the Mountaineers.
WVU head coach Neal Brown was vocal about feeling his team should be nationally ranked after winning on the road at TCU, but some may now try to argue that win doesn't mean as much since the Horned Frogs have since suffered a bad loss to Iowa State. West Virginia did earn 24 votes in the Coaches Poll.
Neal Brown on Mountaineers Feeling Disrespected: 'It's Going to Continue to Fuel Us'
Regardless what the rankings may say, the only thing West Virginia can control are the results of the games on their schedule. West Virginia will have a chance to impress voters on another national stage this coming Thursday night. WVU will meet Brown's predecessor Dana Holgorsen in Houston. The game is scheduled to kickoff at 7 pm ET and will be televised on FS1.
For a related story, an AP voter explained why did vote in favor of West Virginia last week.