Emmitt Matthews Jr, Tre Mitchell Cleared by NCAA to Play in 2022-23 Season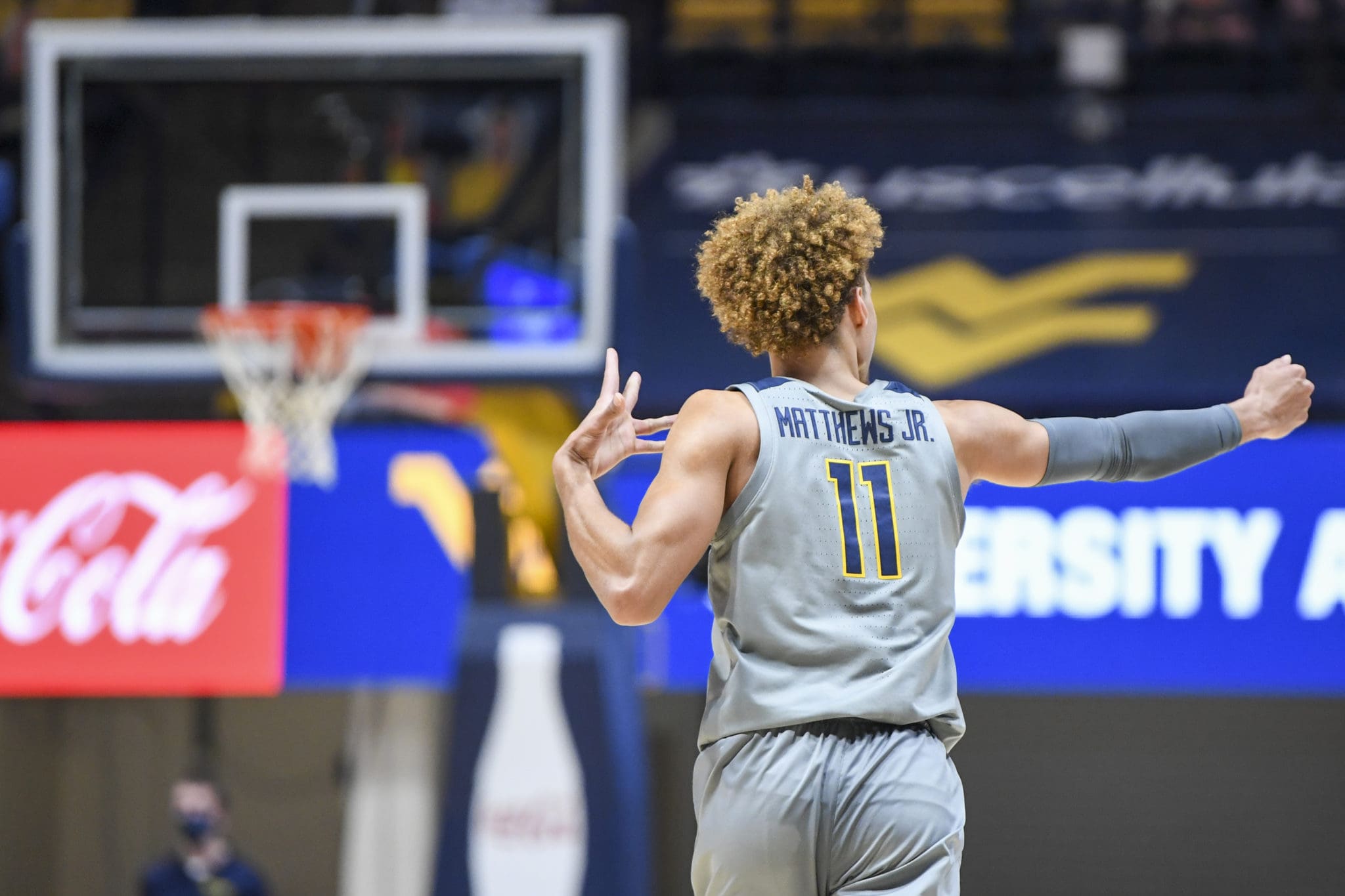 West Virginia's basketball program announced on Monday afternoon that the NCAA have cleared forwards Emmitt Matthews Jr. and Tre Mitchell to participate in the 2022-23 season. Matthews and Mitchell both have transferred twice in their collegiate careers, needing a waiver this time around.
Matthews has one year of eligibility remaining while Mitchell has two years left.
During his sole year at Washington, Matthews averaged 11.7 points and 4.7 rebounds. The Tacoma, Wa., native shot 43 percent from the field, 34 percent from three and 76 percent from the free-throw line. Matthews played 92 games for West Virginia, helping the Mountaineers reach the 2021 NCAA Tournament, earning a 3-seed.
"We are extremely excited to have Emmitt back as a Mountaineer," WVU head coach Bob Huggins said. "He is a great teammate who made countless big plays at crunch time during his three years here. We look forward to having his athleticism and shot-making ability around the perimeter in addition to his rebounding at both ends of the floor. His experience will be invaluable."
Mitchell averaged 8.7 points and 4.0 rebounds during his only season at Texas. In February, Mitchell took a leave of absence from the program for personal reasons, not returning to the team for the remainder of the season. The Pittsburgh native is a two-time All-Atlantic 10 Team recipient. Mitchell averaged 18.0 points and 7.2 rebounds in two seasons at Massachusetts. In May, Mitchell committed to West Virginia, giving the Mountaineers a post scoring presence.
"Tre gives us a much-needed presence inside who we can throw the ball to," Huggins said. "He is a big-time Power 5 starter who is extremely experienced. Tre can score and rebound the basketball, and we are excited to get him here."
Welcome to the new home of WVU football and basketball breaking news, analysis and recruiting. Like us on
Facebook
, follow us on
Twitter
and check us out on
YouTube
. And don't forget to
subscribe
for all of our articles delivered directly to your inbox.