Fox Sports' Klatt says Gibson is best assistant in Big 12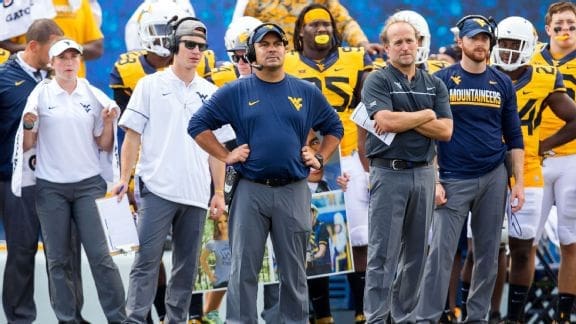 At Big 12 media days West Virginia University reporter, Dan Zangrilli caught up with FS1 college football analyst Joel Klatt. Klatt had many great things to say about the Mountaineer program and the direction it is heading, but the most eye popping quote he had was saying, "I think Tony Gibson is the best assistant coach in the Big 12 Conference." Zangrilli asked why he thought that and replied, "Because I think he does more with less and he is so creative in his game planning and has such a unique defense."
It is hard to disagree with Klatt, this is why he is my favorite college football analyst. He always tends to show love West Virginia's way and recognizes the program that Holgorsen and staff are building in Morgantown. As Klatt pointed out, with Lincoln Riley promoted to head coach in Oklahoma, it is almost a forgone conclusion that he is the top assistant and rightfully so.
Gibson will have the task of replacing 8 starters from last years defense which finished first in scoring defense in the conference. We obviously know this is not Gibson's first rodeo and has had to do this for the last handful of years replacing guys like Karl Joseph, Daryl Worley, Nick Kwiatkoski, K.J. Dillon and many more.
Let's hear what you think, do you believe Gibson is the best assistant coach in the Big 12 Conference?