KSU HC Bruce Weber Tests Positive, Expects only Seven Players to Make Trip to WVU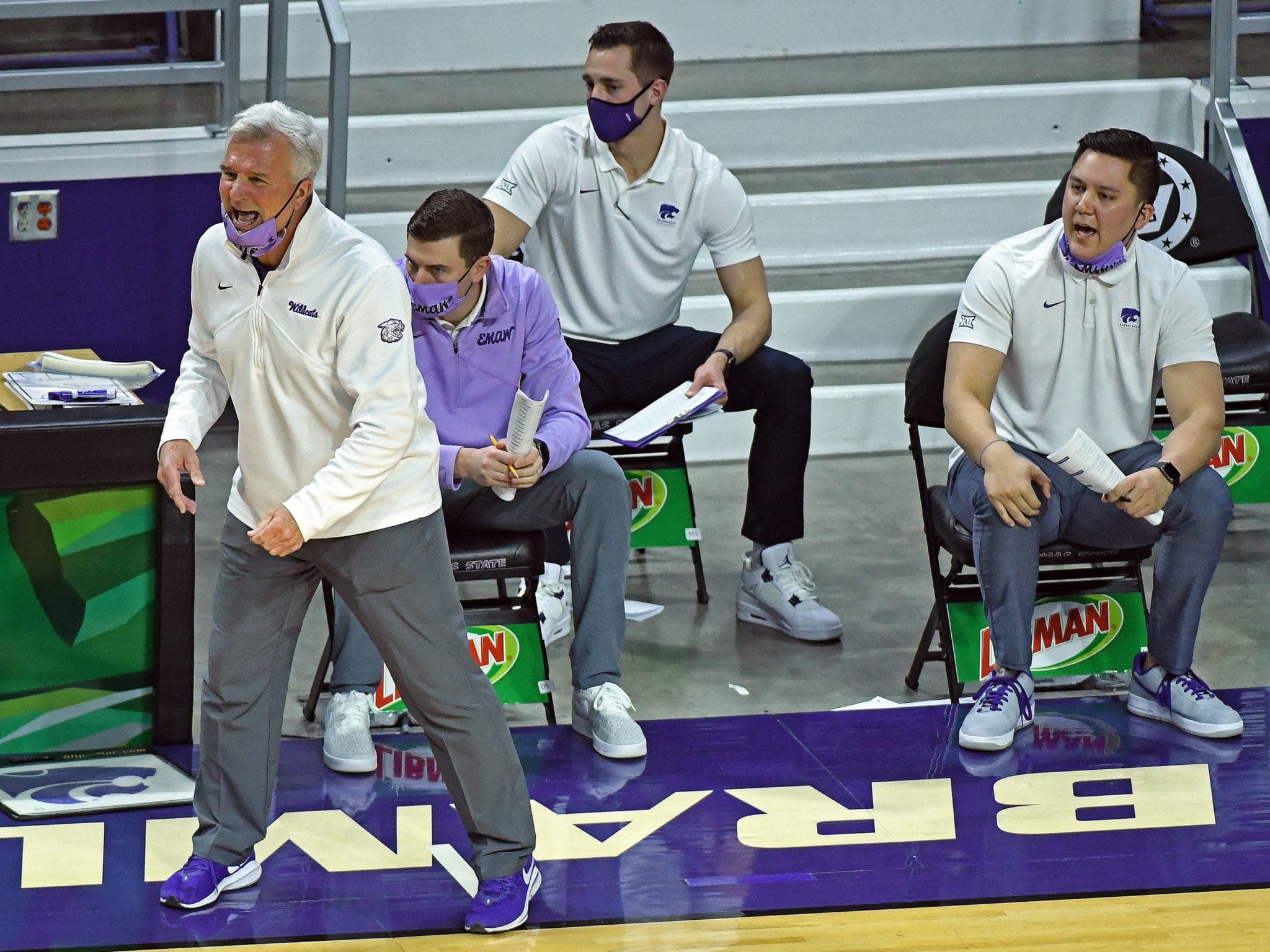 For Bruce Weber, this is unfortunate. The Kansas State head coach was all packed up and ready to make the trip to Morgantown, W. Va., when he found out the news that he tested positive for COVID-19 once again.
Weber was making an attempt to test out of protocols, but to no prevail. Weber announced on his Zoom call with the media that he will be ineligible to coach his Wildcats, as well as only seven scholarship players will be available, on Saturday.
Kansas State HC Bruce Weber tested positive this morning, therefore making him ineligible to coach the #Wildcats tomorrow

— Ethan Bock (@ethanbock_) January 7, 2022
Against Texas, on Tuesday night, the Wildcats were without Bruce Weber and only had seven players available. KSU ended up falling to the Longhorns, 70-57. Other than Weber, the program tried testing out four players and one assistant coach this week, with the coach being the only negative test.
Guard Markquis Nowell is the only Wildcat that didn't play against Texas that will be able to play on Saturday. Nowell's 10 days of quarantine ran out, as he missed the Oklahoma and Texas games. Nowell, in his first season with KSU, averages 12.8 points, 4.0 rebounds and 4.9 assists.
"I don't think it's right, I think it's unfair," Weber said on Friday. "I've expressed that to the league office last year, I did this year, but that's the rules and you've got to play by the rules."
Welcome to the new home of WVU football and basketball breaking news, analysis and recruiting. Like us on
Facebook
, follow us on
Twitter
and check us out on
YouTube
. And don't forget to
subscribe
for all of our articles delivered directly to your inbox.