NCAA Announces New COVID-19 Guidelines for Winter Sports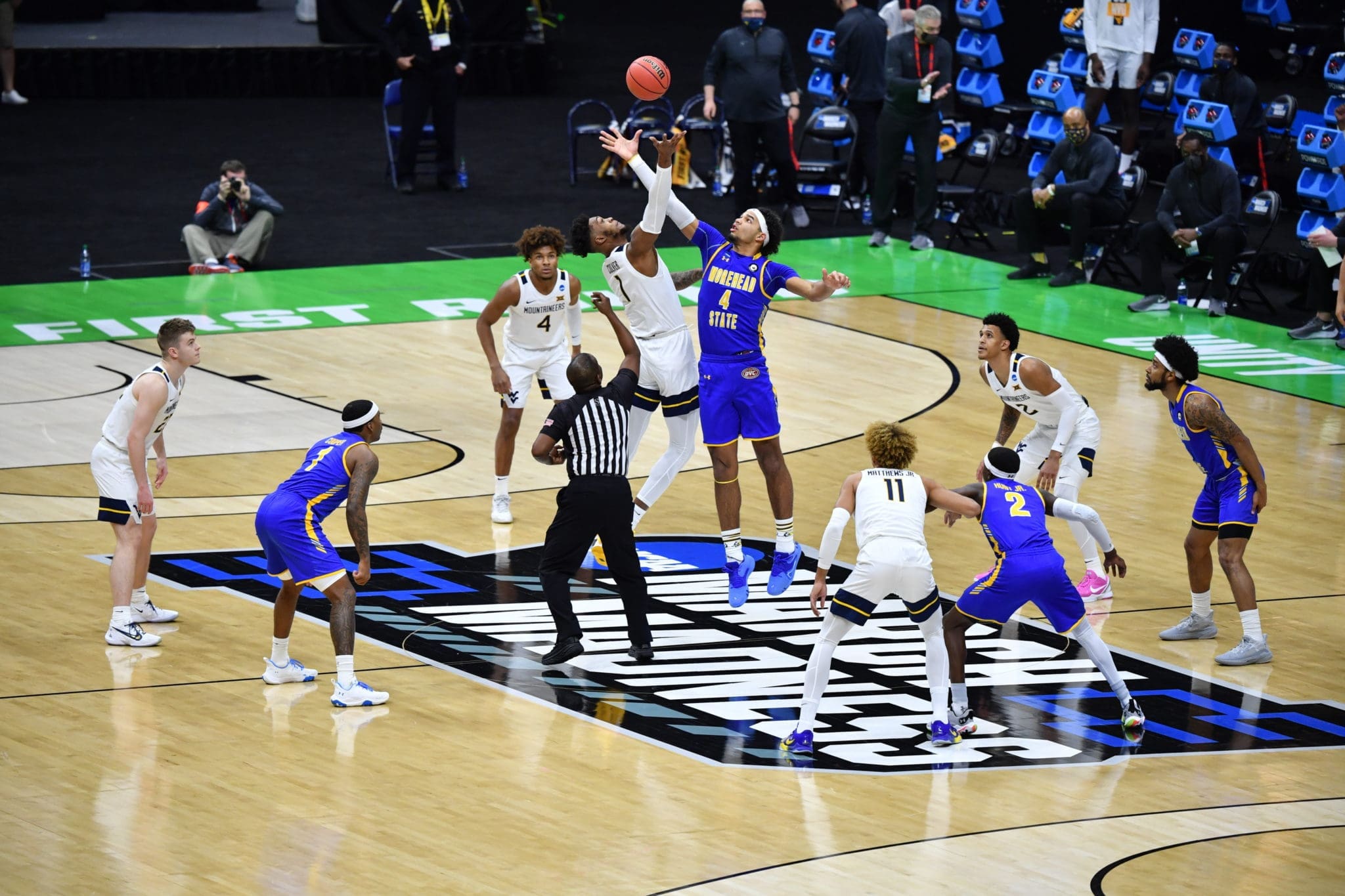 After the CDC updated its COVID-19 guidelines which reduced quarantine from 10 to five days, the NCAA updated its guidelines as well. These new guidelines will apply to the winter sports.
First reported by ESPN's Jeff Borzello, the NCAA updated its definition of what a "fully vaccinated" individual is, while also updating protocol for a positive test.
A "fully vaccinated" person is now someone with two doses of the Pfizer, Moderna or Johnson & Johnson vaccine, as well as the associated booster shot, provided enough time has passed and the individual is qualified.
This new protocol could change the way that college basketball, specifically, can continue playing after all of these postponements have popped up. According to Borzello, "NCAA suggests five days of quarantine after a positive test if there are no symptoms or 'symptoms are resolving.' They also suggest masking around others for five additional days, except during athletic activities following a negative test."
We could end up seeing players and coaches masking up during games again, but the quarantine time has been reduced.
UPDATE** – Jan. 7 / 4:41 p.m.
Following the NCAA updating their COVID-19 guidelines, the Big 12 Conference did as well on Friday.
Press release from the Big 12:
Effective immediately, the Big 12 Conference has adjusted its COVID 19 medical protocols in the following areas:
Isolation – Regardless of vaccination status, individuals with a confirmed positive test must be isolated for five days. A negative test anywhere between days 6 to 10 allows for the return to activity.
Quarantine – Individuals who are up-to-date on vaccination status (boosted or within 5 months of Moderna/Pfizer series, or 2 months of Johnson & Johnson), or have had a positive test within the previous 90 days are exempt from quarantine. All other individuals must quarantine five days and must test negative before being permitted to resume team functions.
Surveillance Testing – Weekly testing continues for unvaccinated individuals. However, unvaccinated individuals with a previous positive return to surveillance testing after 90 days, instead of 180. 
"I applaud the work and thorough considerations of the Big 12 medical advisors," commented Commissioner Bob Bowlsby.  "The spread of the omicron variant requires that we continue to remain vigilant in our approach to combatting the virus, and rely on the advice of our medical experts for guidance."